🎉 Automizely: 2020 Shopify App Store-Email Marketing list of popular apps
⬇️Free download >> Automizely (16 marketing tools are free for a limited time)

What is Automizely?
Automizely is a collection of marketing tools designed specifically for independent e-commerce sellers. It integrates all marketing functions and is suitable for independent stores built by the world's two major website building systems, Shopify and WordPress (WooCommerce).
Contains: 16 kinds of mainstream marketing tools such as various marketing emails (welcome emails + shopping cart recovery emails + promotional emails), promotional popups (Popup), consumer Social Proof, web message pushes, and browser flashing Tab pages.

Highlights & advantages of Automizely
One platform integrates all marketing tools
Covers the mainstream & commonly used marketing tools of independent stations.
90% of the functions are free and open to use, one-click to connect to your Shopify store, you can freely set and use.
Email marketing prices are lower and more favorable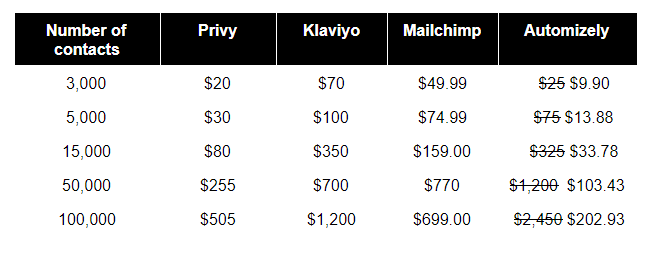 What can Automizely do for you?
Increase store conversion rate
Through push pop-ups, web notifications, countdowns, coupon information bars, reminder emails, emails to save shopping carts, etc., it covers the entire ordering process of online shop visitors, helping you to maximize every drop Traffic is converted into orders.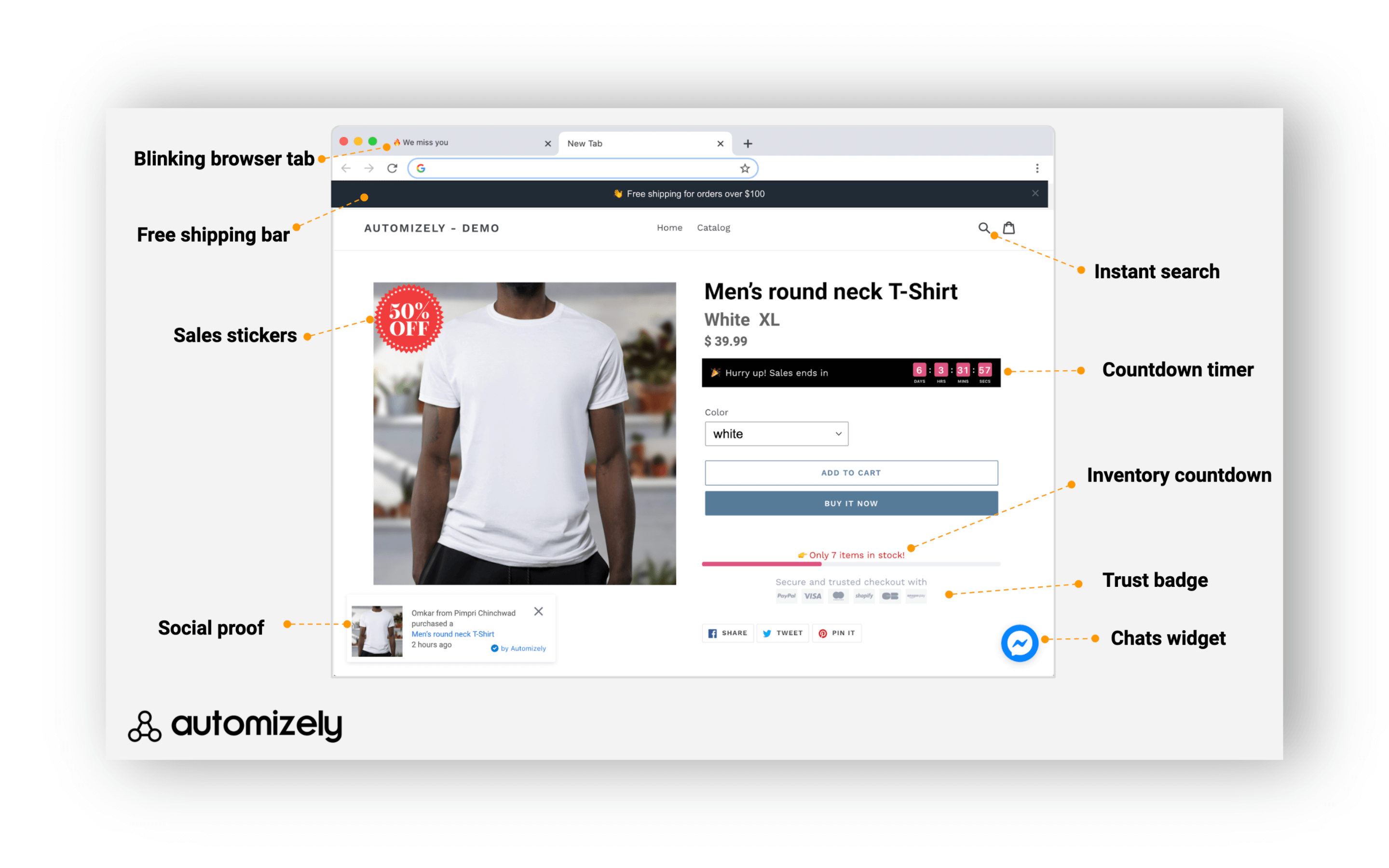 Reduce store operating costs
All kinds of marketing emails can be automatically sent once set up; Shopify order data and contact information are automatically synchronized, "Automizely" means "automation", aiming to use smarter and more automated solutions to reduce your operating costs and improve store operating efficiency .
The click-through rate of Popup, the conversion effect of the coupon placed in each pop-up window, and the marketing data of the email... let you know the marketing and promotion effects of your Shopify and WooCommerce stores.
How to use Automizely?
The theory is not as good as the practice, click to enter Automizely-Demo, and set up the drill by yourself: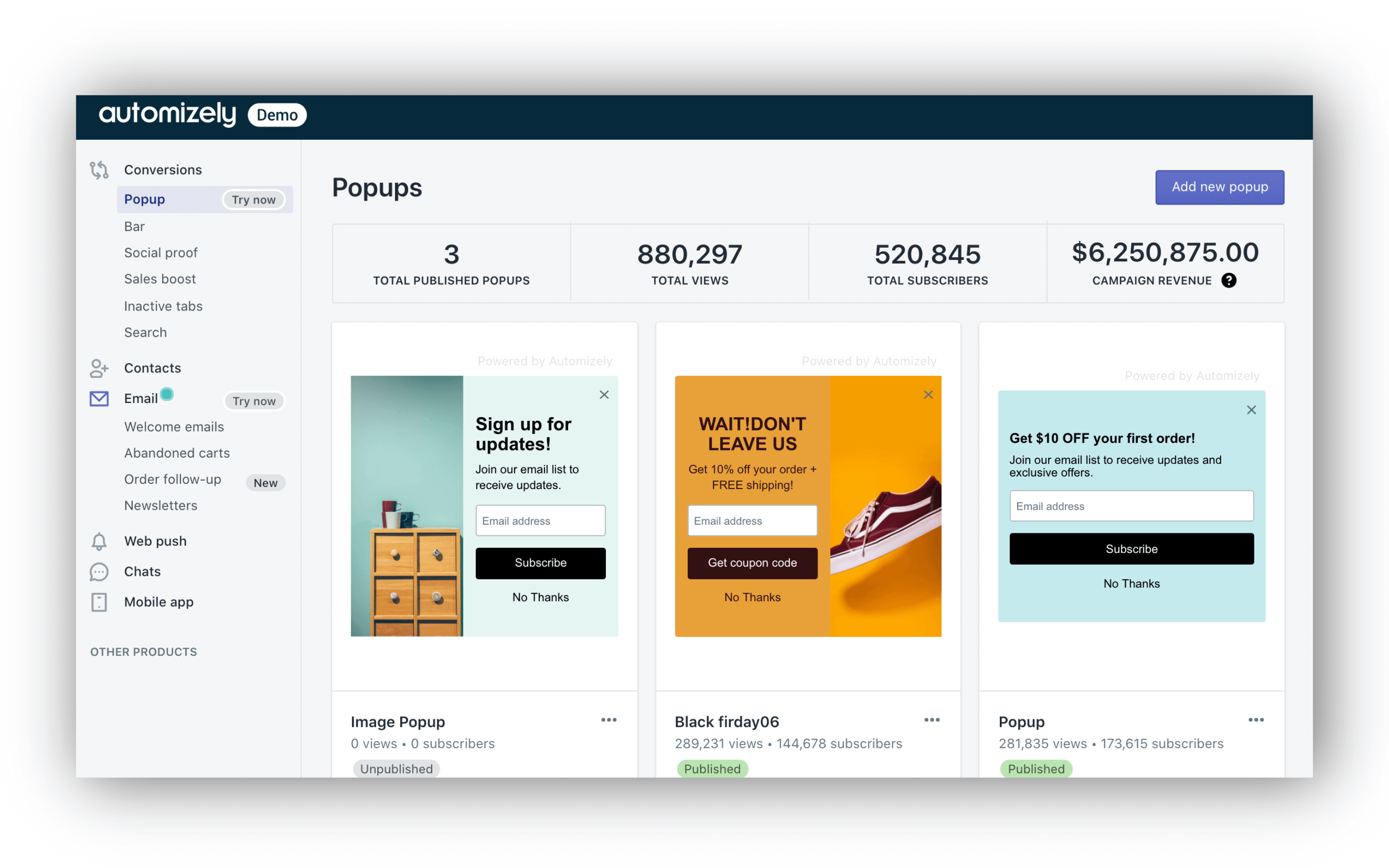 ---
💡Use tips
If you are a blogger and have your own website, then the following two purely free functions can make your website more interactive, so hurry up and learn:
🌟 Add dynamic effects to your website Tab page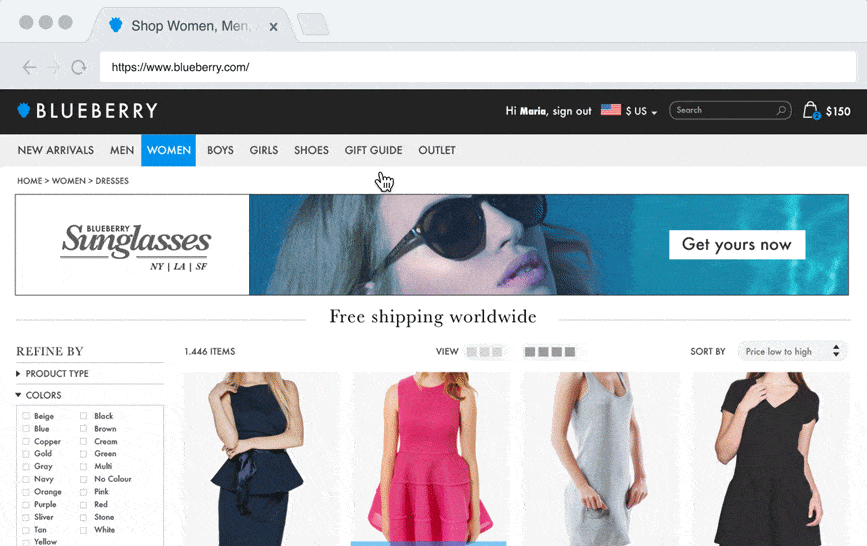 Setting steps:
1) Enter the website: Automizely
2) Click [Code connection]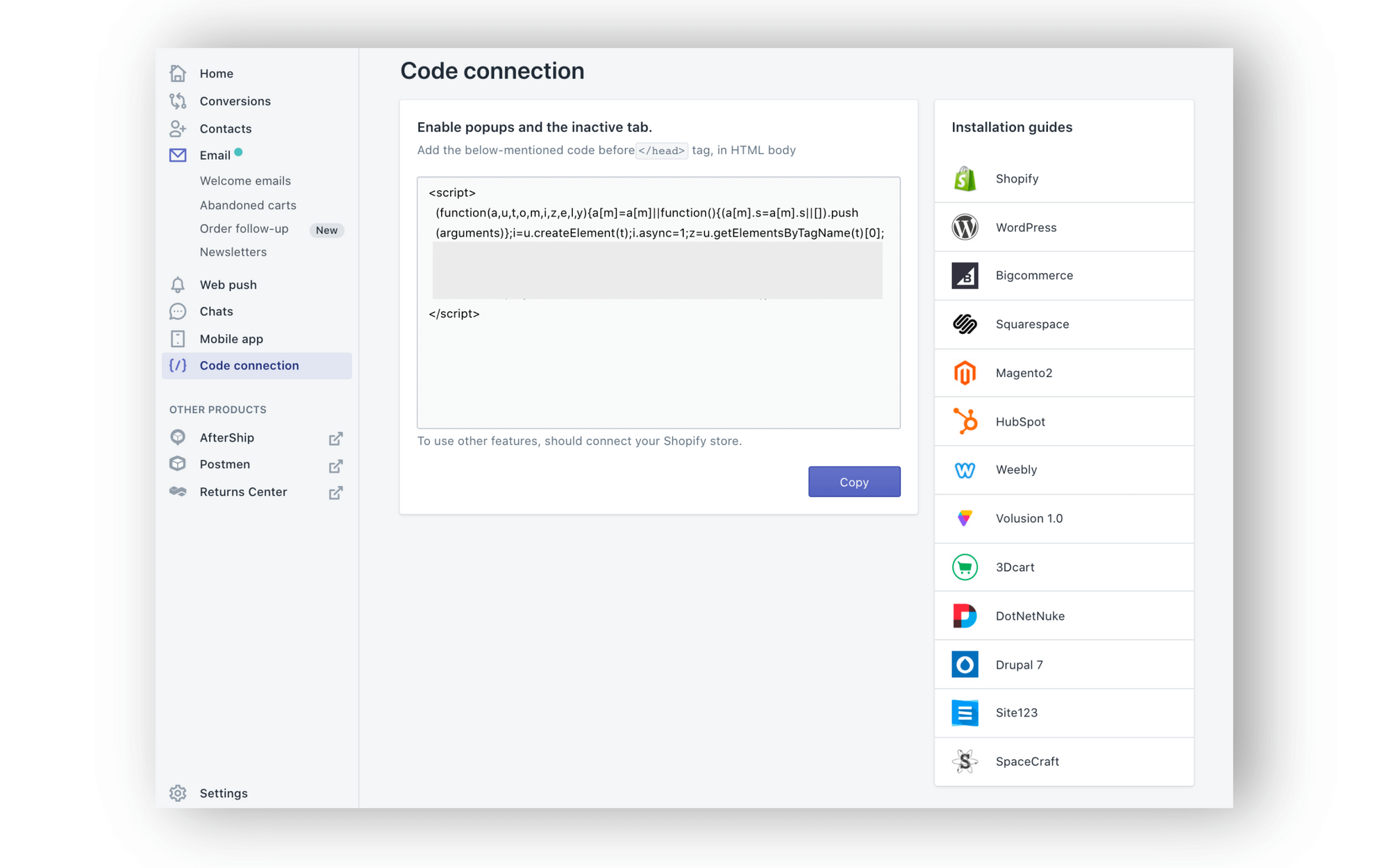 3) Check the setting wizard on the right and set it step by step. Support stores/websites built on the following platforms:
Shopify, WordPress, BigCommerce, Squarespace, Magento 2, HubSpot, Weebly, Volusion 1.0, 3Dcart, DotNetNuke, Drupal7, Site123, SpaceCraft
🎁 Add pop-up windows/information display windows to your website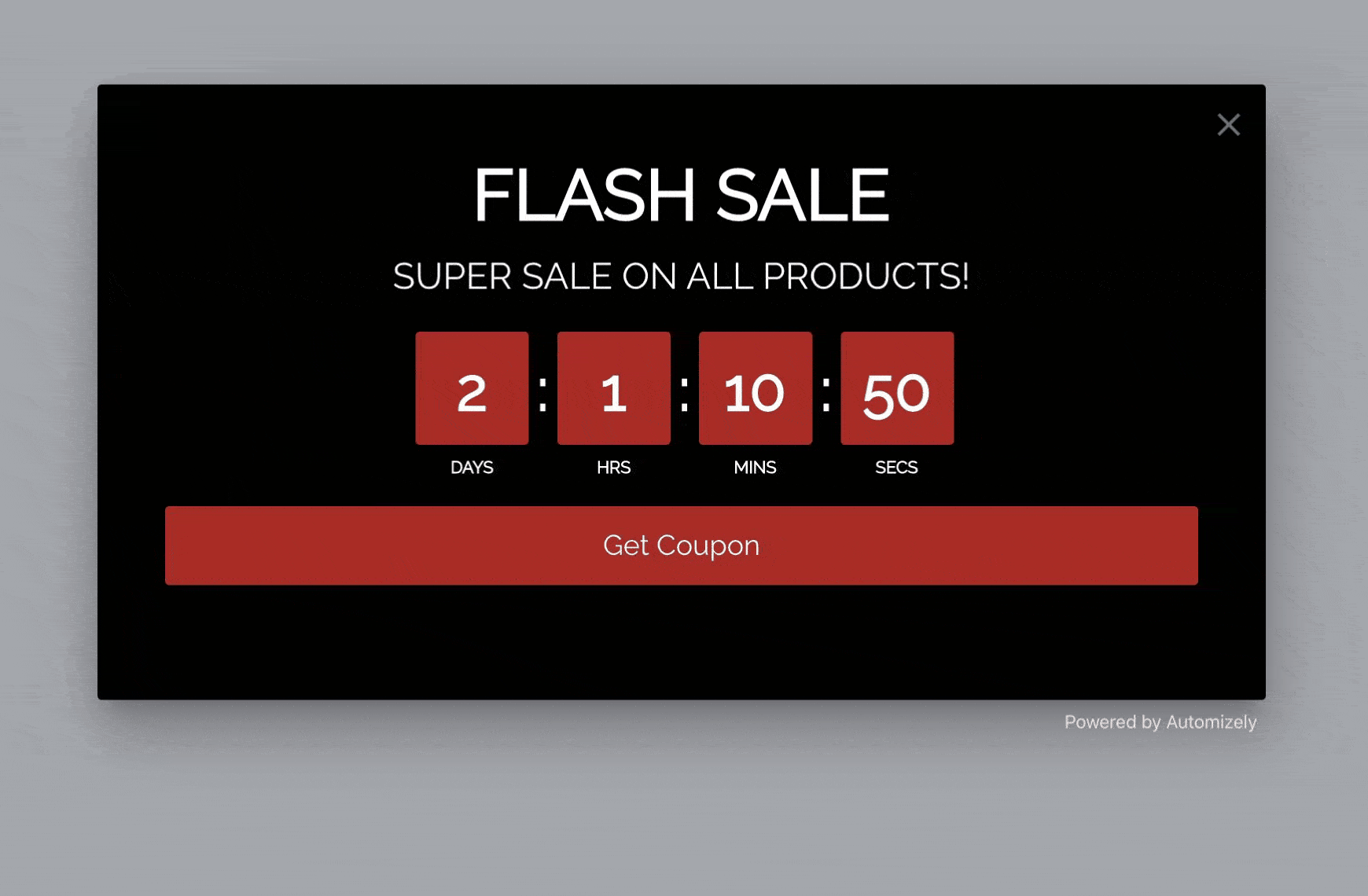 Setting steps:
1) Open the website: Automizely official website
2) Find the code part in the middle and fill in the required information (the code will be updated immediately)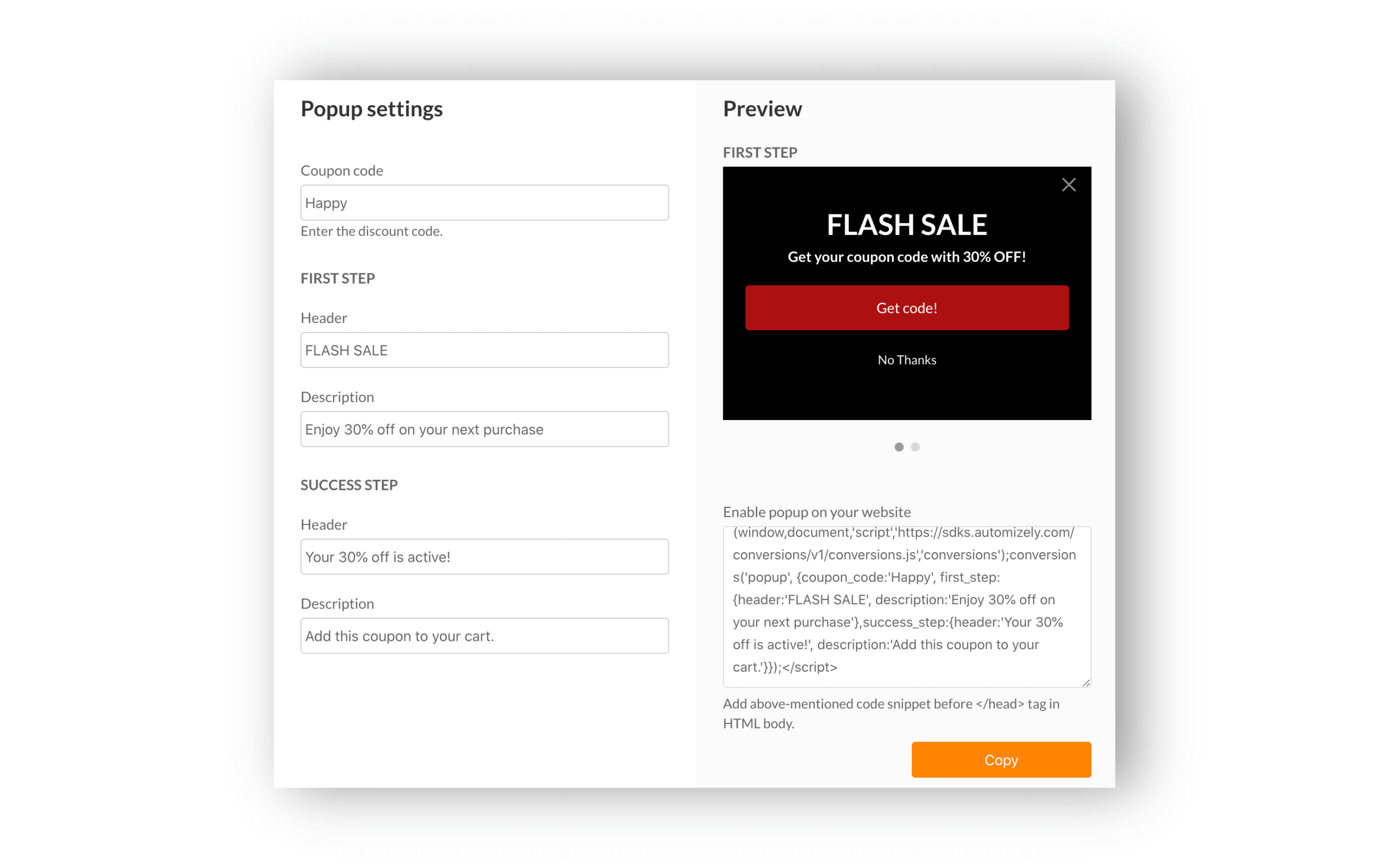 3) Click the [Copy] button to copy and use