Customer feedback acts as a catalyst for sales. Rightly so, because they tell the potential buyers what the other customers have thought about the product they are planning to buy. Buyers are more likely to trust the opinion of their peers than their own, and for this reason alone customer reviews are a quintessential part of your conversion optimization game.
77% of shoppers are willing to leave a review if asked.
But, are you reaching out to customers to get their valuable feedback at the right time?

More than approaching customers to document their happy experiences of using your product, when a review request is dropping into their inboxes plays a pivotal role. Asking customers to review your products they bought a month ago will not fetch a similar reaction as asking them to share their experience using a product bought a week ago.
How to maximize review collection conversion?

When approaching customers to review their recent purchase, you need to keep in mind,
Review invitation timings
Review journey

While for the majority of the businesses, 7-30 days is an optimal time to ask customers for a review, SMS and email requests are the best review collection methods for the purchases made online.

How to ensure the right timing when asking for customer feedback?

Automate!
Yup, you've heard that right. Automizely Marketing now allows users to send automated emails to their customers at the right time to gather reviews on their recent purchases to get the highest possible conversion.
How?
Once the order is marked fulfilled on Shopify, an email is triggered as per the merchant's trigger settings.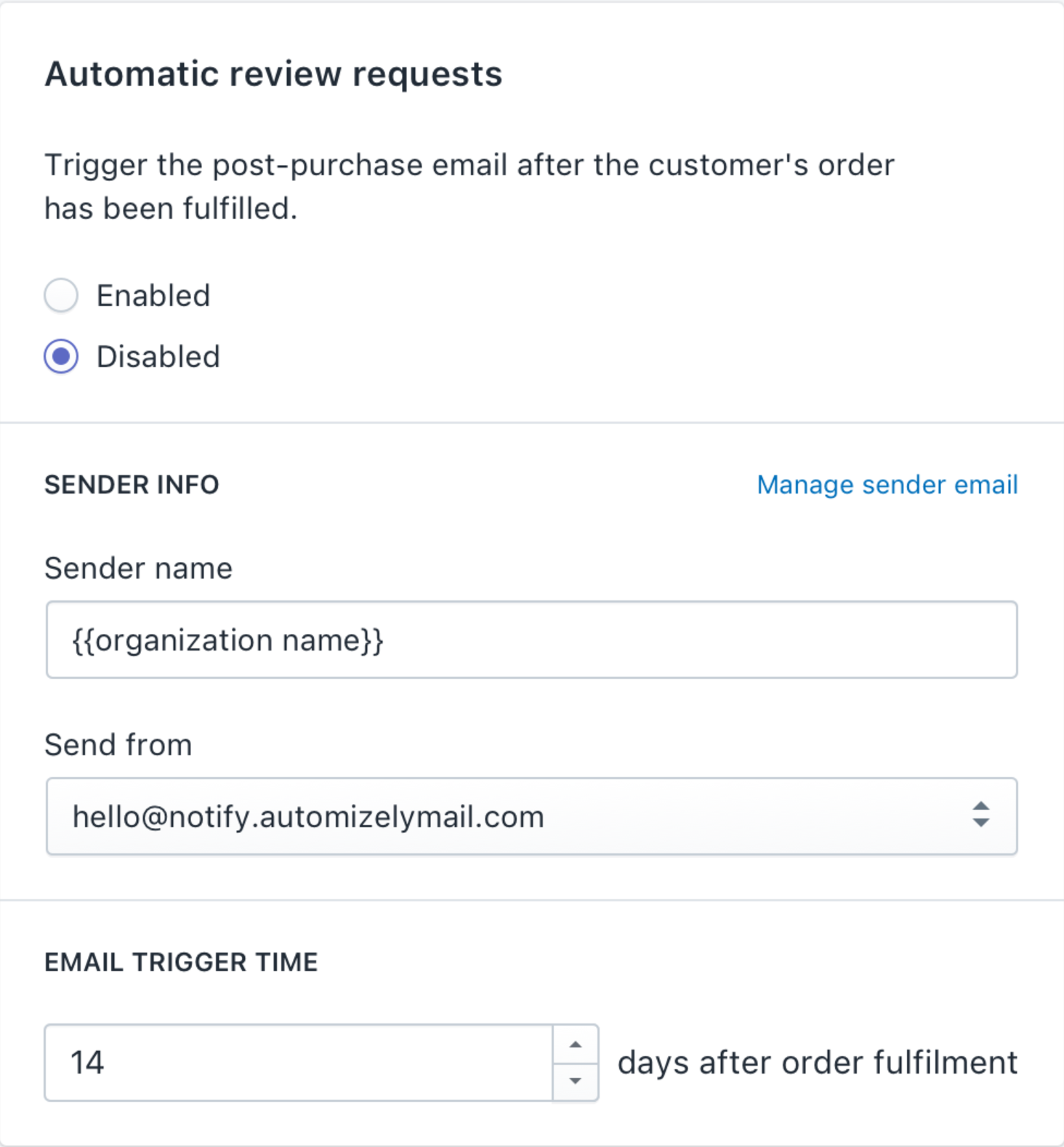 The buyers will get a review request in their emails from wherein they can submit their product ratings, write text reviews, and upload up to 5 product images.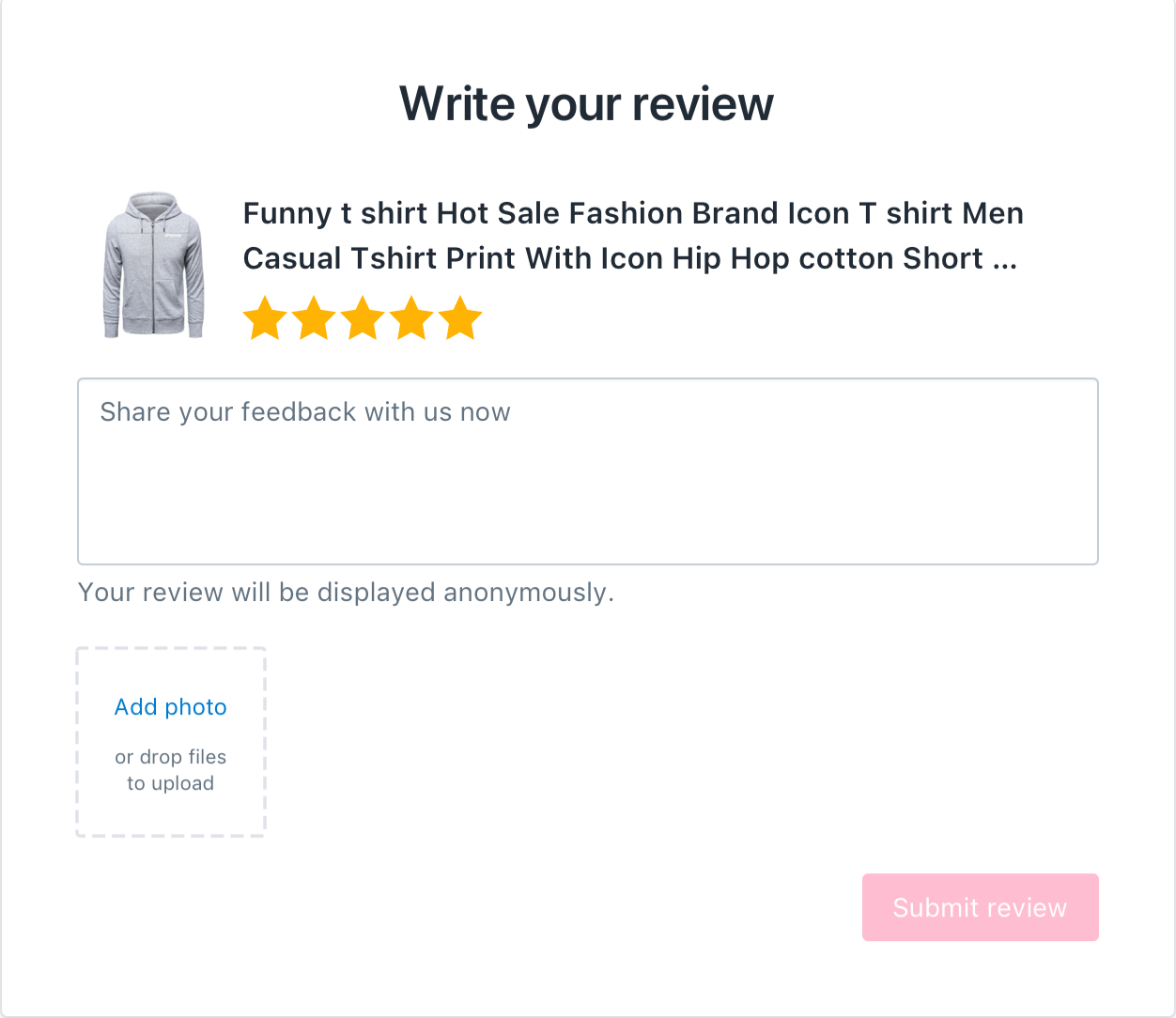 The retailers will be notified when a new review is submitted by the buyer.
The retailers can hide the review received from the store from the email itself.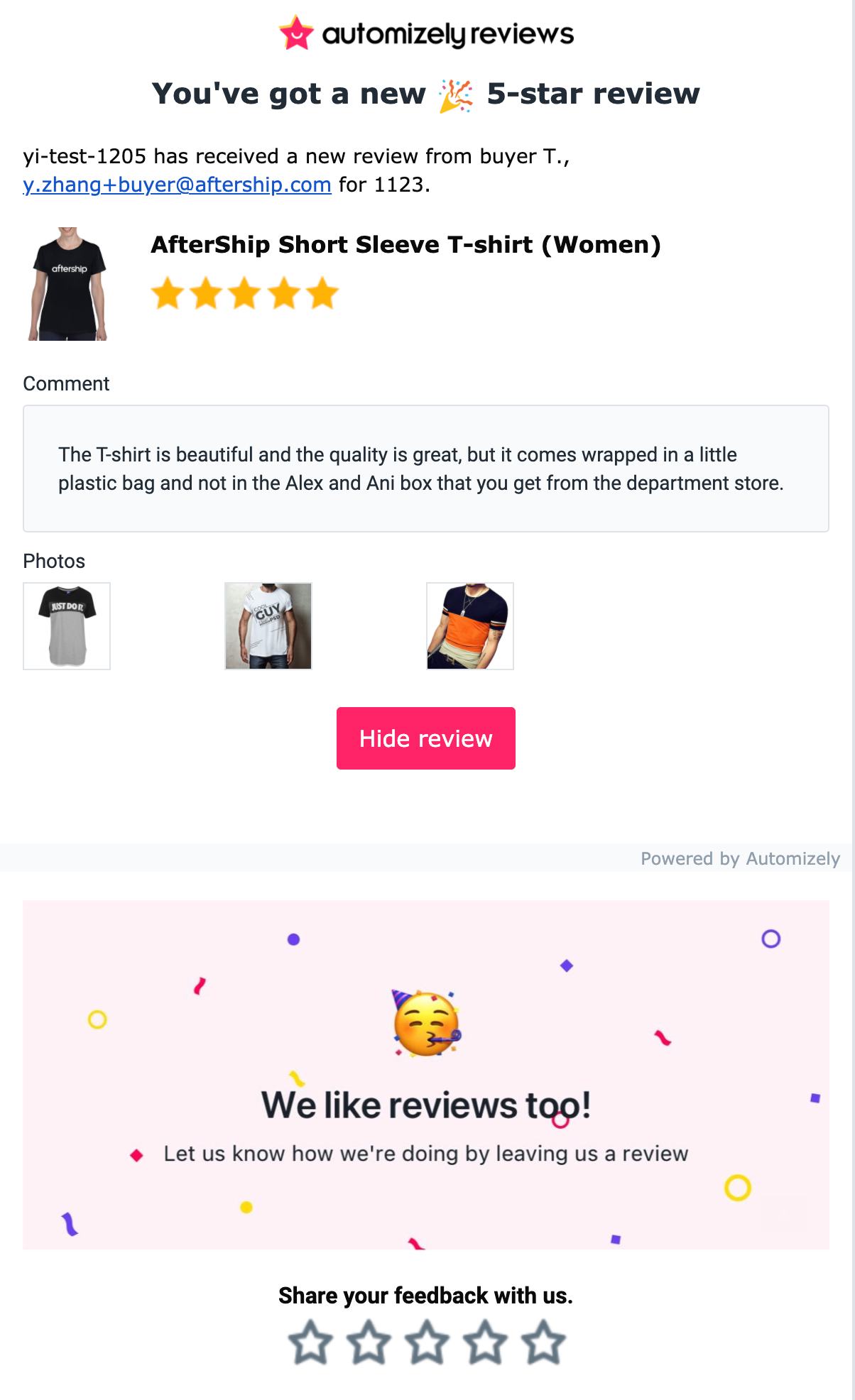 How can you enable "Review Request Emails" in Automizely Reviews?
Super easy!
Log in to your Automizely Reviews Account.
Navigate to the "Review Request Emails" tab on the menu and hit enable.
Configure the email address and sender name for the review email invitations.
Set email trigger time when the customer will receive the review invite once their order is fulfilled.
Test how the final email will look like before saving the settings.

What's more?
Start this feature today and send unlimited review request emails for the first 2 years.
What will happen if there is more than one product in the same order?

Once the customer has submitted the review for one product in the order, he will be asked to leave a review for the "Next Product" in the order from the success message itself.


All reviews collected from the emails will be displayed on the review management dashboard.
Give this feature a go and see your store conversions skyrocket.
Couldn't find your way around the feature? Get all the help you need here or chat with our support team for quick answers 🤟