Call-to-action (CTA) buttons are the driving factors for any online business as they accomplish a goal by contributing to a website's conversion rate.
Improving your add-to-cart rate not just helps increase sales, it also plays a crucial role in removing the bottlenecks from your checkout process and identifying your top-performing products.
Automizely Page Builder is now offering new ways to help merchants increase their conversion rates. Merchants can now provide consumers easy access to their carts with "Add to cart" and "Buy now" buttons.
Maximize conversions with the best CTAs
Here are a few ways in which the new CTA buttons can add value to your online business:
Turn more visitors into paying customers
Get instant clicks from customers with an "Add to cart" button
Generate more sales with an optimized "Buy now" button
Encourage customers to buy more with attractive CTAs
Identify your top-performing products and scale your business
Now let's take a look at how to use these buttons on your website pages via Automizely Page Builder.
How to use the "Add to cart" and "Buy now" buttons?
Log in to your Automizely Page Builder account
Select any page template of your choice
From the "Content" tab, click on "Add section"
Add "Product list" and then choose a product collection or specific products to display
Under the "Content" section, check the "Action button" option
You can choose from three available button types - "Add to cart button," "Redirect button," and "Shopify dynamic checkout button"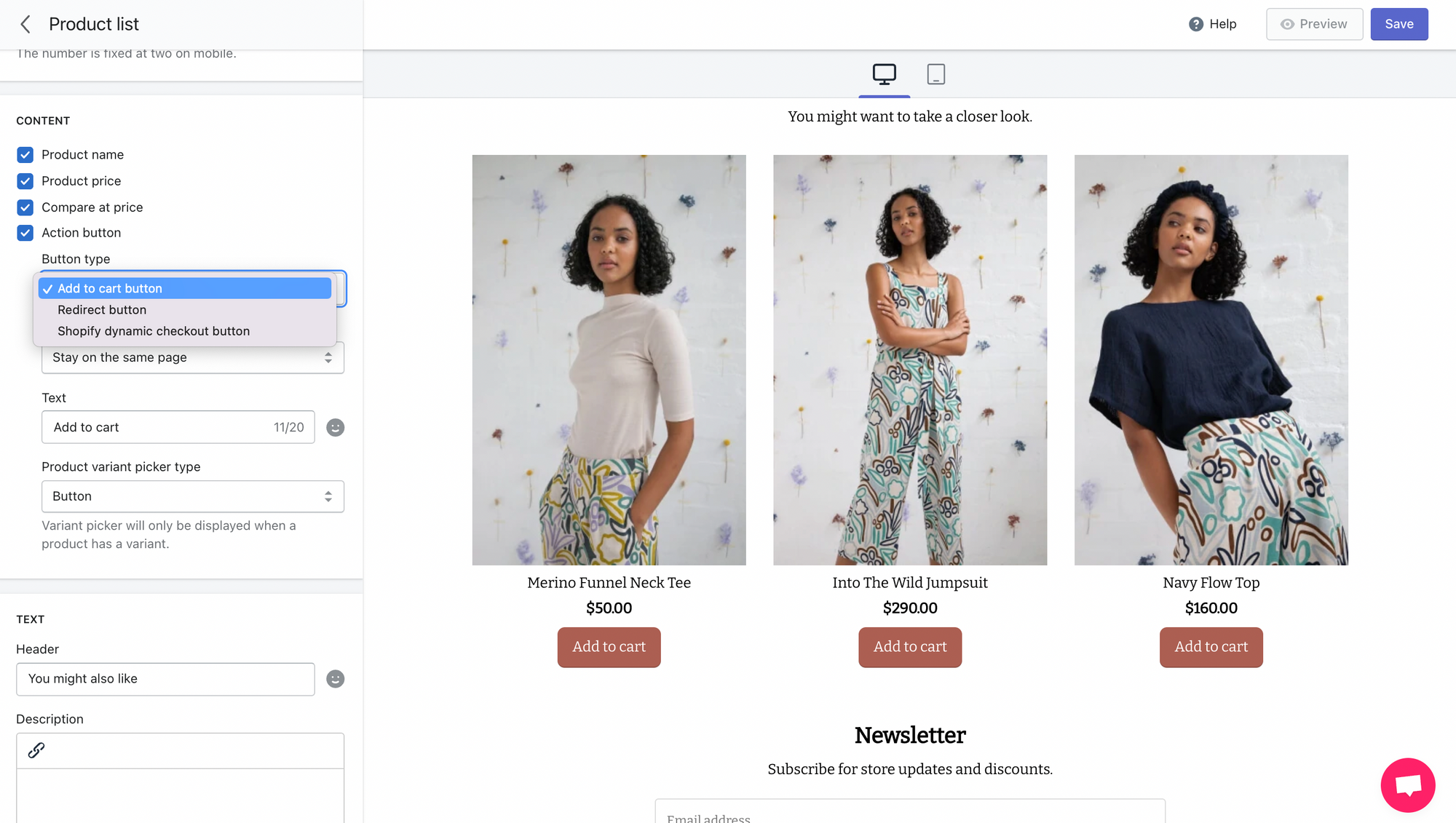 That's it! You are all set to increase your conversion rates with these CTA buttons.
For more information on how to create conversion-driven product pages, feel free to refer to our help guide.
If you have any questions or issues using it, you can connect with our support team, available 24/7 for quick assistance.