Making a good and lasting first impression is a head-spinning act.
Automizely Marketing's powerful marketing features can give your online store a great opportunity to showcase your brand, products, and unique selling point.

This article will guide you on how to collect more leads leveraging our three key features:
Popups
Coupons
Welcome emails
But before that, check out the benefits these features have in store for you that can give your eCommerce store a significant boost in lead generation, customer communication, and conversion.
Perks of using these features

Collect more leads and turn your visitors into subscribers
Build the relationship with subscribers and guide them to place an order
Speed up your buyer's journey
Encourage consumers to try new products using tempting coupons
Welcome email open rates are 4x higher than regular ones
Have a lucrative, open line of communication with customers
Let's take a deep dive into the step-by-step process/journey to engage with your visitors and turn them into customers.
User Process
Step one: Grab visitors' attention when they first enter your store
Action: Create/Publish a popup
A well-timed popup is the best way to grab your users' attention.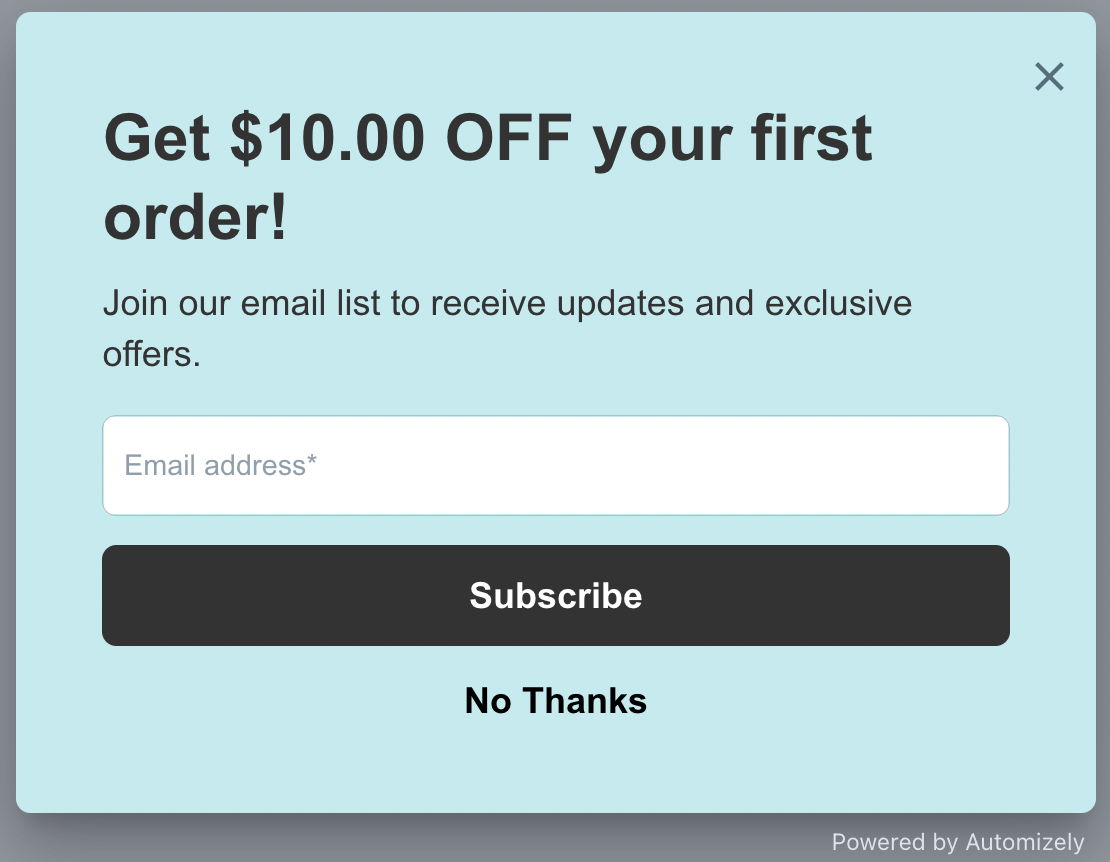 Check this help guide now to set up the first popup on your store.

Step two: Boost transactions using a coupon campaign
Action: Create a coupon campaign
A discount coupon can encourage your store visitors to buy from you. You can use both popup and email for sharing discount coupons with your subscribers.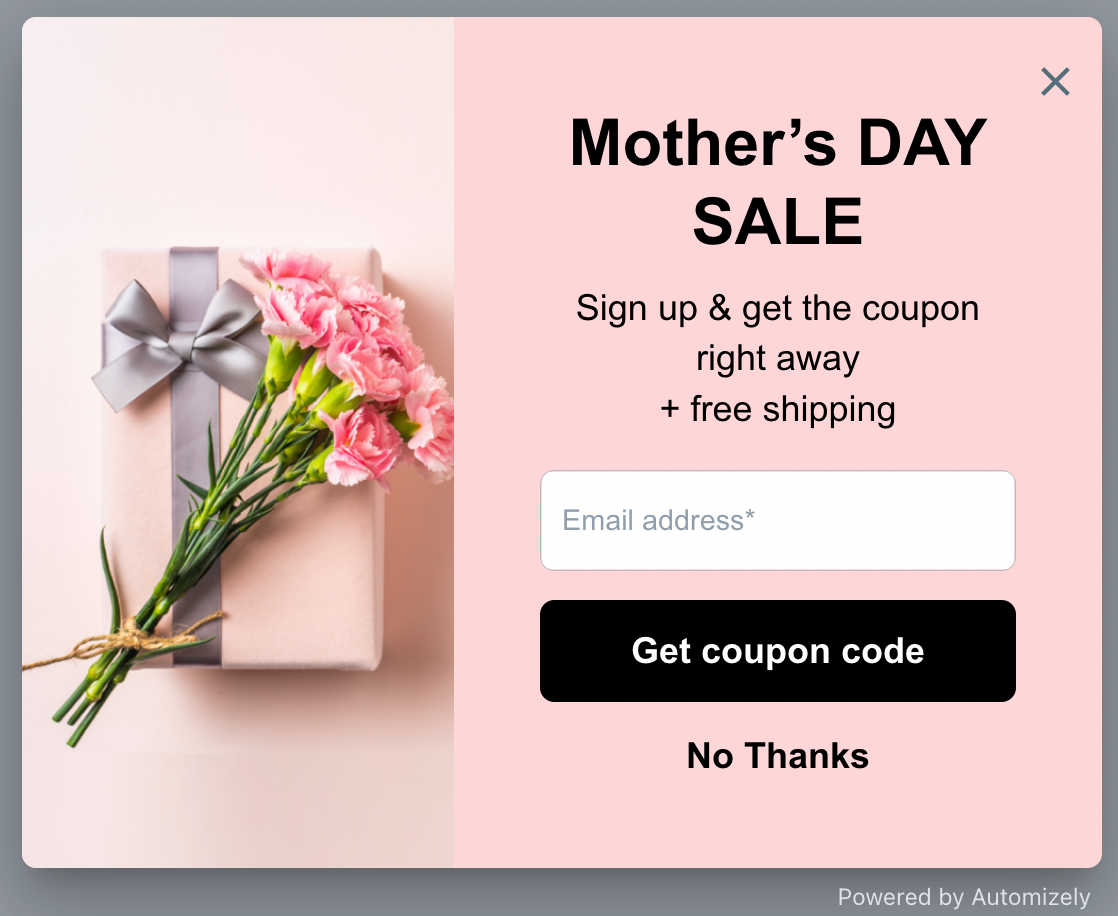 Check this help guide now to set up the first coupon campaign on your store.

Step three: Build a relationship with subscribers using welcome emails
Action: Enable a welcome email
Send lucrative offers and best deals to your subscribers to turn them into active purchasers.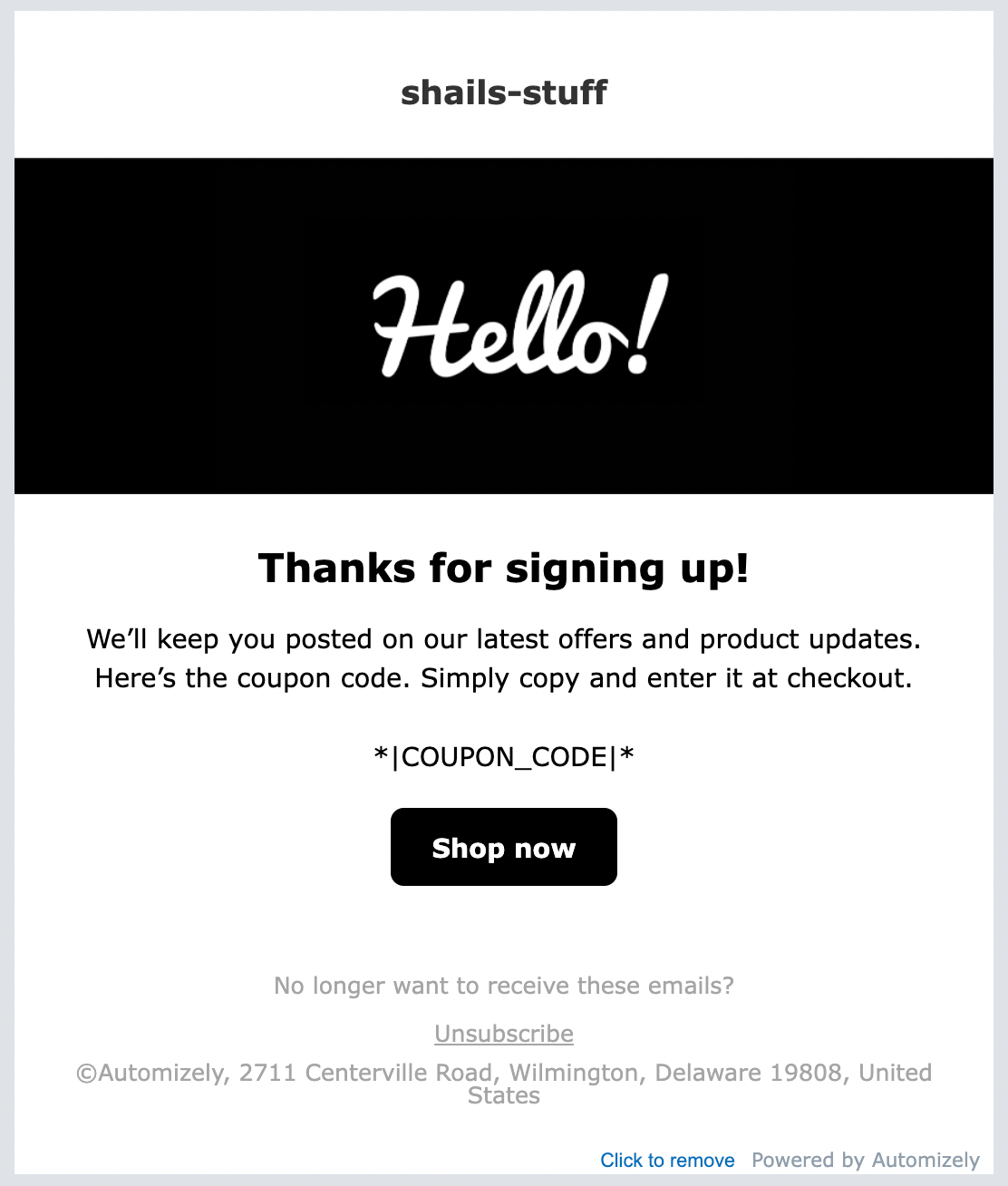 Check this help guide now to enable a welcome email on your store.

Feel free to connect with our customer support team for quick assistance if you face any issues regarding these features.