How Grana saves 50% of time on shipment tracking with AfterShip
When Luke Grana visited Peru to see his brother in 2012, he didn't realise that it would be the start of a new entrepreneurial venture to disrupt the fashion industry from the ground up. During his visit, Luke discovered the superior quality of Peruvian Pima cotton - it was the softest cotton he ever felt and inexpensive to produce.
Luke recognised the inefficiencies of the fashion industry and decided he wanted to bring this quality to the world through a disruptive and lean business model - this was the catalyst for founding GRANA. The company is a direct-to-consumer eCommerce fashion retailer that sources the finest fabrics, designing timeless modern essential clothing, sold at honest prices.
With his co-founder and COO - Pieter Paul Wittgen, Luke officially launched grana.com in October 2014, with Hong Kong as its strategic headquarters to distribute products from its centralised warehouse to consumers across 8 countries. During this period, the start-up experienced high demand from customers placing online orders. To manage the influx of customer requests, GRANA needed a customer support tool to support the business as it continued to grow.
CHALLENGE
As a young company, GRANA's mission to change the fashion industry required a lot of resources and planning to ensure the entire supply chain to customer experience was efficient, seamless and offered customers a unique online shopping experience to differentiate itself in a cluttered global market. A key touchpoint for GRANA is though its Customer Service team aka The Cheetahs (we love this name), their role plays an important factor in the company becoming a bigger success, on top of their high quality products. To ensure the Cheetahs had access to the right information, at the right time to manage customer requests and orders, the start-up selected AfterShip as its preferred partner to implement its Customer Support solution.
SOLUTION
With thousands of customers located around the world, GRANA wanted a central location to access the status of all customer deliveries. As a result, the company selected AfterShip's trigger SMS and email notifications solution to implement a seamless Customer Support platform.
Being able to track the status of shipments and any issues helps us to be proactive and engage with customers first to resolve their cases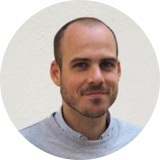 ---
SMS / Email Notifications at the Right Time
Grana needed a solution to alert customers when any shipping issues occurred, allowing the team to be proactive with their customers to resolve cases in a timely manner. "At times, we receive messages regarding shipment issues, which in many cases comes down to the courier. However, at the end of the day it's our brand integrity that is impacted and that's why it's important for us to be proactive to resolve these cases promptly," says Jim Cornford, eCommerce Operations Consultant at GRANA.
The start-up implemented AfterShip's trigger SMS and email notifications solution to provide customers with updates on the status of their deliveries. With this solution, both Grana and customers were able to track failed attempts from the courier to deliver their orders through automatic notifications sent to both parties, which helps to deliver a great customer service experience.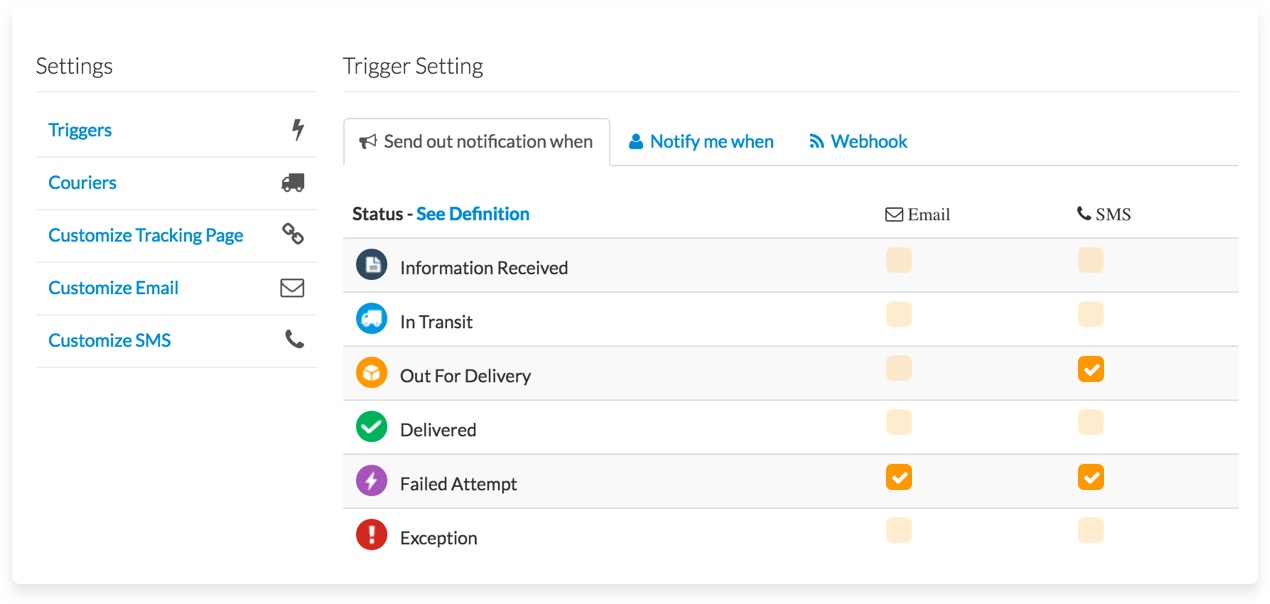 RESULTS
Since GRANA deployed AfterShip's solution, they were able to track the status of around 17,000 shipments worldwide through one single dashboard that monitored orders and tracking numbers that were imported automatically from GRANA's eCommerce website. The efficiencies and ease of use through the dashboard has allowed the Cheetahs to save a lot of time and ensure customers have a positive experience with the brand throughout the customer journey.
It would normally take 5-6 minutes to track orders and with AfterShip, it only takes 1-2 minutes..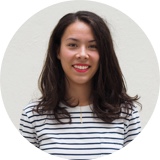 ---
Saving time to track shipments
Without AfterShip, the Cheetahs would have to spend a significant amount of time to track one order, "simply because you have to find the order, the shipment, the tracking number, then connect to the courier website and find the tracking option. It would normally take 5-6 minutes to track orders and with AfterShip, it only takes 1-2 minutes," says Iris Pham, Customer Support Cheetah at GRANA.
Reliable and efficient tracking data
GRANA also experienced benefits through AfterShip's safety checks capabilities. This functionality allows AfterShip to receive delivery information from couriers with regards to whether orders are left at the warehouse or not. It allows GRANA to identify any discrepancies with data tracking and to resolve this without the customer being inconvenienced.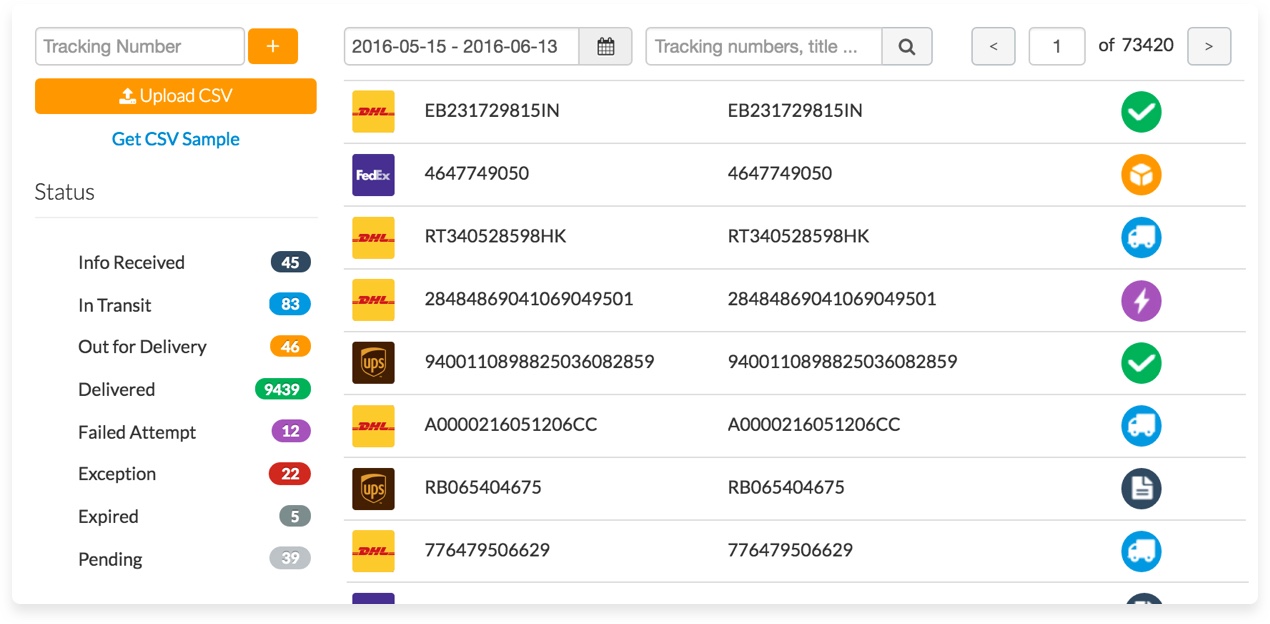 Improve the quality of customer support
"AfterShip is a must-have for any eCommerce business, no matter the size. It has proven to be an essential tool for our Cheetahs and a win-win for both the customer and the company" says Jim.
Today, GRANA's business continues to grow and expand into new markets (they now ship to 12 countries within 1-2 days) with 10 high quality fabrics, over 60 styles and SKUs, expanding their modern essential offering into more categories, at honest prices.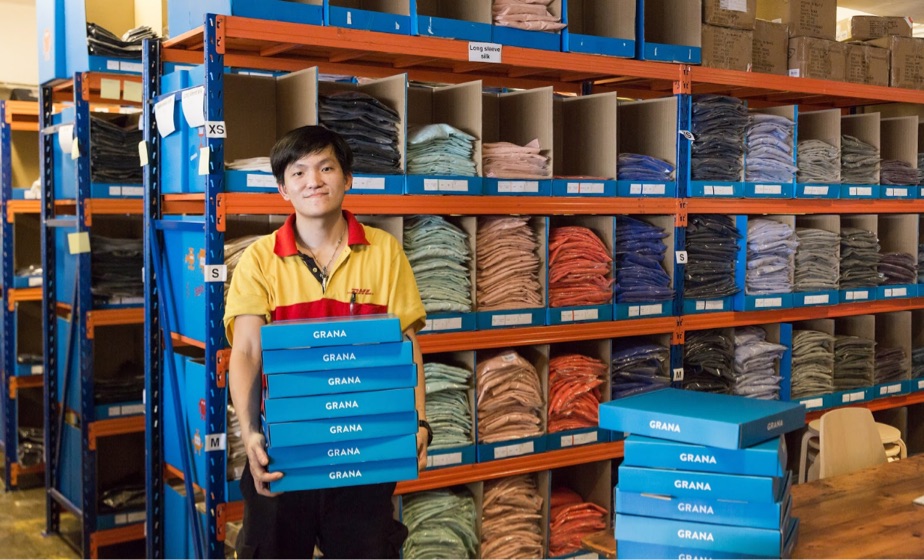 COMPANY
Founded in October 2014, Grana is a direct-to-consumer eCommerce fashion retailer operating online through grana.com. The start-up has an efficient business model that implements a lean supply chain, designing and sourcing fabrics in-house.
Top eCommerce brands choose AfterShip.
Scalable shipment tracking solution for eCommerce businesses.
As Wish grew, we needed a system to get accurate and timely tracking information.

Soundbrenner, using AfterShip to be a company that cares with passion
Start engaging with customers after sales!
Risk free. No credit card is required.