Alloy
by AfterShip
Automate your marketing, engagement, and retention efforts across 90+ apps once the order status is delivered in AfterShip Tracking with Alloy Automation.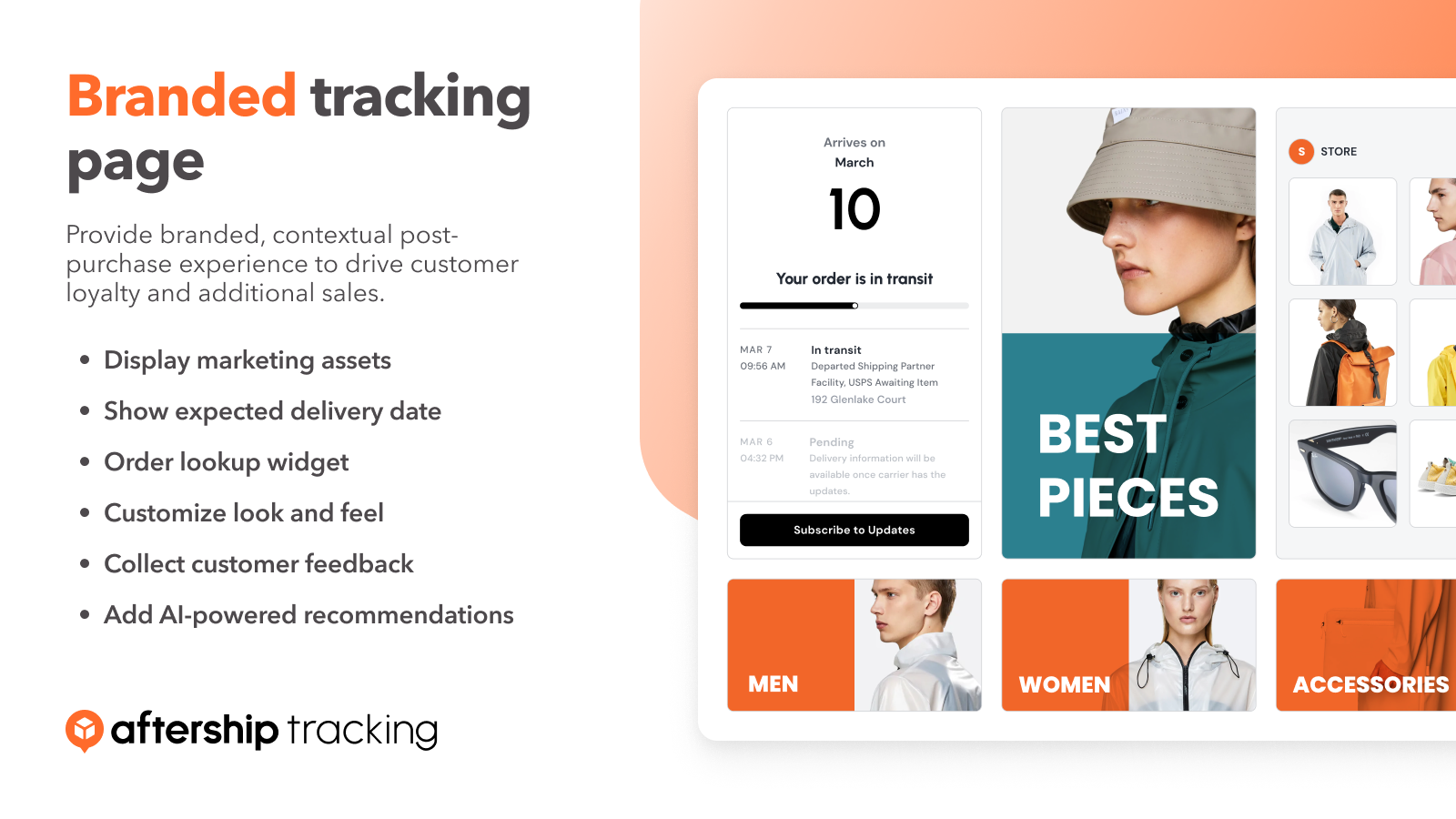 Tracking Page & Order Lookup
Add your logo, links, products, Instagram feed & more for an engaging experience that drives sales. User friendly, no coding required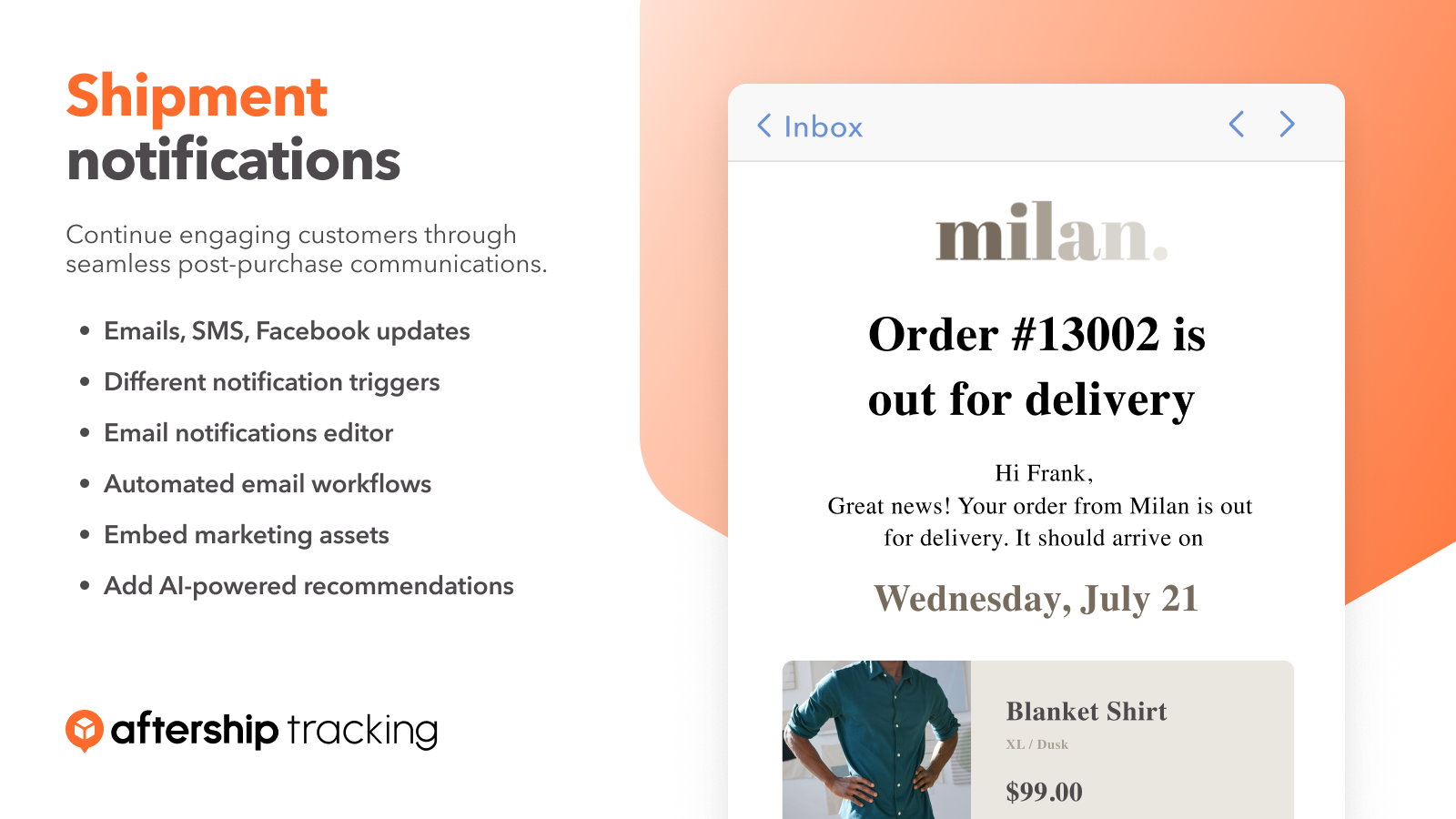 Boost Sales with Email & SMS
Select 7 different notification triggers. Work with a flexible drag-and-drop email editor. Drive engagement & sales with Klaviyo emails.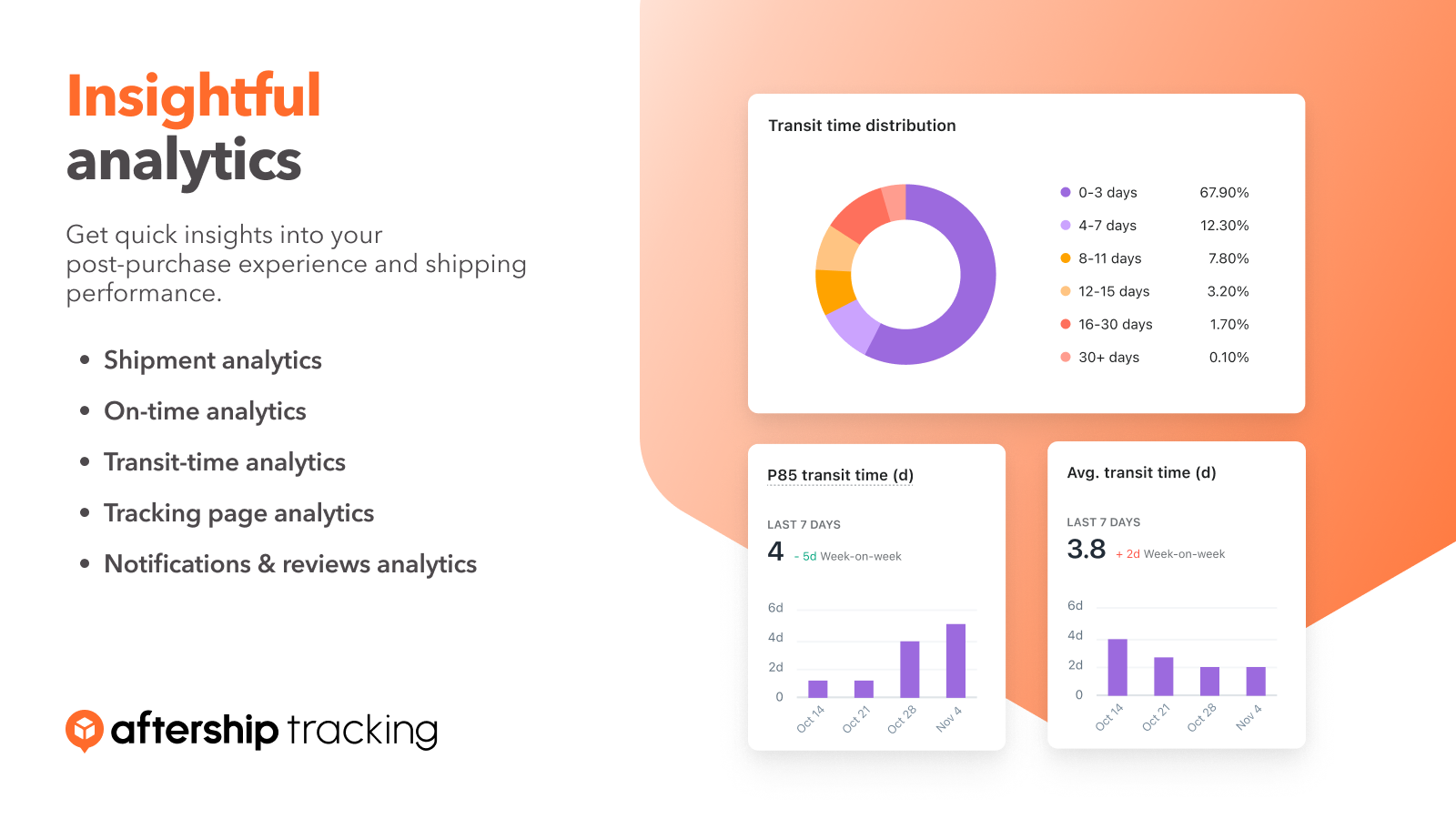 Boost On-time Delivery Rate!
Easily track all order statuses in one place. Find shipments easily by delivery status, carrier, customer email and other parameters.
How the extension works
Login to your Alloy Automation account > Create a New Workflow > Start From Scratch
From the 'Trigger Blocks', choose the AfterShip Tracking Trigger from the 'Apps' section as your activation point.
Follow the instruction given to paste the Alloy-generated link into your AfterShip Tracking account.
Configure the workflow by selecting the desired trigger events from the Apps, Utilities, or Logic dropdown menu.
Description
Alloy Automation is a powerful automation tool for eCommerce businesses. The tool's native integration with over 90+ apps spanning marketing, post-purchase engagement, customer support, order fulfillment, operations, and store development allows merchants to focus on the core operations of their business while automating the daily workflows. Replacing the need to download and connect multiple eCommerce apps with your store to channelize the different aspects of your brand, this tool offers a cost-effective and convenient way of integrating your store with multiple eCommerce apps, connecting data, and automating the workflows, so you can focus on what really matters.
Alloy Automation's smooth integration with AfterShip Tracking allows its users to reap the benefits of its many applications with which AfterShip Tracking doesn't have a native integration. Once your order leaves the store towards its original destination, you can simply automate the tasks that will follow with Alloy's drag-and-drop workflow builder or find existing workflow templates in their marketplace. From sending customers proactive email and SMS shipments notifications of the latest order status, automating review generation once the order is delivered to handling customer delivery issues at the support helpdesk, merchants can automate the workflows with AfterShip Tracking as an activation point with intelligence-driven apps like Klaviyo, Twilio, SMSBump, Mailchimp, Stamped.io, Zendesk, Gorgias and more. No more juggling with dozens of apps and a workforce to manage the post-purchase efforts. Cut back on marketing, operational, and HR expenses by automating a major chunk of your tasks with Alloy Automation.
Related Topics