Amazon Seller Central
by AfterShip
If you are looking for a simple, fast, and reliable shipment tracking solution provider to enhance your customer's post-purchase experience, AfterShip Tracking is your go-to app.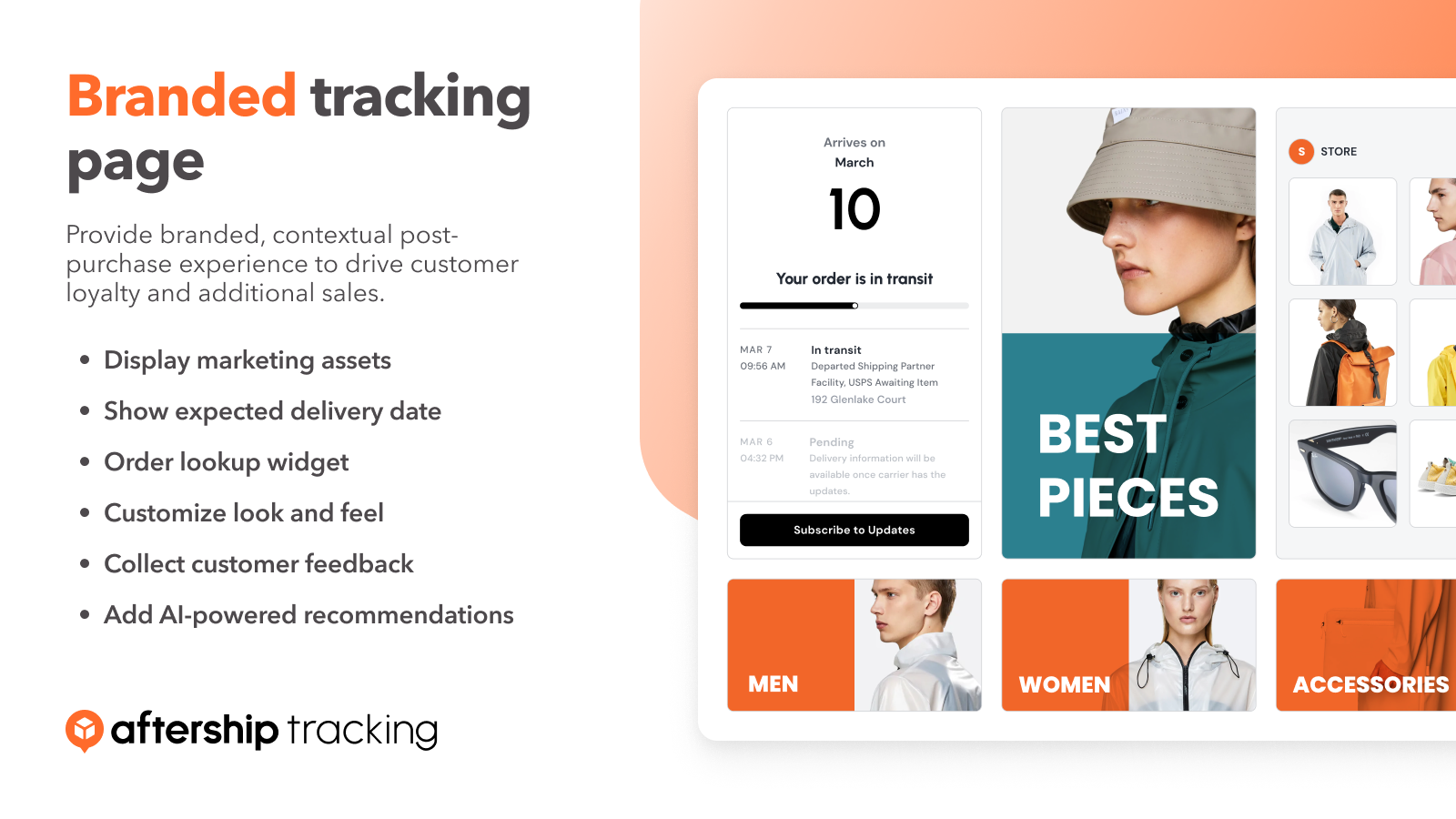 Tracking Page & Order Lookup
Add your logo, links, products, Instagram feed & more for an engaging experience that drives sales. User friendly, no coding required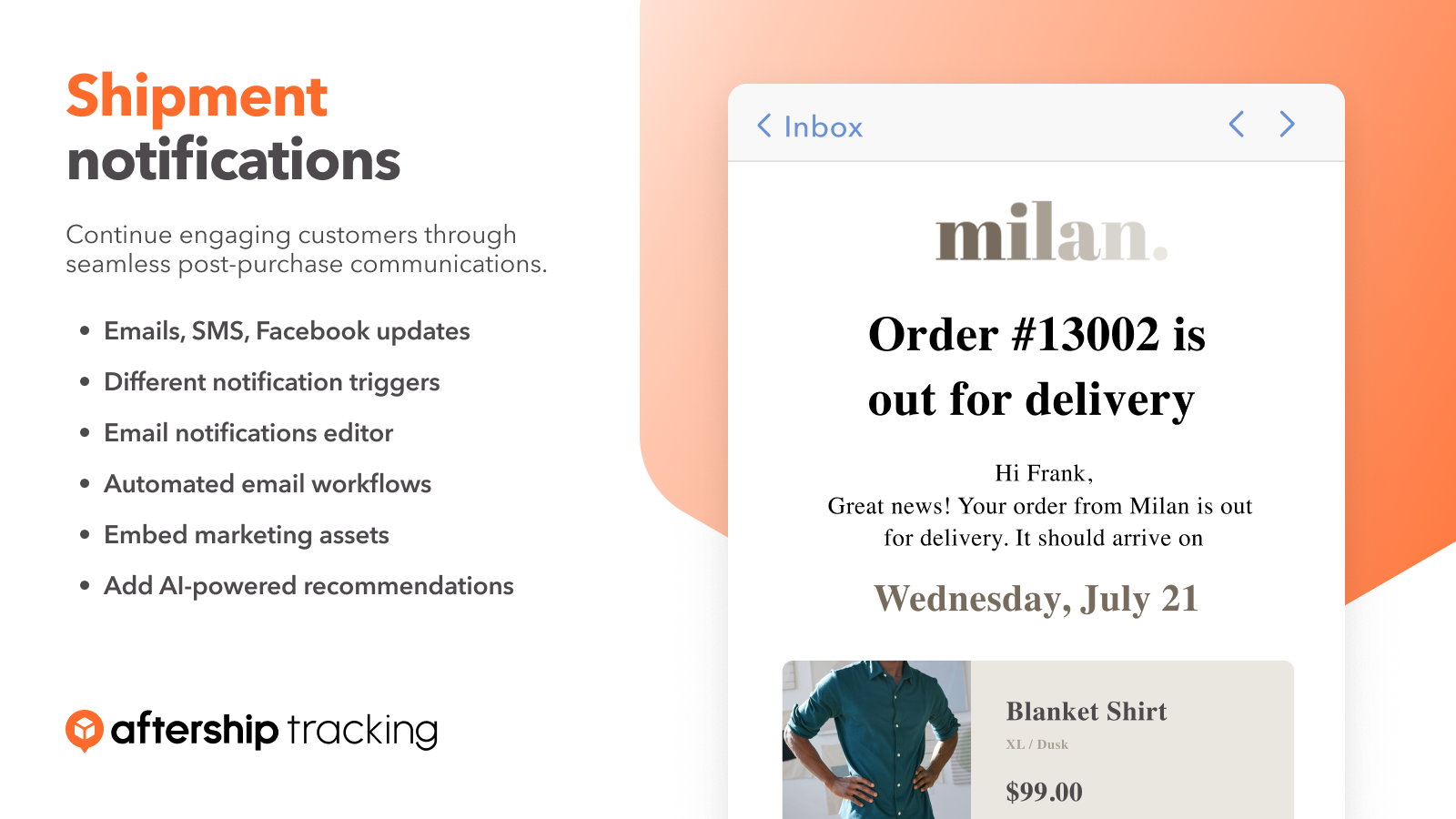 Boost Sales with Email & SMS
Select 7 different notification triggers. Work with a flexible drag-and-drop email editor. Drive engagement & sales with Klaviyo emails.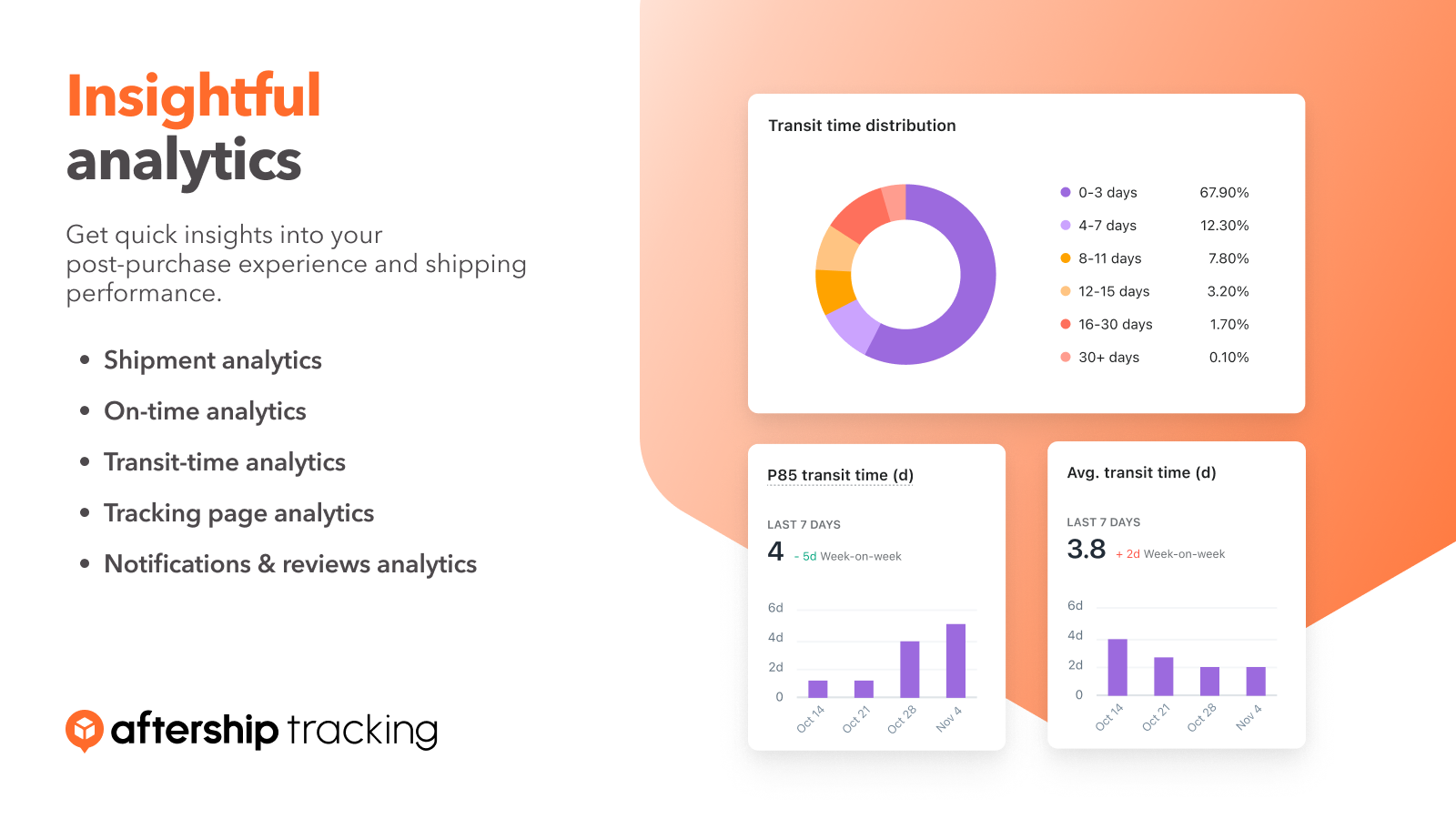 Boost On-time Delivery Rate!
Easily track all order statuses in one place. Find shipments easily by delivery status, carrier, customer email and other parameters.
Get automated tracking updates for your Amazon MCF orders across 800+ courier services like UPS, USPS, DHL, FedEx, BlueDart, China Post, and more.
AfterShip Tracking is a leading shipment tracking solution tailor-made for online retailers to track and trace their online orders right from inception to fulfillment at a single place. It strives to deliver an unparalleled post-purchase tracking experience with branded tracking pages, proactive notifications, and actionable shipping insights.
AfterShip Tracking has deeply analyzed the key pain points of ecommerce, such as dealing with multiple carriers, which is very time-consuming and complicated. It not only connects merchants with 800+ carriers but also standardizes the layout of tracking results received from different carriers.
AfterShip Tracking's smart dashboard provides easy filtering by dates, statuses, shipping providers, and destination. Additionally, it allows you to trace whether all your shipments are being delivered on time and identify any delays or exceptions.
The app shares insightful tracking data to help you resolve delivery incidents faster and significantly reduce 'Where Is My Order' (WISMO) calls. Simply put, AfterShip Tracking gives a fulfilling post-purchase experience to your customers by reducing customer inquiries, boosting brand loyalty, and getting additional sales.