IBM Sterling OMS
by AfterShip
Track your IBM Sterling OMS orders across 980+ couriers and send proactive delivery notifications to reduce WISMO calls.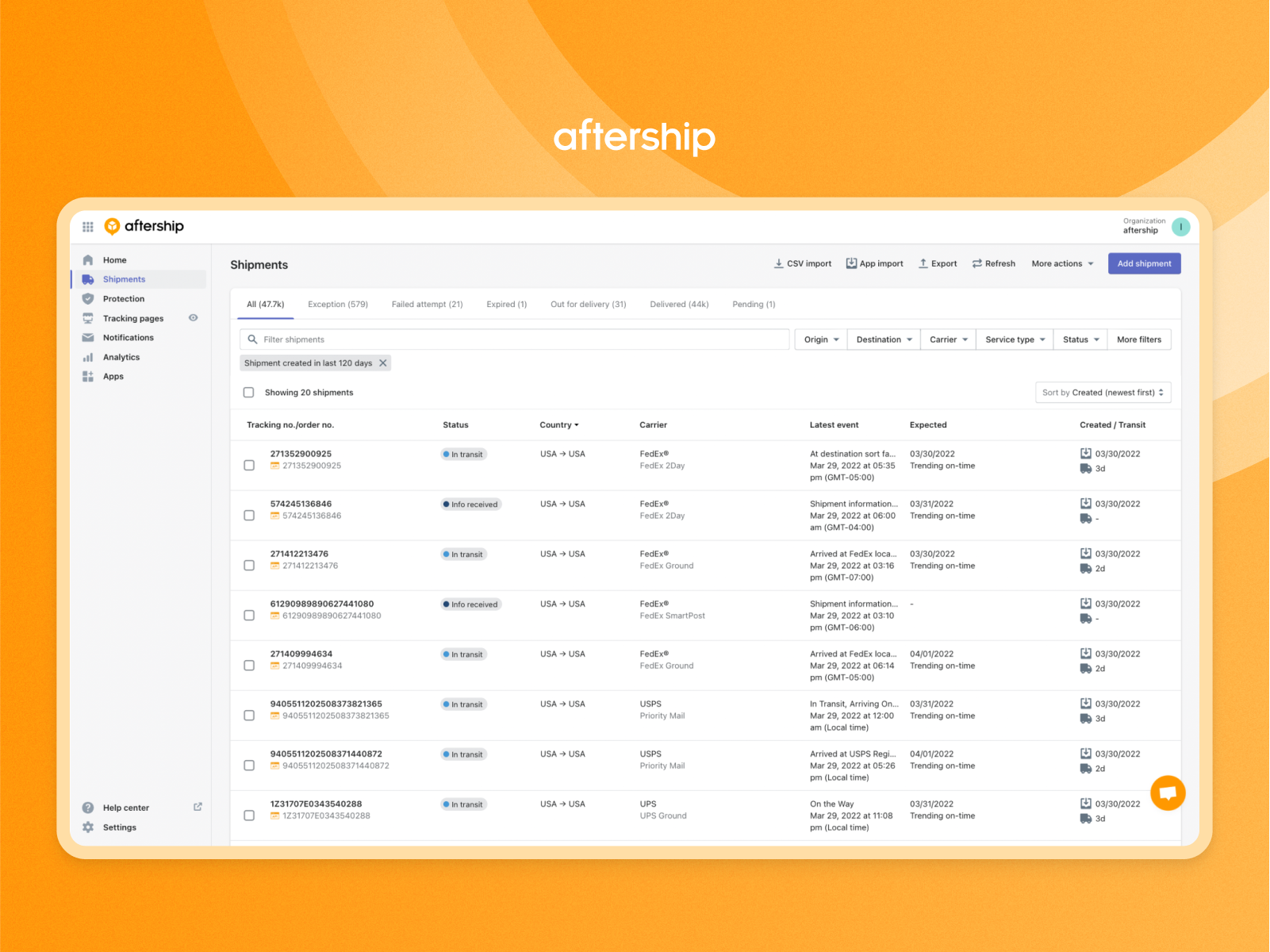 Standardized shipment tracking
Get last-mile, real-time visibility into your orders across 980+ courier services to track if orders will reach customers on time.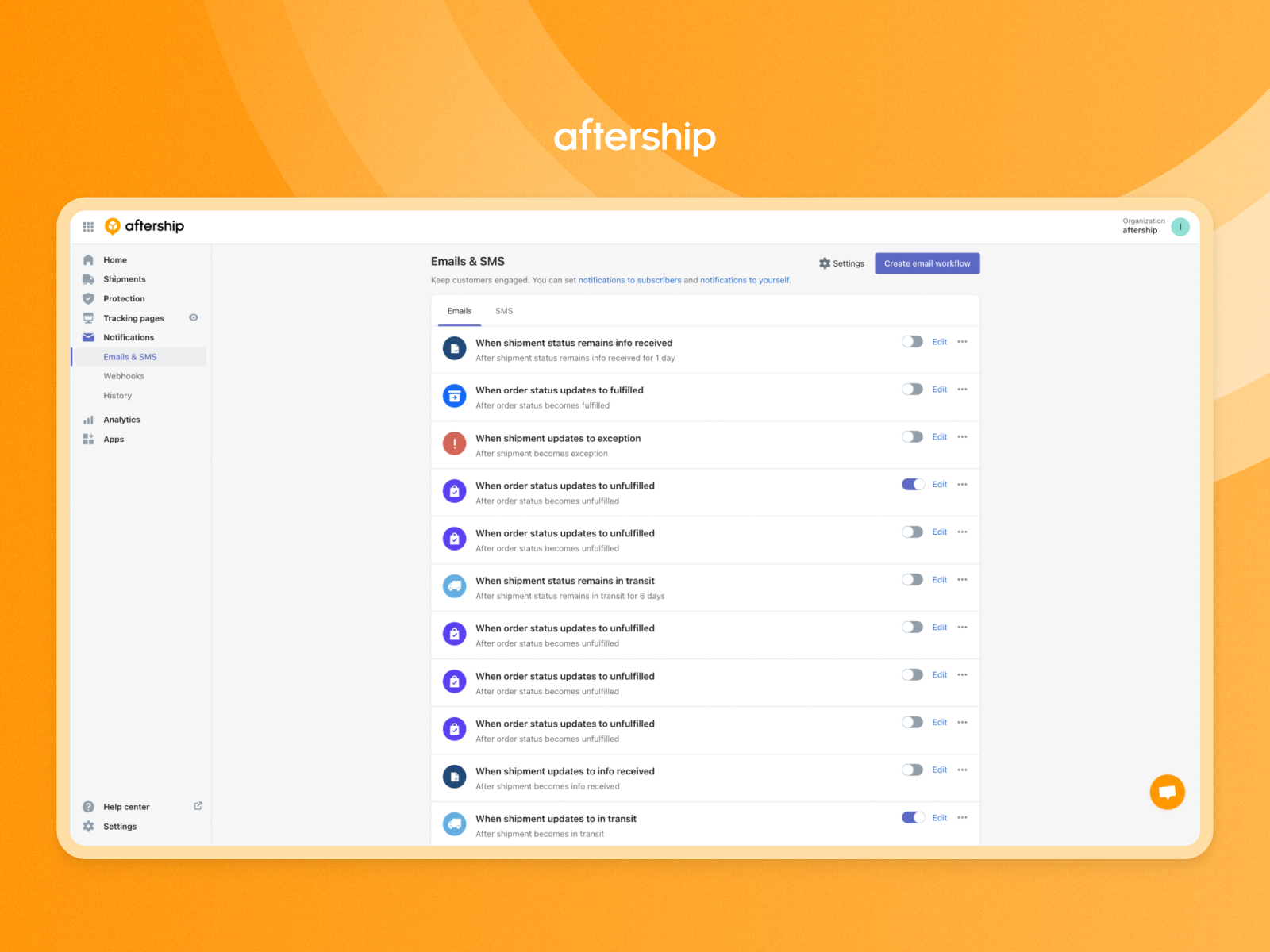 Branded delivery notifications
Keep customers engaged with on-time, proactive shipment updates throughout the order delivery journey from cart to porch.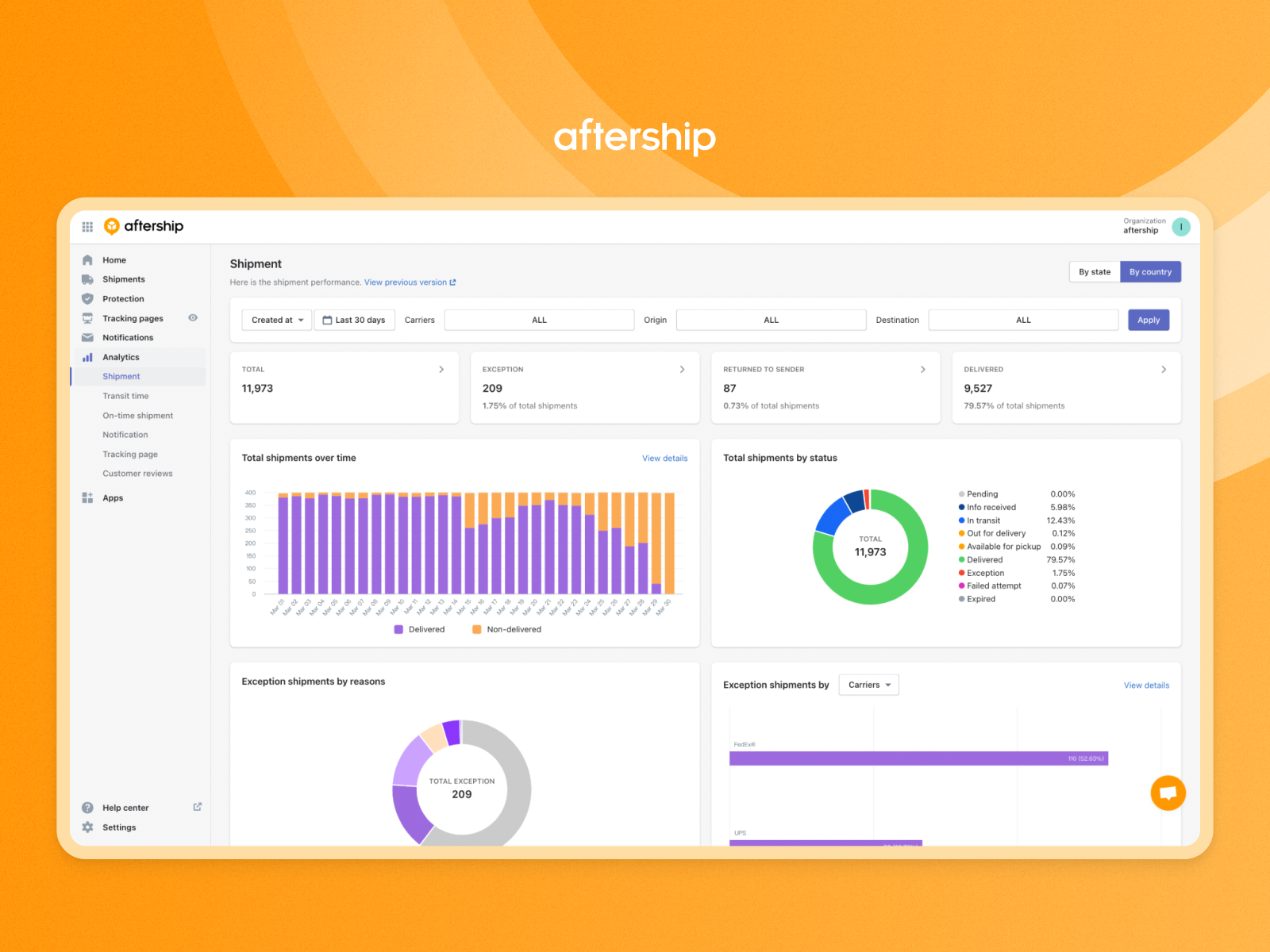 Real-time shipment monitoring
Improve your shipping times, delivery rate, courier performance, in-transit times, and marketing efforts with data-driven insights.
IBM Sterling Order Management System is a software solution designed for growing and established organizations. This flexible SaaS offering powers businesses to streamline their order management and fulfillment process.
With IBM Sterling Order Managemen System, companies can manage stage-by-stage and process-by-process operational complications. This empowers them to improve supply chain efficiencies and operational business processes.
IBM Sterling Order Management system uses simple technology and straightforward functionality to help retailers offer an engaging experience to customers. The solution supports omnichannel order fulfillment options such as curbside pickup, buy online pick up in-store (BOPIS), and ship from store (SFS). Integrating with AfterShip Tracking's advanced post-purchase features ensures that customers get a delightful in-store and eCommerce experience.
AfterShip Tracking enables retailers to provide timely and engaging informationpost-checkout. AfterShip Tracking's shipment visibility dashboard offers a single-window glance of the real-time status, location, and estimated delivery time for all the orders. This centralized visibility comes in handy to track if orders are moving towards the destination as planned and instantly address delays and incidents. Running parallel with this automated tracking initiative is AfterShip Tracking's branded communications flow that trigger an update to customers as soon as the order moves to the next checkpoint.
Further, AfterShip Tracking's self-serve track page editor relays important order-related information to reduce customer anxiety and improve brand engagement. This on-site branded tracking page also helps merchants foster repeat sales and brand loyalty with personalized marketing campaigns.
Meeting customer expectations as promised, AfterShip Tracking's AI-powered delivery date prediction functionality reduces customers' shipping anxiety by displaying estimated delivery times across all communication channels. Backing all these features to deliver an optimized shipment tracking experience is our real-time analytics and reporting. Our insightful and AI-powered data helps merchants improve their shipping performance, optimize delivery rate, and enhance post-sales engagement efforts.
Related topics