Jushuitan
by AfterShip
Seamlessly track multiple Jushuitan shipments across USPS, UPS, FedEx, and 700+ other AfterShip Tracking couriers.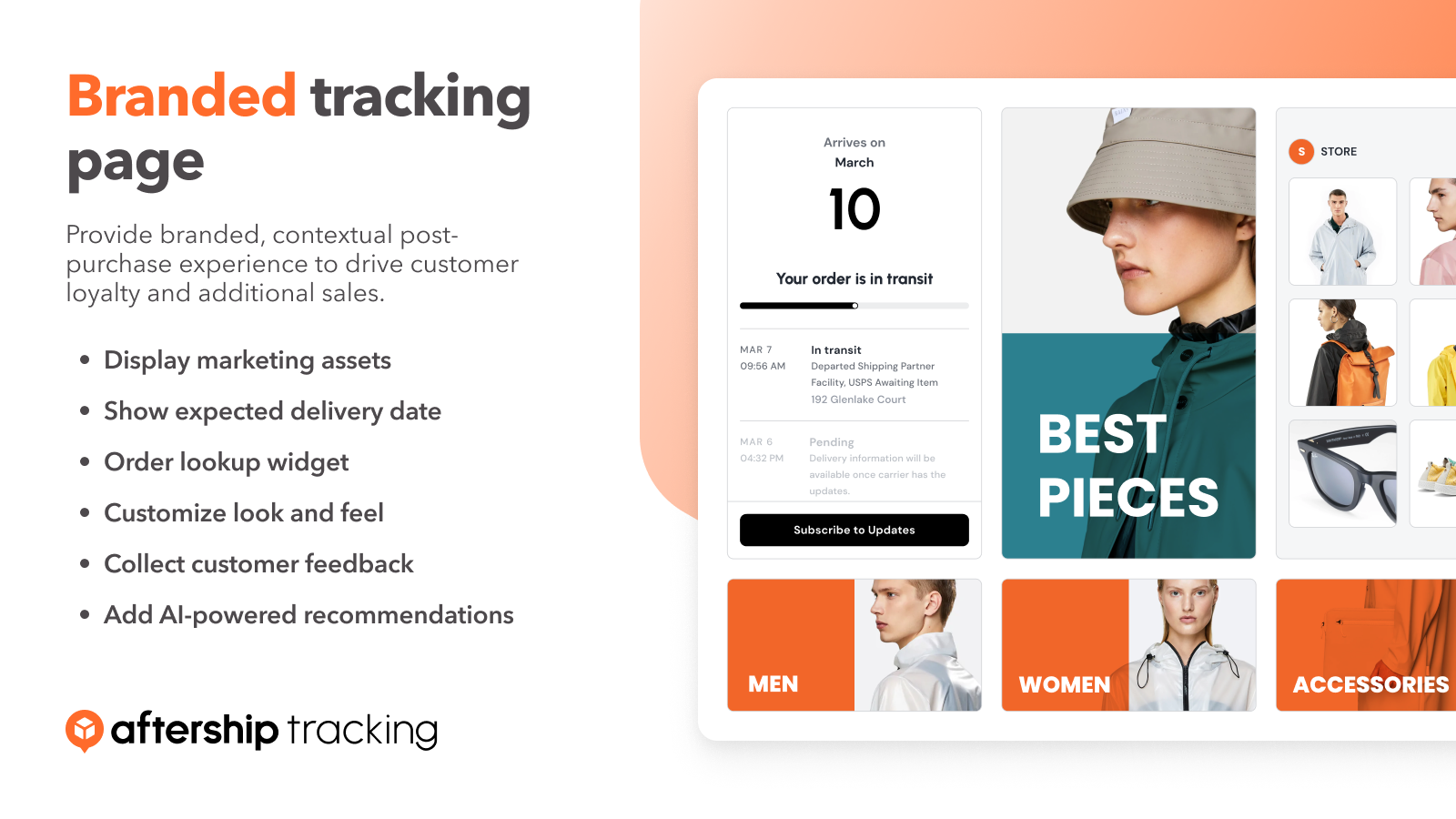 Tracking Page & Order Lookup
Add your logo, links, products, Instagram feed & more for an engaging experience that drives sales. User friendly, no coding required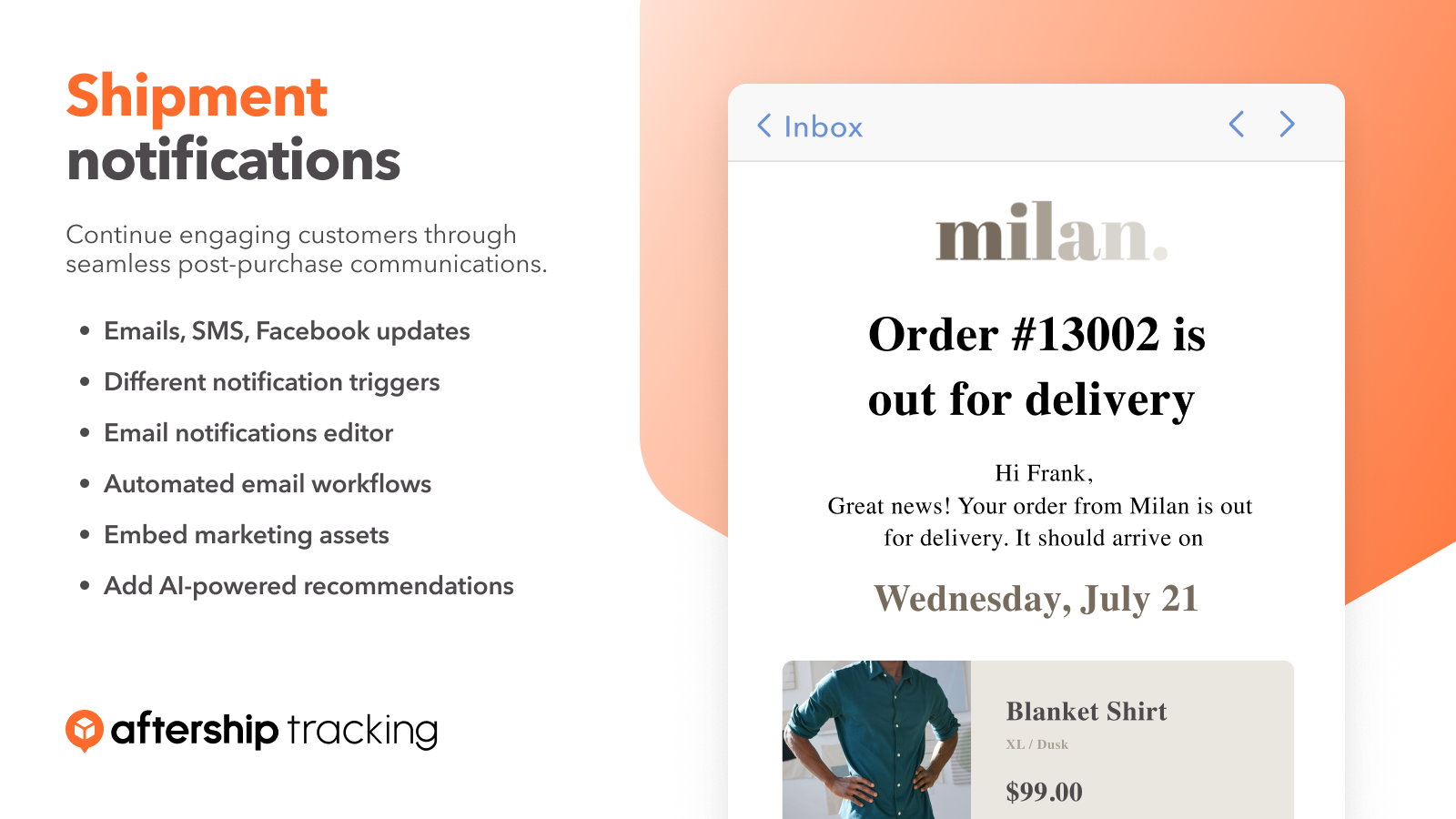 Boost Sales with Email & SMS
Select 7 different notification triggers. Work with a flexible drag-and-drop email editor. Drive engagement & sales with Klaviyo emails.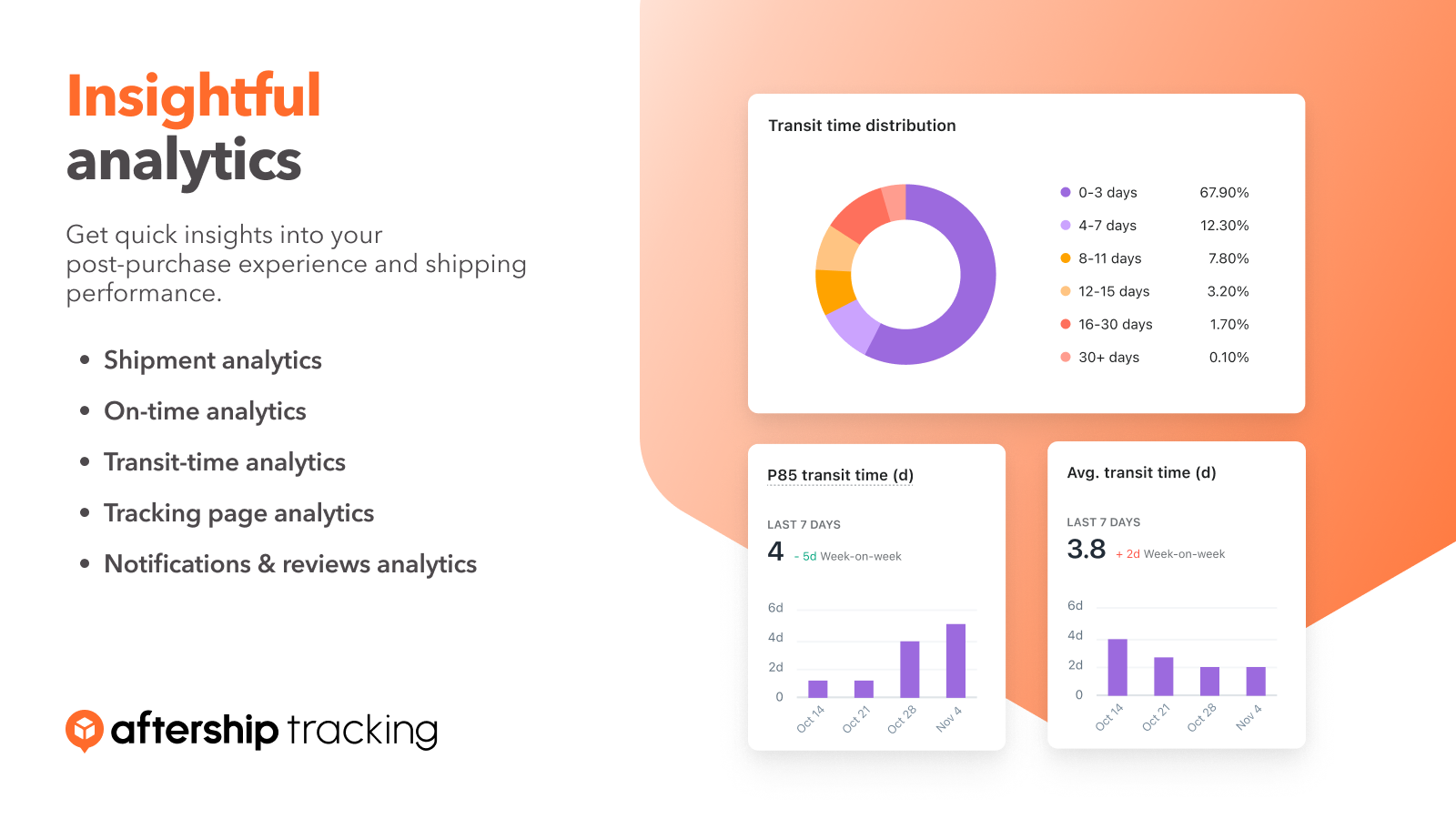 Boost On-time Delivery Rate!
Easily track all order statuses in one place. Find shipments easily by delivery status, carrier, customer email and other parameters.
How does it work?
Click the OAuth button at Jushuitan.
AfterShip Tracking automatically imports shipments created at Jushuitan every 3 hours.
Description
Jushuitan is a Shanghai-based eCommerce ERP services provider. It provides solutions ranging from ordering, purchasing, supply chain, and third-party warehousing services. It is connected to more than 270 domestic and foreign e-commerce platforms and it docks with more than 110 kinds of logistics express.
The extensive range of Jushuitan integrations includes AfterShip Tracking - the #1 shipment tracking platform for eCommerce businesses. By integrating Jushuitan and AfterShip Tracking, you can manage shipments seamlessly through a single dashboard across 700+ couriers worldwide for zero obstacle synergy between retailers and carriers. Each free account comes with a dashboard to monitor the current status of 50 shipments at a time. The tracking data from the couriers come in handy when immediate action is required in case of incidents or delays. Send automated in transit and info received email notifications to the customers. To activate notifications for all the notification triggers AfterShip Tracking users will have to upgrade to a Paid Plan. To keep customers engaged further you can direct customers to a branded tracking page where they can keep track of the progress of their shipments by entering the order or tracking number. Monitor how well your marketing and engagement campaigns are performing with insightful analytics and reporting.
To have more elevated tracking experience to suit the growing needs of your eCommerce business, we have scalable Paid Plan to accommodate your needs. Send automated email notifications and SMS (additional charges) for all the shipment statuses - info received, in transit, out for delivery, available for pickup, delivered, exception, and failed attempt. Increase brand recognition and get more sales with branded notifications, a customized tracking page, and a custom domain link. You can edit the brand logo, font size, color, add marketing assets, Instagram feed, and product recommendations to name a few. Identify your best-performing couriers and optimize delivery rate with insightful shipment analytics. (Paid Plan)
Related Topics