Klaviyo
by AfterShip
Klaviyo empowers users to automate the post-purchase communication based on the tracking data sent in real-time via AfterShip Tracking webhooks.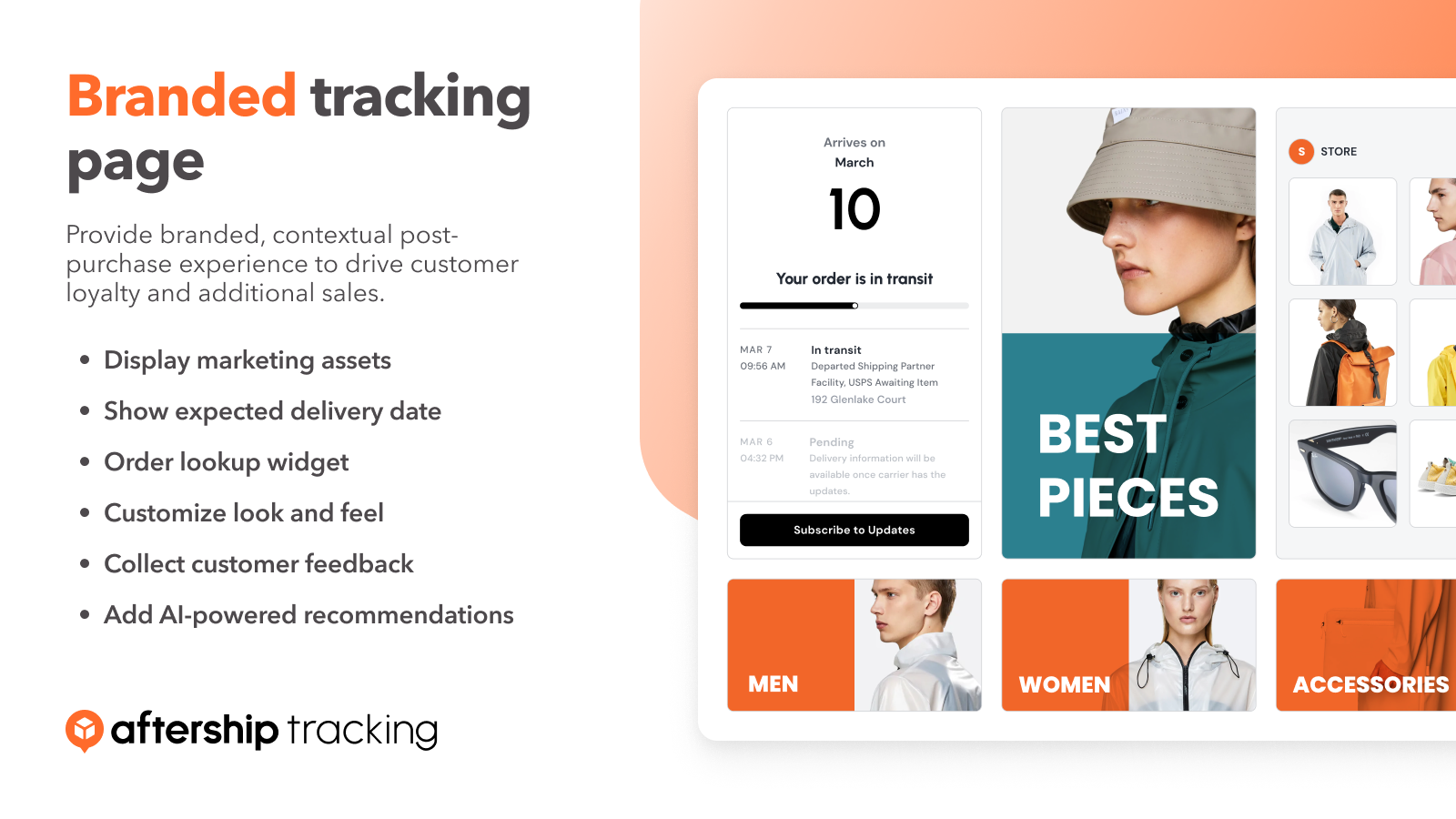 Tracking Page & Order Lookup
Add your logo, links, products, Instagram feed & more for an engaging experience that drives sales. User friendly, no coding required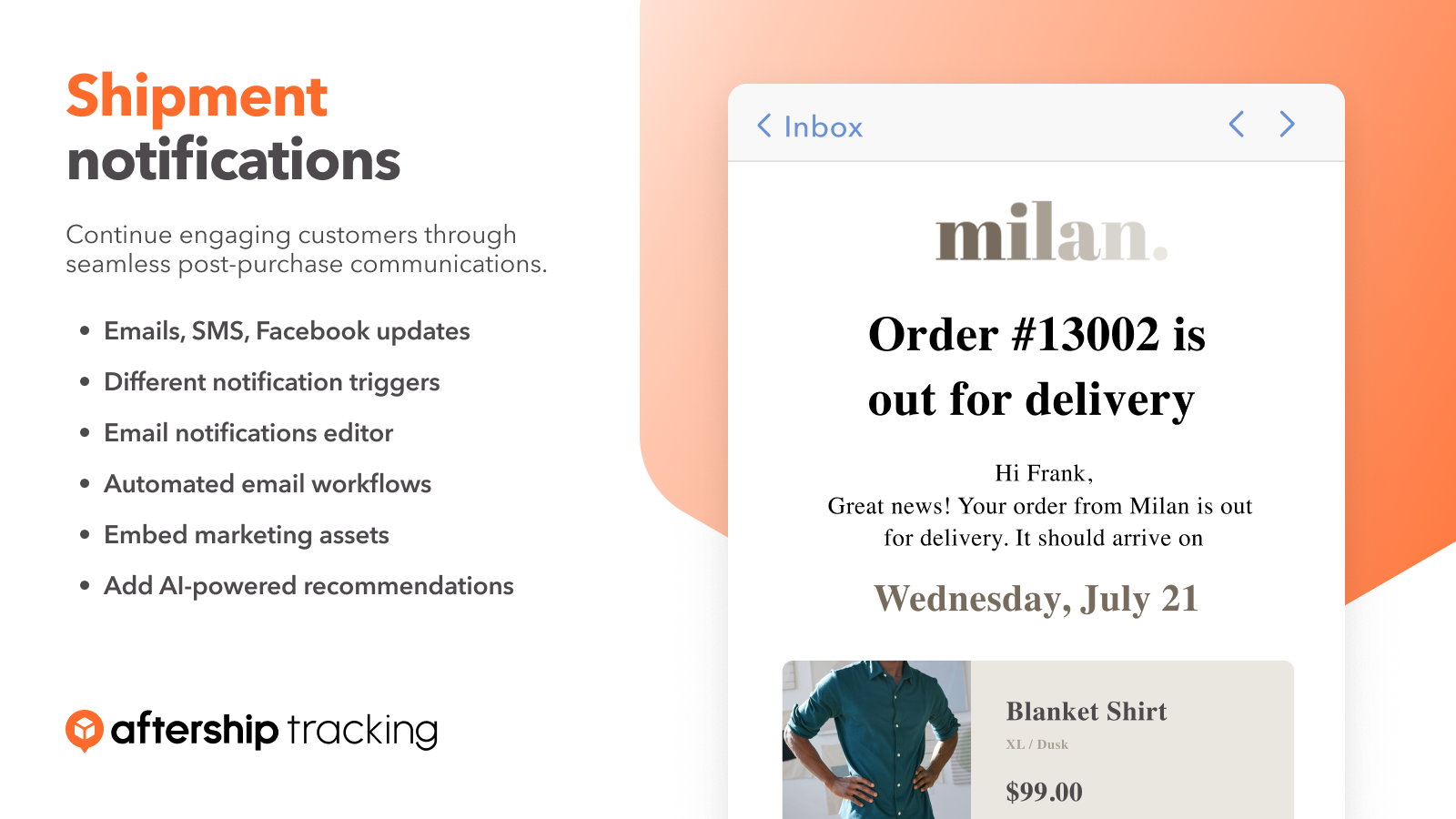 Boost Sales with Email & SMS
Select 7 different notification triggers. Work with a flexible drag-and-drop email editor. Drive engagement & sales with Klaviyo emails.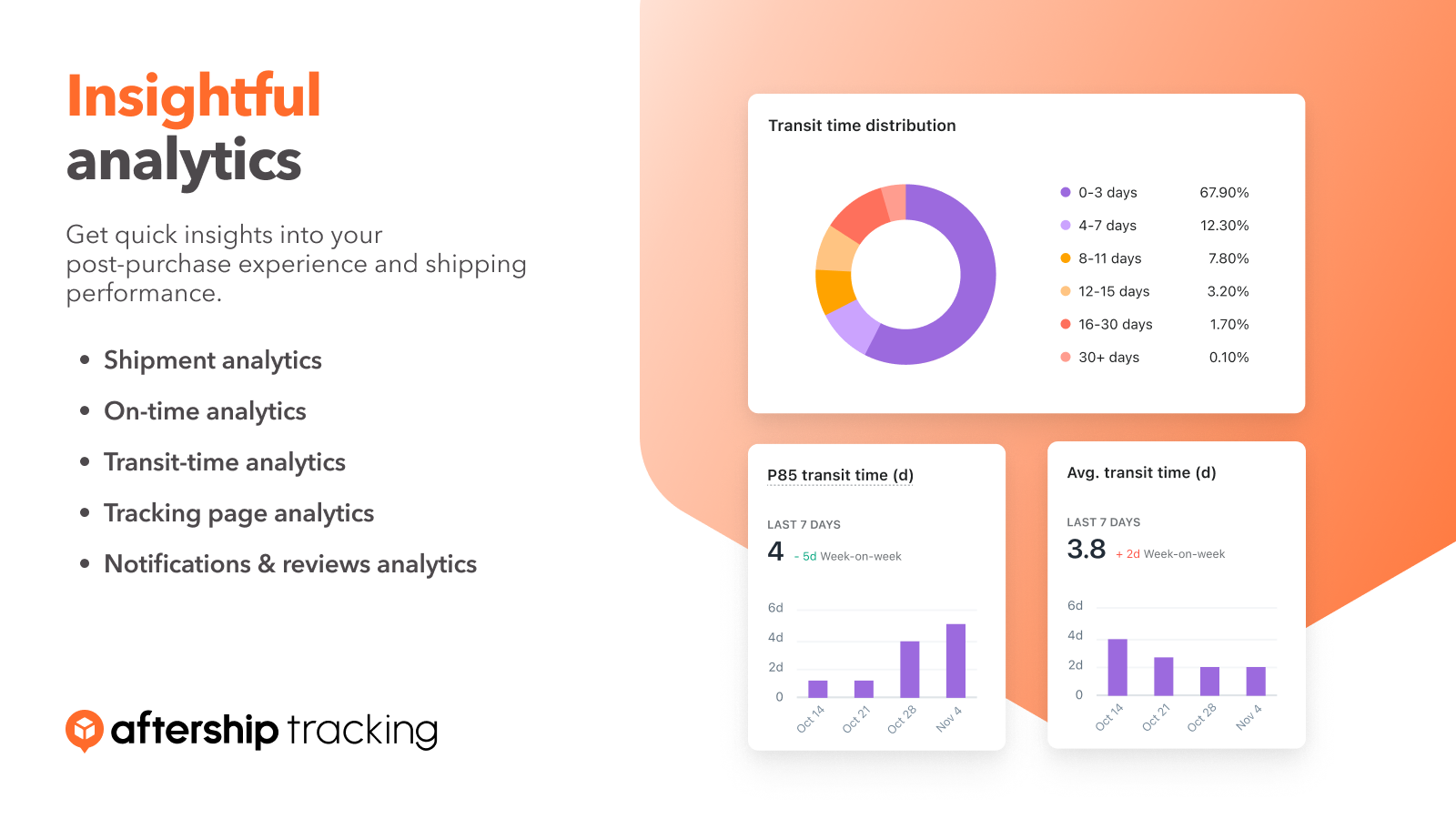 Boost On-time Delivery Rate!
Easily track all order statuses in one place. Find shipments easily by delivery status, carrier, customer email and other parameters.
How the extension works
Click Integration > AfterShip Tracking> Copy the webhook URL from Setting Up the AfterShip Tracking Webhook section
Enter that URL at webhook settings at AfterShip Tracking.
Turn on Any Updates at webhook settings.
Description
Klaviyo is a clever email automation tool that empowers users to send highly-personalized and targeted messages based on the buyer journey. AfterShip Tracking along with Klaviyo allows merchants to monitor their shipments from 700+ couriers, track their movement towards the customers, and automate the delivery progress communication.
Every time the status of the shipment changes in AfterShip Tracking, Klaviyo configures the delivery status and the tracking number to the customer profile, making it easy to trigger drip campaigns or follow-ups.
Klaviyo's predefined email templates are intelligence-driven that receive high open and click rates, thereby fostering better post-purchase engagement. Because Klaviyo is also integrated with eCommerce platforms like Shopify, Bigcommerce, and Magento, automated emails can be personalized and targeted based on exactly what someone bought.
Related topics