Loox
by AfterShip
Send and schedule product review requests based on the actual delivery date (provided by AfterShip Tracking) to drive quality traffic, sales, and profitability.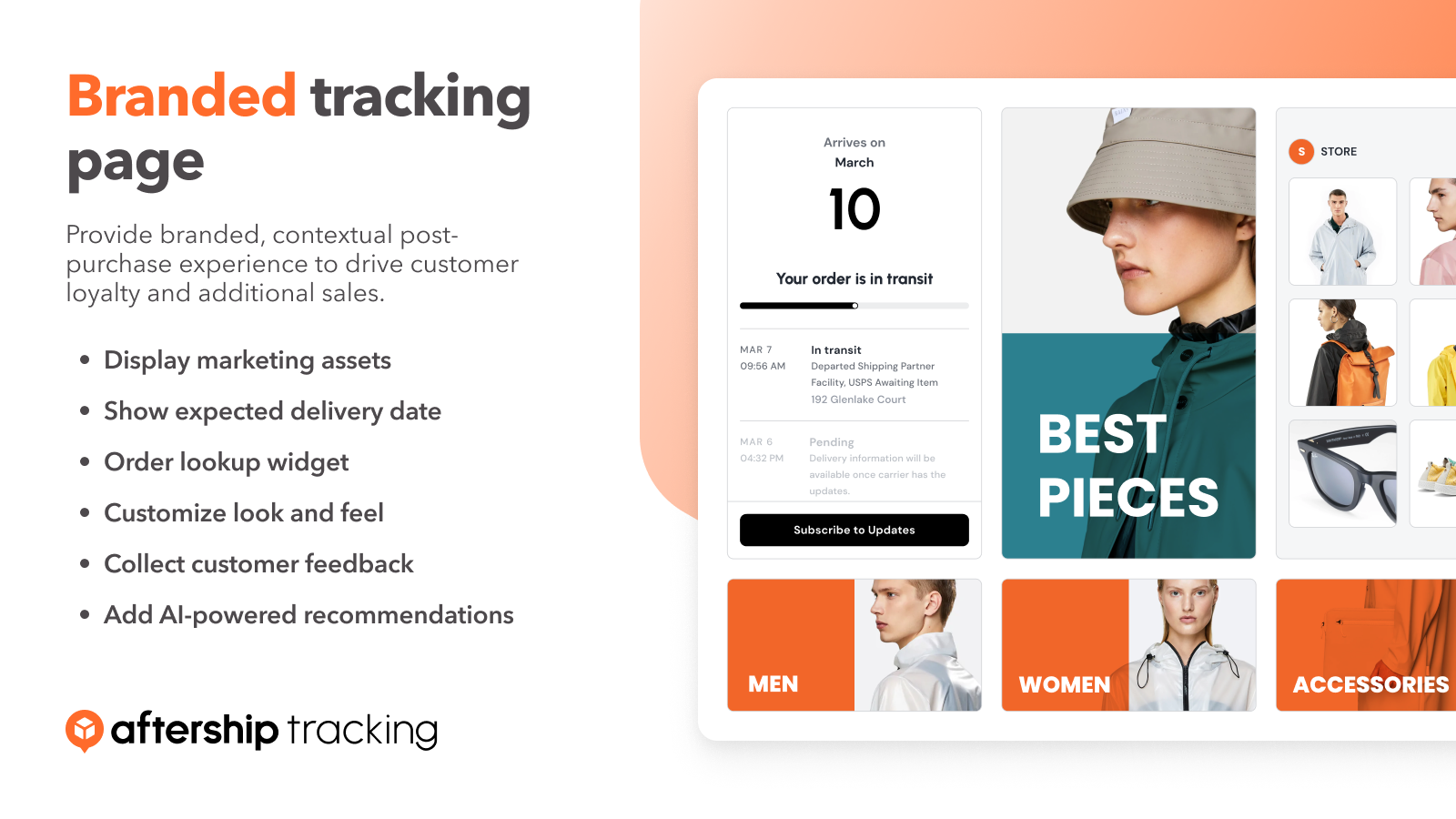 Tracking Page & Order Lookup
Add your logo, links, products, Instagram feed & more for an engaging experience that drives sales. User friendly, no coding required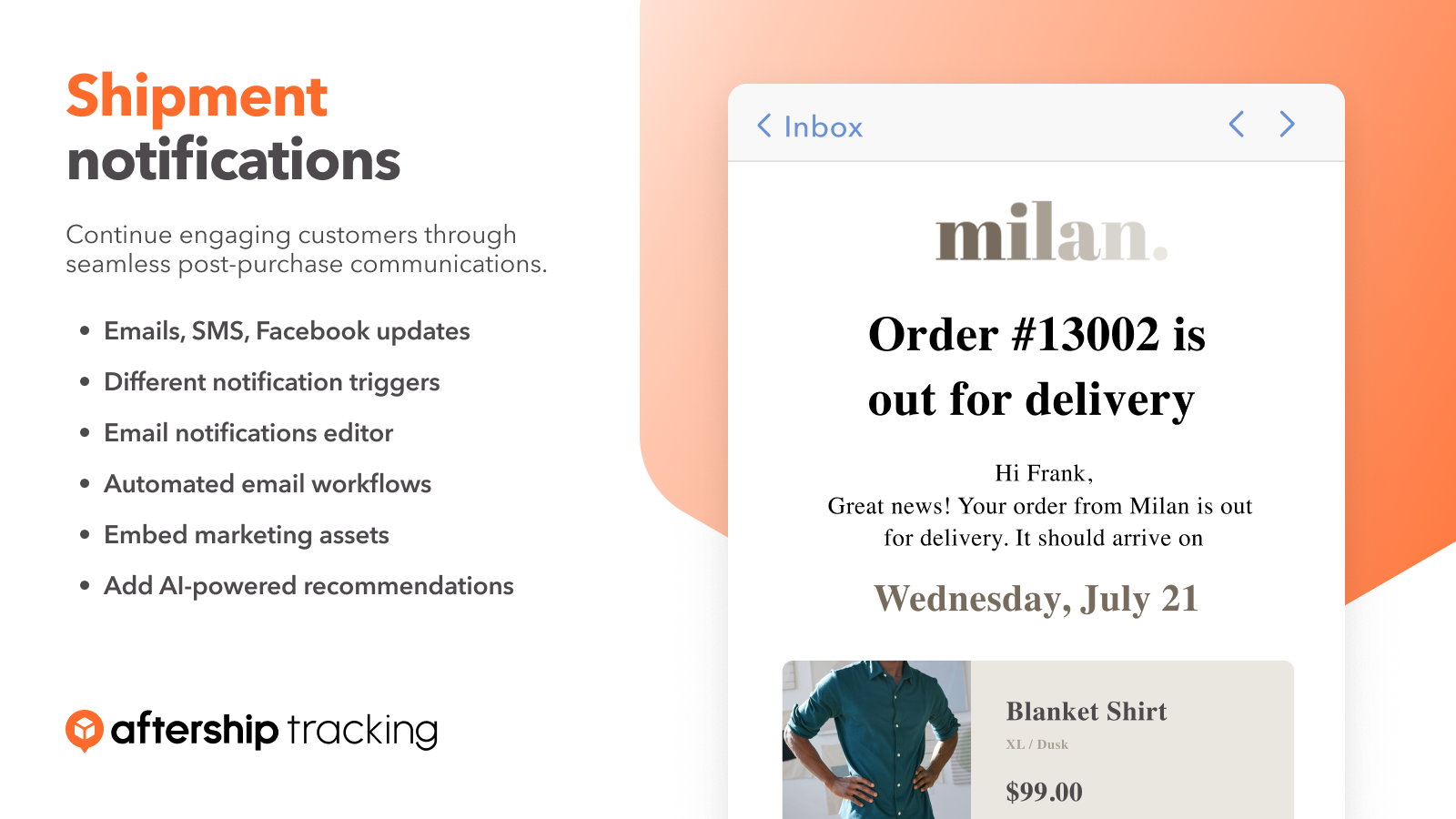 Boost Sales with Email & SMS
Select 7 different notification triggers. Work with a flexible drag-and-drop email editor. Drive engagement & sales with Klaviyo emails.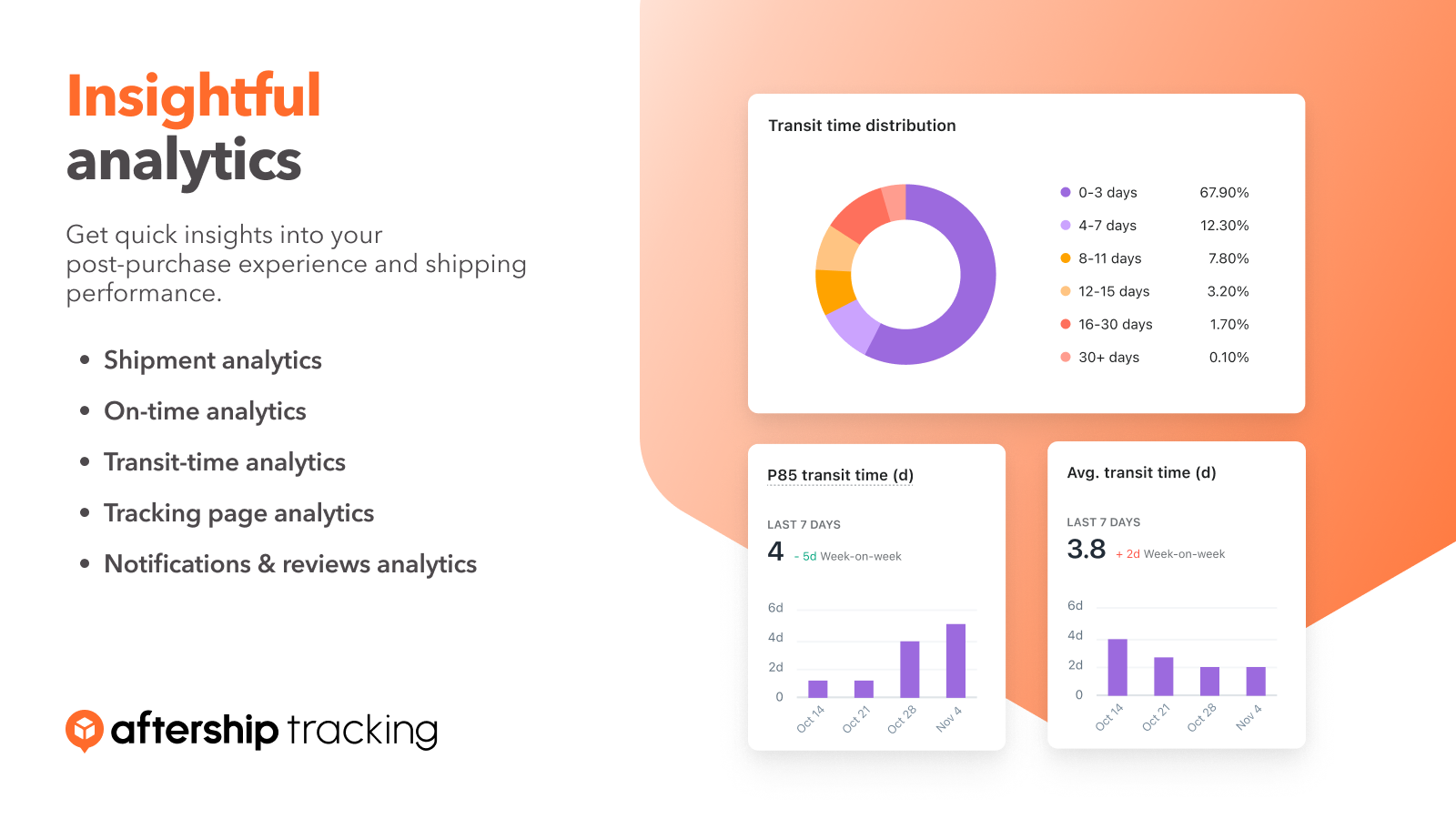 Boost On-time Delivery Rate!
Easily track all order statuses in one place. Find shipments easily by delivery status, carrier, customer email and other parameters.
How the extension works
Make sure you have an active Loox account
Go to the Integrations tab on your Loox admin and copy your AfterShip Tracking webhook link from the AfterShip Tracking section
Go to AfterShip Tracking's webhook settings page and paste the link in the Webhook URL field
Check the Delivered status checkbox and save your settings
Verify your integration using the Verify button
Edit your Email timing to schedule emails by selecting Delivery under the Email timing in Settings tab>Review request email
Description
Loox is a photo reviews app that merchants can integrate with their online store to collect tons of photo reviews for their website. Show the customers your brand is as amazing as you say with beautiful reviews galleries, social proof popups, and star ratings on the home page, collection page, and product pages with Loox.
AfterShip Tracking is a scalable tracking solution that tracks shipments and gives merchants insightful delivery updates and tracking data from over 700 couriers like UPS, USPS, FedEx, and DHL. Allow online merchants take advantage of customer perception of their brand with photos reviews and star ratings received in perfect timing based on the shipment delivery date to drive more sales and build trust.
Now's the time to give your customer lifetime value and business ROI a boost. What are you waiting for? Work AfterShip Tracking together with Loox to appropriately time your review generation campaigns to catch your customers' initial excitement after the product delivery. Show your website visitors what customers think of your product listings on your website to skyrocket your conversions.
Related Topics