OrderlyEmails
by AfterShip
Add AfterShip Tracking Track package button in Shopify shipping emails with OrderlyEmails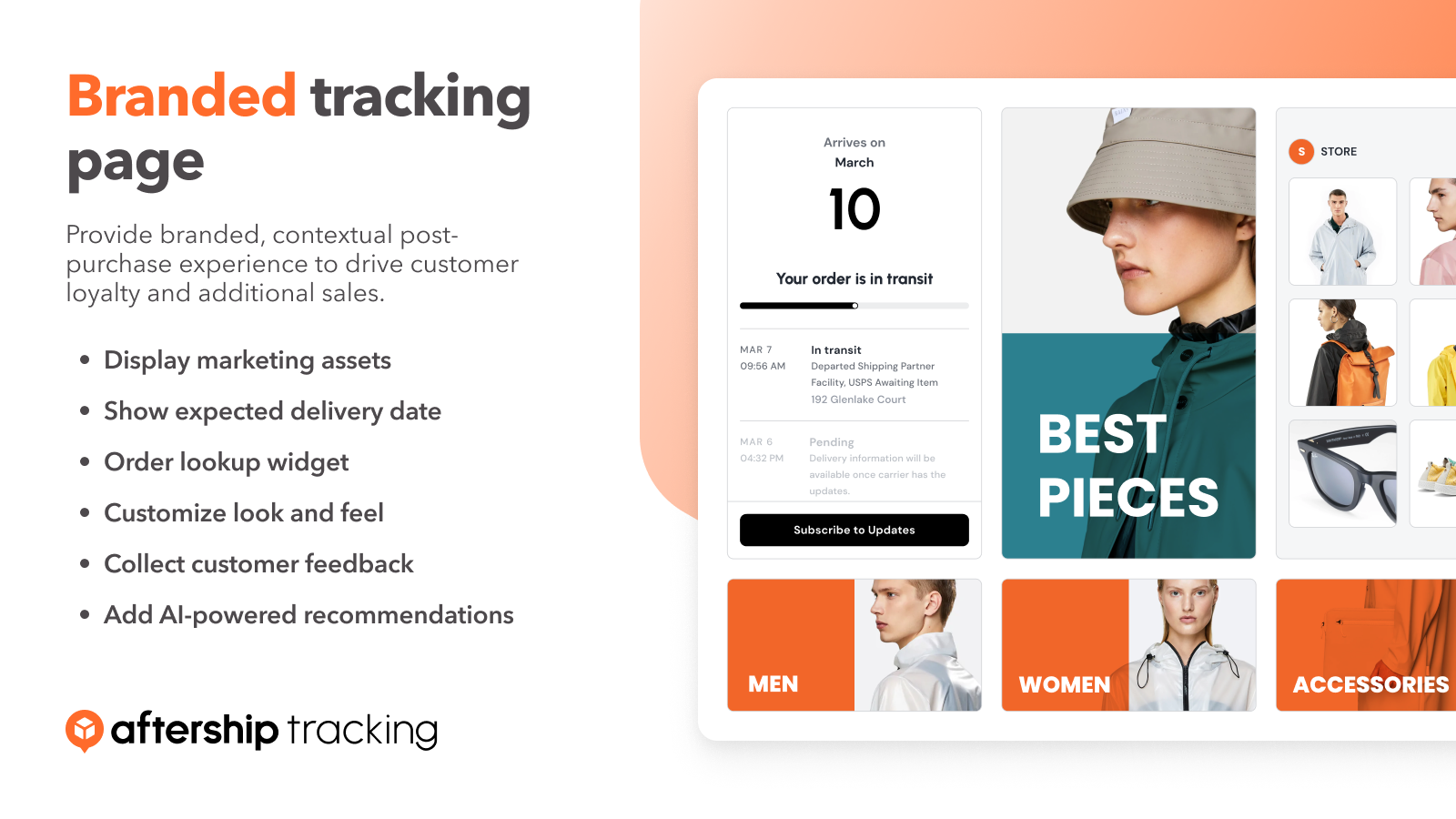 Tracking Page & Order Lookup
Add your logo, links, products, Instagram feed & more for an engaging experience that drives sales. User friendly, no coding required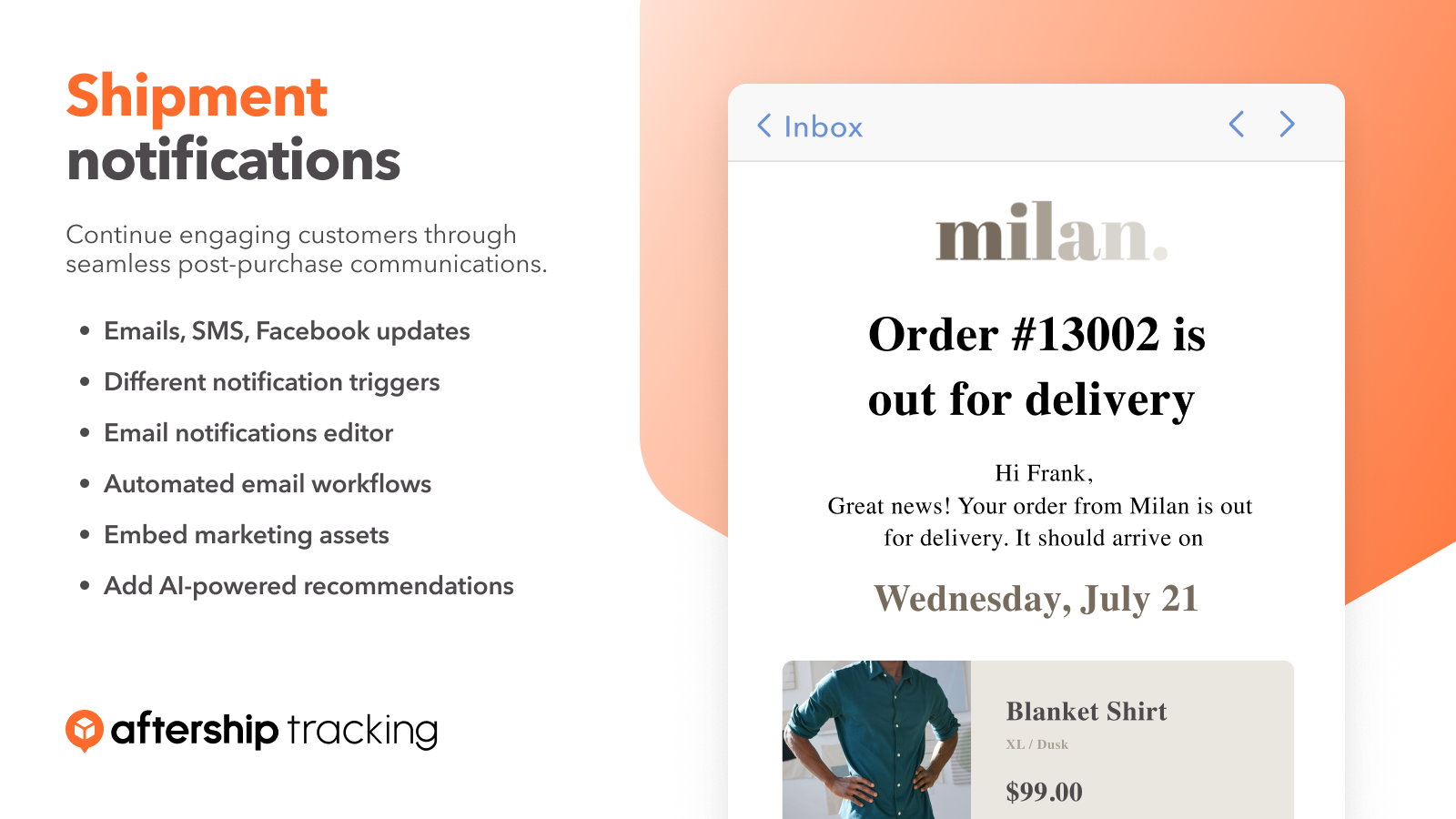 Boost Sales with Email & SMS
Select 7 different notification triggers. Work with a flexible drag-and-drop email editor. Drive engagement & sales with Klaviyo emails.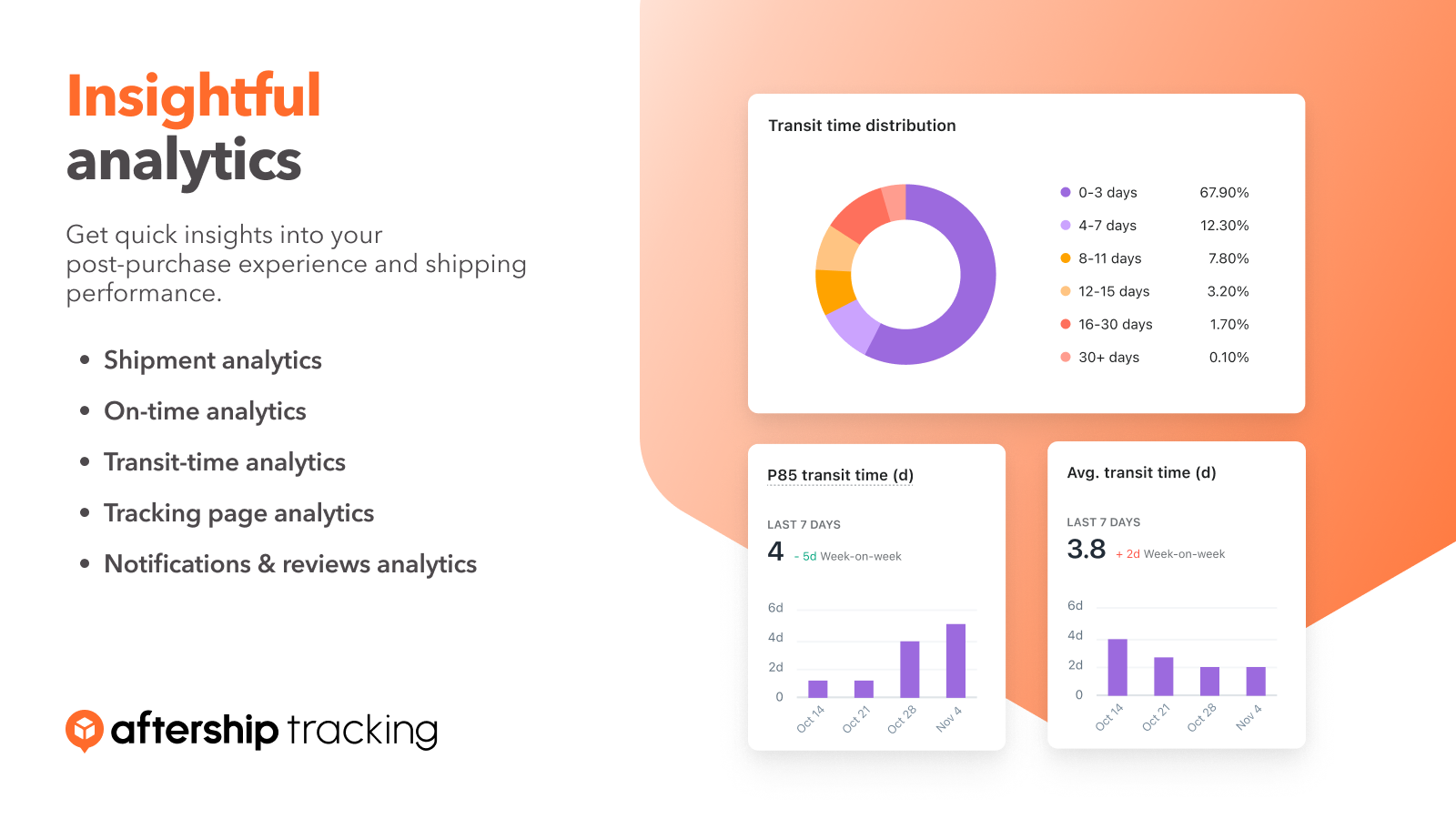 Boost On-time Delivery Rate!
Easily track all order statuses in one place. Find shipments easily by delivery status, carrier, customer email and other parameters.
How the extension works
Visit this page: https://orderlyemails.com/login
Enter your Shopify domain > click "Install"
Choose an email design > Select an order status template > Customize
Under the Sections list > Click on "Tracking button" > Links to "AfterShip Tracking"
or,
Description
OrderlyEmails is a Shopify design tool that allows online merchants to give a twist to Shopify standard shipping confirmation emails. Customers buy what looks good and your emails hold the potential to attract additional sales and revenue. OrderlyEmails gives you an upper hand to upgrade your mundane email notifications with stunning designs and impressive shipment tracking capabilities. How?
Track your Shopify orders with the AfterShip Tracking tracking link as track buttons in your shipping emails. Replace the standard track button default-set in Shopify emails with a custom "AfterShip Tracking" link or track page link to delight customers with a more personalized post-purchase experience. Redirect your customers to your website and create more upsell opportunities with multi-faceted email designs from OrderlyEmails. With each delivery checkpoint statuses notifications - Shipping confirmation, Shipping update, Shipment out for delivery, and Shipment delivered, increase your website views and visits with AfterShip Tracking branded tracking page link embedded in your emails.
Related Topics