PageFly
by AfterShip
Build beautiful, conversion-driven, and responsive webpages with PageFly with the power of AfterShip Tracking's one-click order tracking.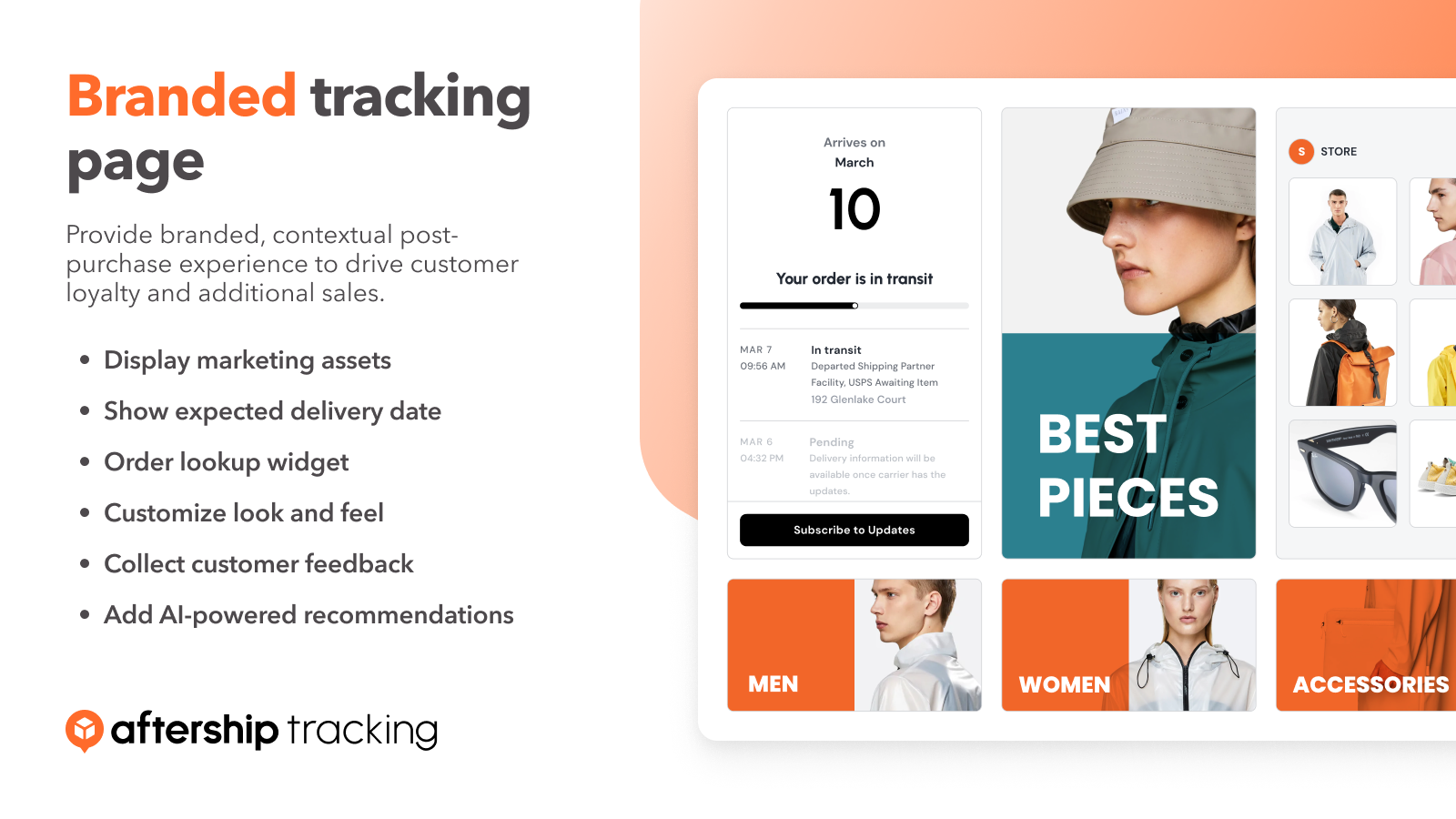 Tracking Page & Order Lookup
Add your logo, links, products, Instagram feed & more for an engaging experience that drives sales. User friendly, no coding required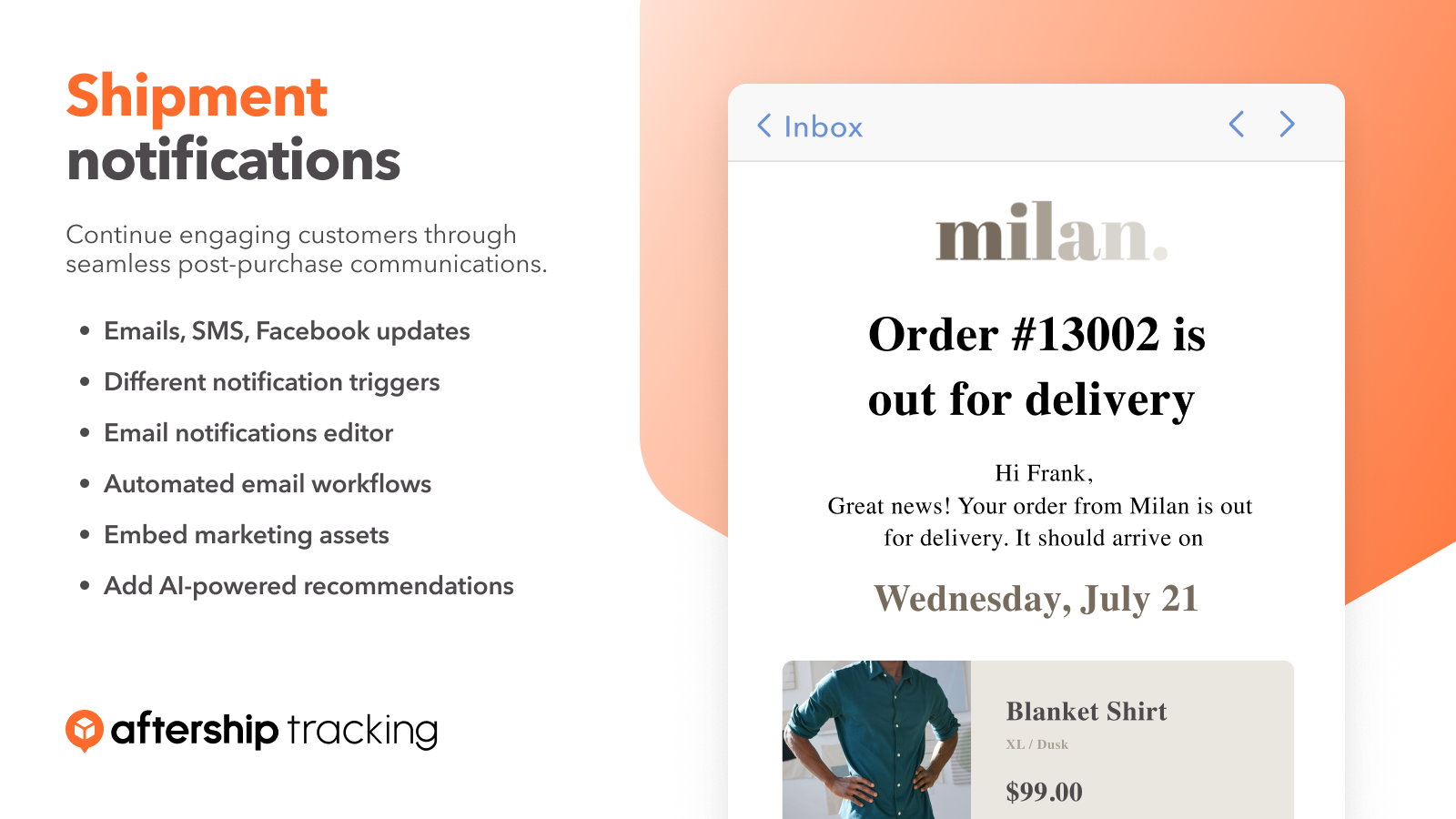 Boost Sales with Email & SMS
Select 7 different notification triggers. Work with a flexible drag-and-drop email editor. Drive engagement & sales with Klaviyo emails.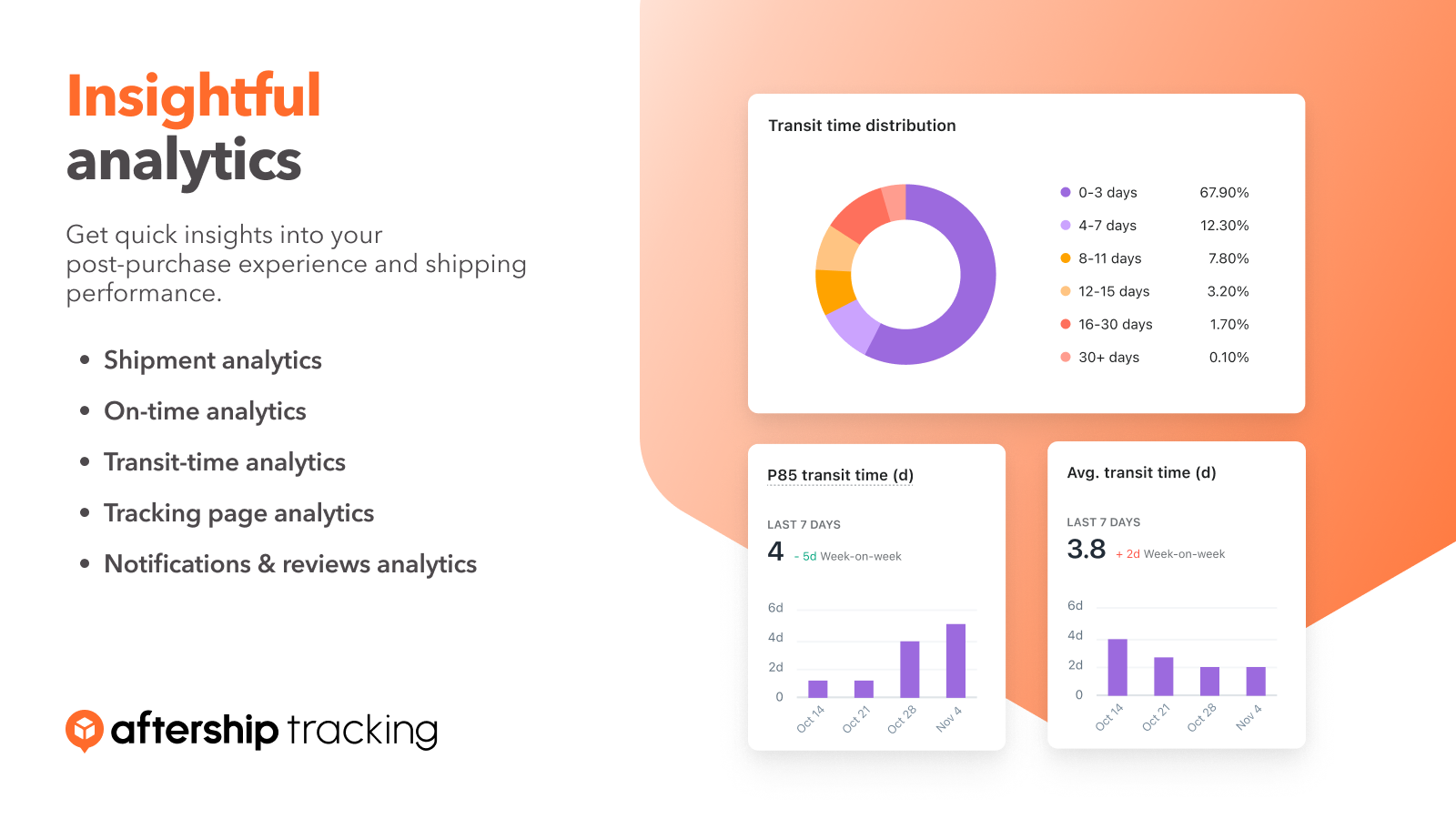 Boost On-time Delivery Rate!
Easily track all order statuses in one place. Find shipments easily by delivery status, carrier, customer email and other parameters.
How the extension works
Install AfterShip Tracking and PageFly for your online store.
Go to the PageFly page editor > In the Element Catalogue, click on the Add third-party elements > AfterShip Tracking Order Tracking
Drag and drop AfterShip Tracking Order Tracking to the page editor > Adjust the styling from the sidebar.
Choose a Lookup option > Edit Button Text > Add the Tracking Page URL (AfterShip Tracking branded tracking page or public tracking page).
Hit Publish and see the result on your live page.
Note: If the PageFly AfterShip Tracking Order Tracking widget doesn't work, follow the steps in this article and copy the code to the HTML element of your PageFly page editor.
Description
PageFly is an all-in-one webpage builder for Shopify users looking forward to enhancing the UX and UI for their online stores. With over 50+ elements, you can build pages from scratch or choose from over 70 website templates designed to drive conversions. A simple drag and drop functionality allows you to take full control over the structure and layout of your store pages and secure a seamless digital experience across mobile devices. On top of that, a wide range of conversion optimization tools like FOMO, social proof, and CTAs foster engagement with your customers at every step of the buyer's journey. No coding, no technical expertise, just pure page building.
PageFly's seamless integration with AfterShip Tracking allows merchants to not only give their customers a never before on-site experience but also a smooth post-experience experience. Embed the tracking capability of over 800+ into your PageFly webpages to let customers know the status of their orders without switching websites. AfterShip Tracking's order lookup widget is easy to add on PageFly pages. The users can change the button style, text, color, and size as per their preference. The customers can get a quick update of their order locations by simply entering the tracking number or order number and email or both.
Related Topics