ShipBob
by AfterShip
Import and track your ShipBob orders and get tracking updates from 900+ couriers like USPS, UPS, FedEx, DHL, TNT, Aramex, and more.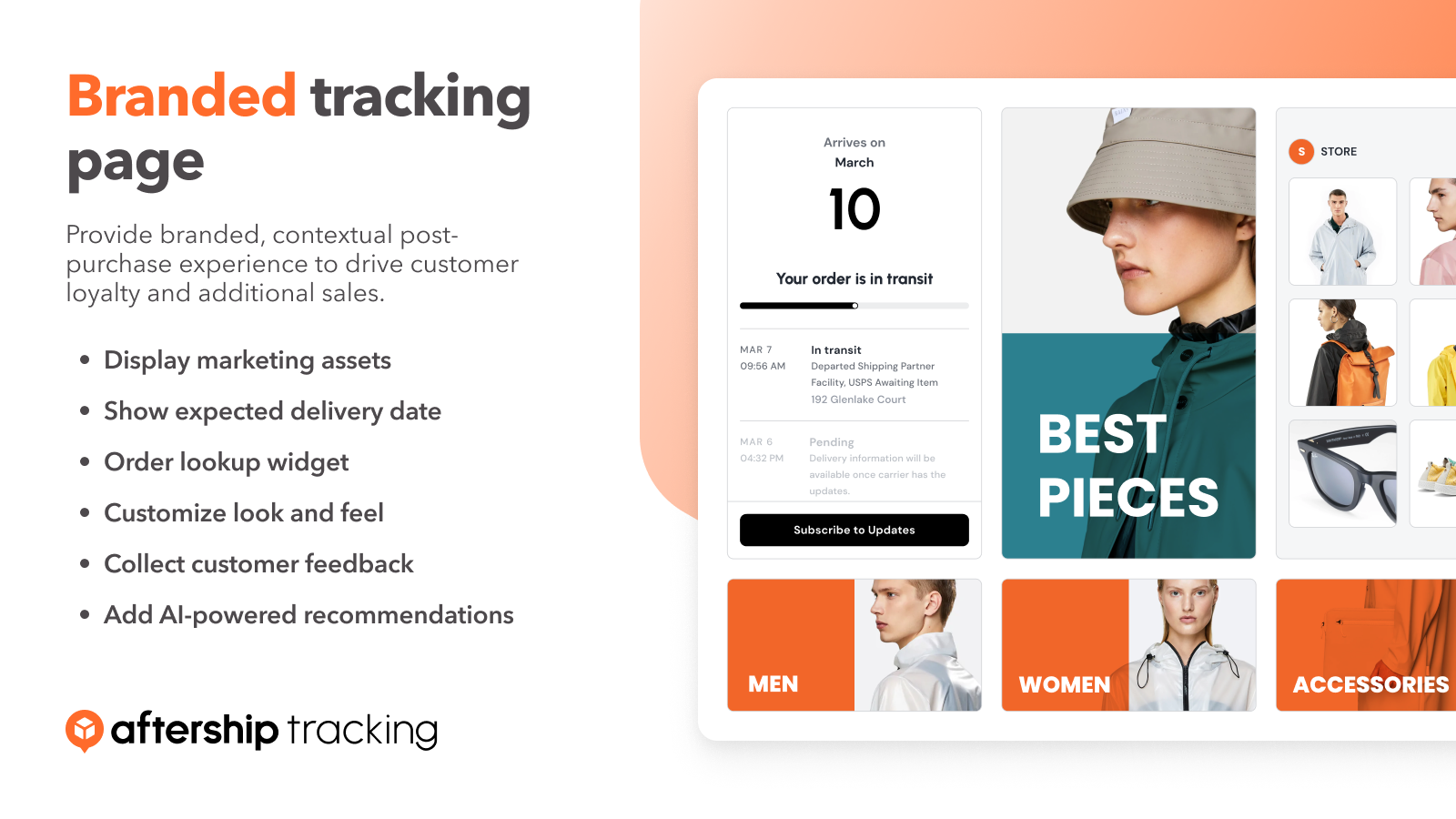 Tracking Page & Order Lookup
Add your logo, links, products, Instagram feed & more for an engaging experience that drives sales. User friendly, no coding required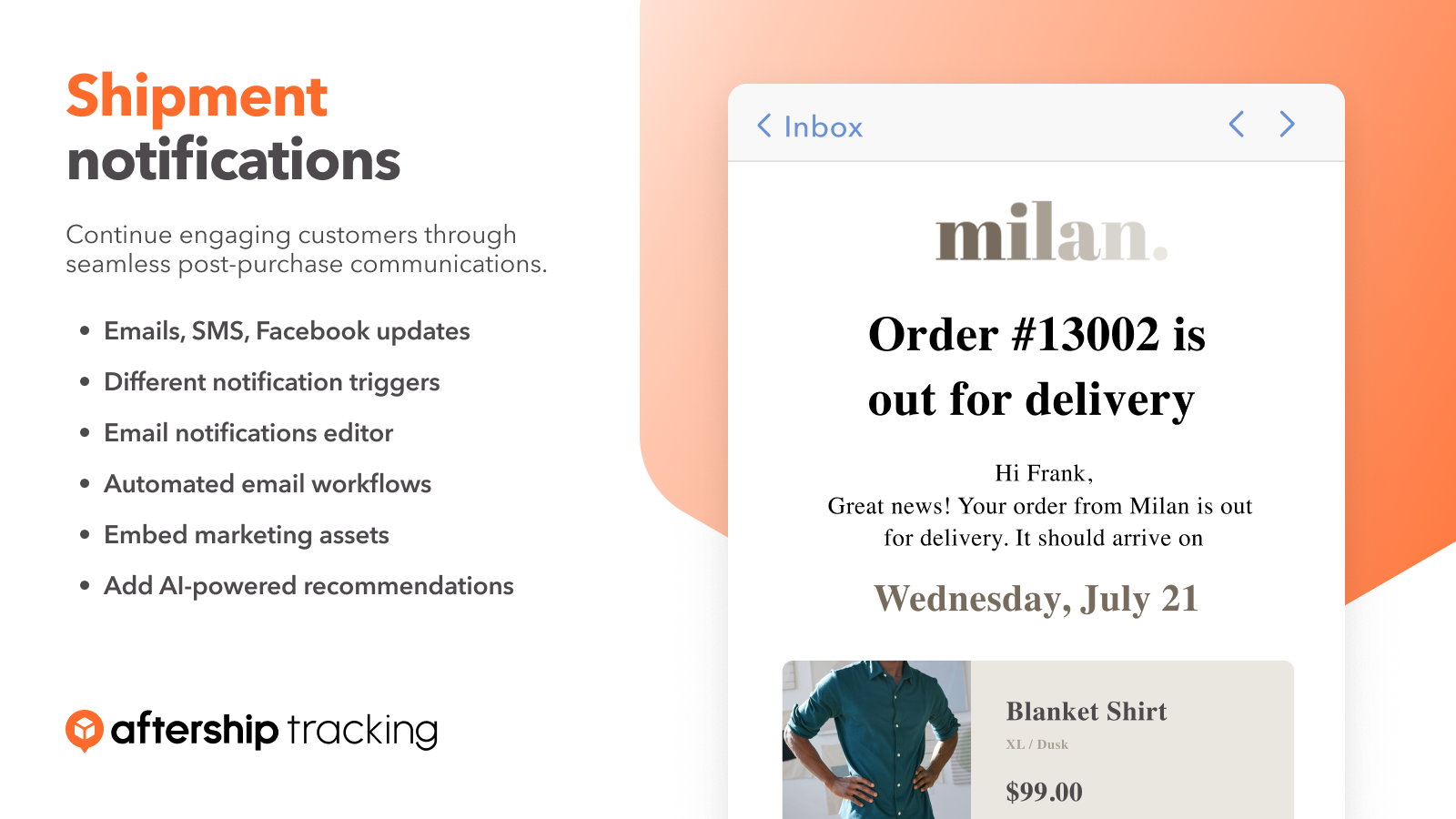 Boost Sales with Email & SMS
Select 7 different notification triggers. Work with a flexible drag-and-drop email editor. Drive engagement & sales with Klaviyo emails.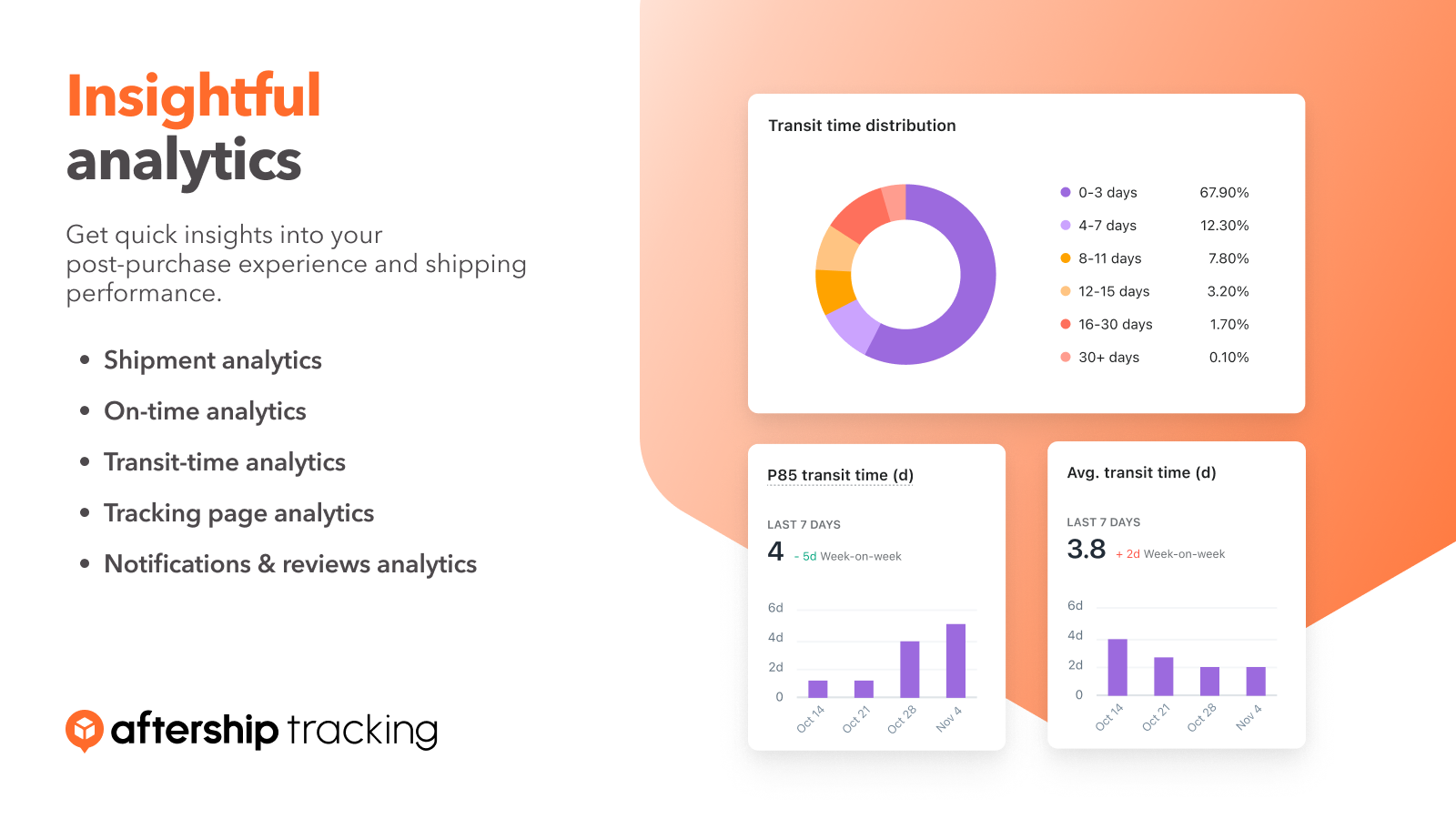 Boost On-time Delivery Rate!
Easily track all order statuses in one place. Find shipments easily by delivery status, carrier, customer email and other parameters.
ShipBob's simple and quick integration with AfterShip Tracking will help retailers not only manage store and eCommerce order fulfilment and give them and the customer care agents a centralized view of the order tracking data and customer order histories to offer an optimized in-store and post-purchase customer experience.