ShipHero
by AfterShip
Easily inspect and update inventory by creating RMAs in ShipHero the moment a return is initiated.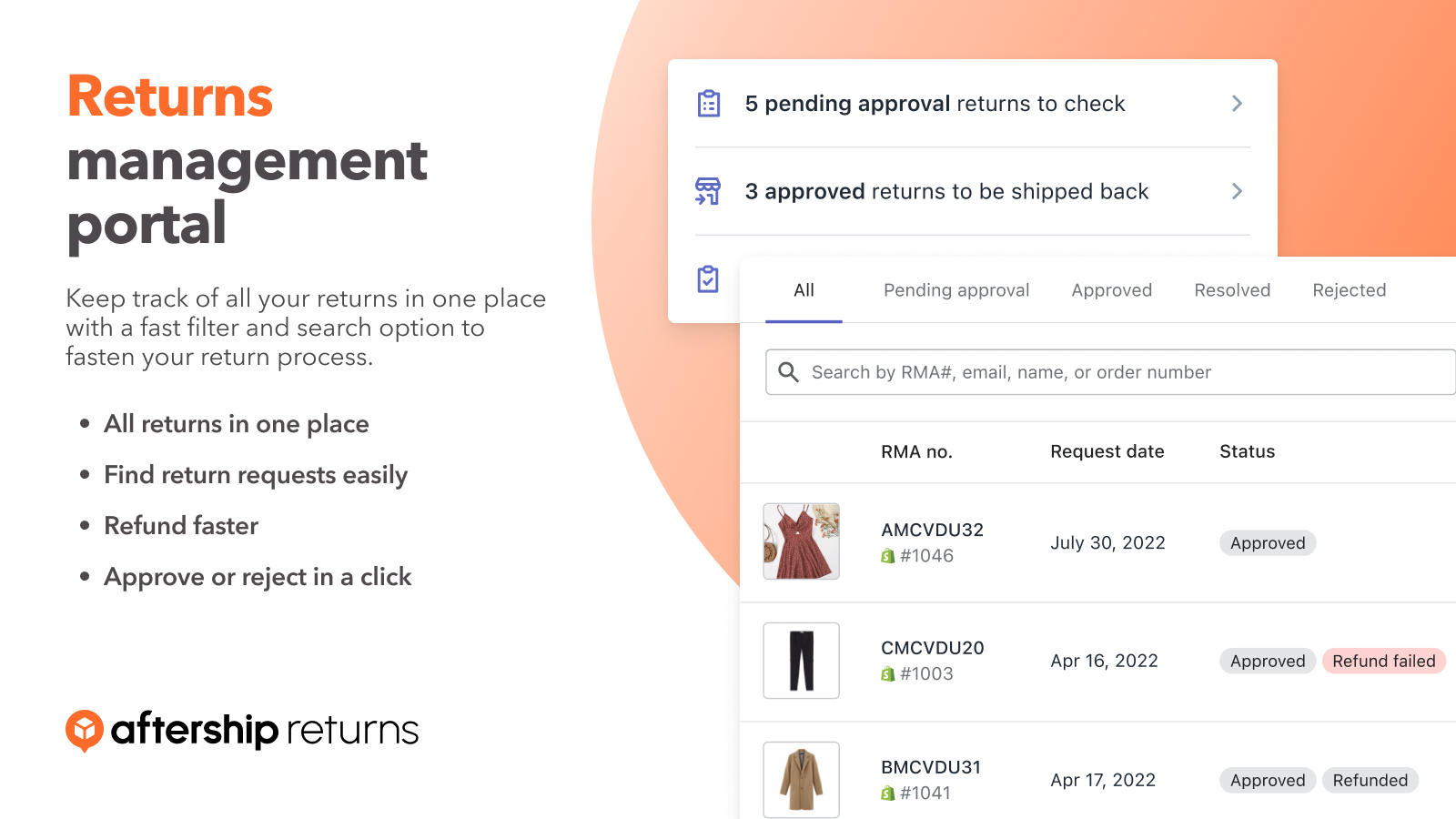 Automate Returns & Exchanges
Allow customers to return or exchange products via a branded returns portal. Expedite return shipping with 12+ couriers like UPS & USPS.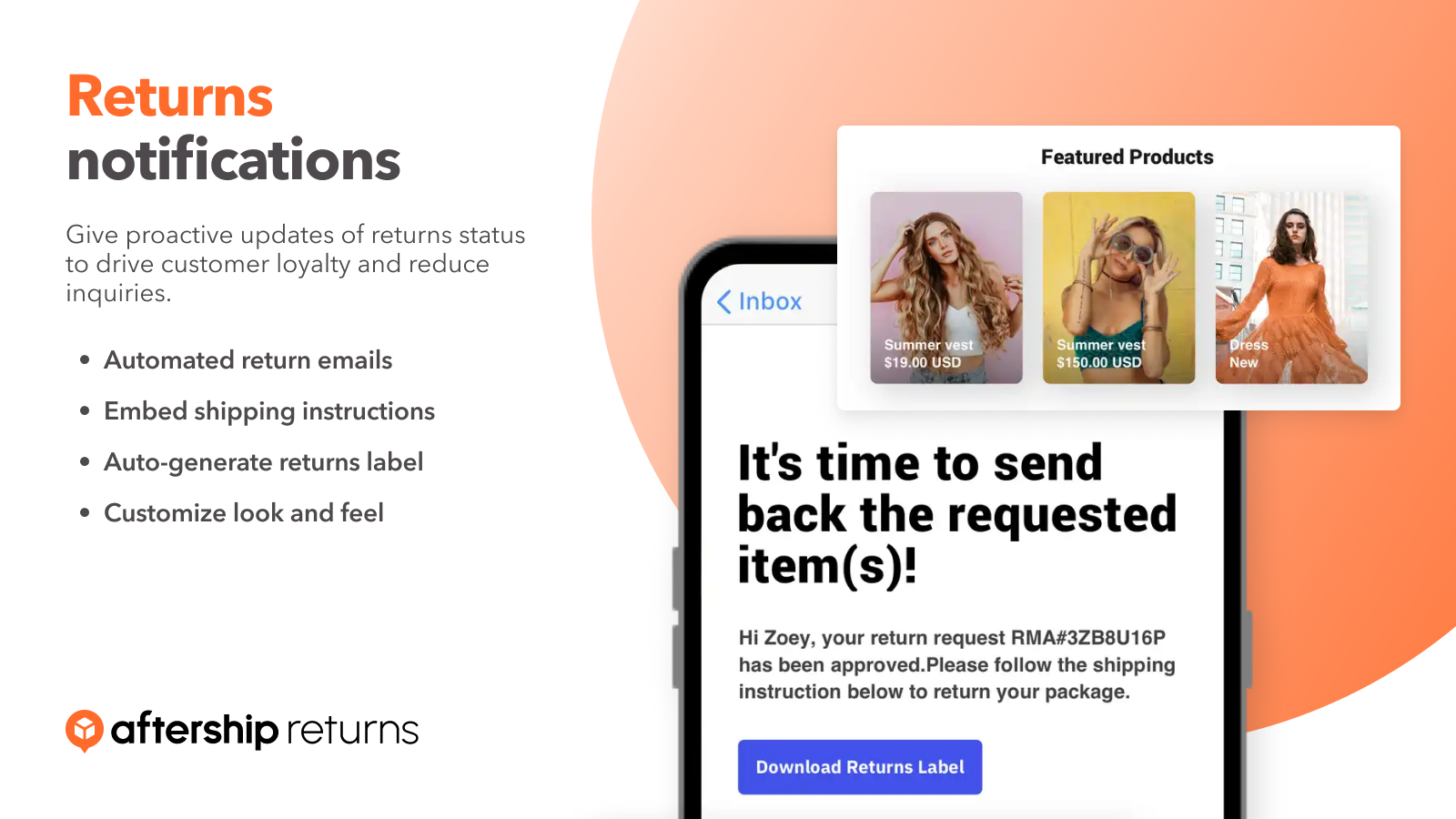 Send Proactive Return Updates
Reduce customer inquiries and anxiety with timely return and refund status notifications via email. Boost trust & encourage repeat sales.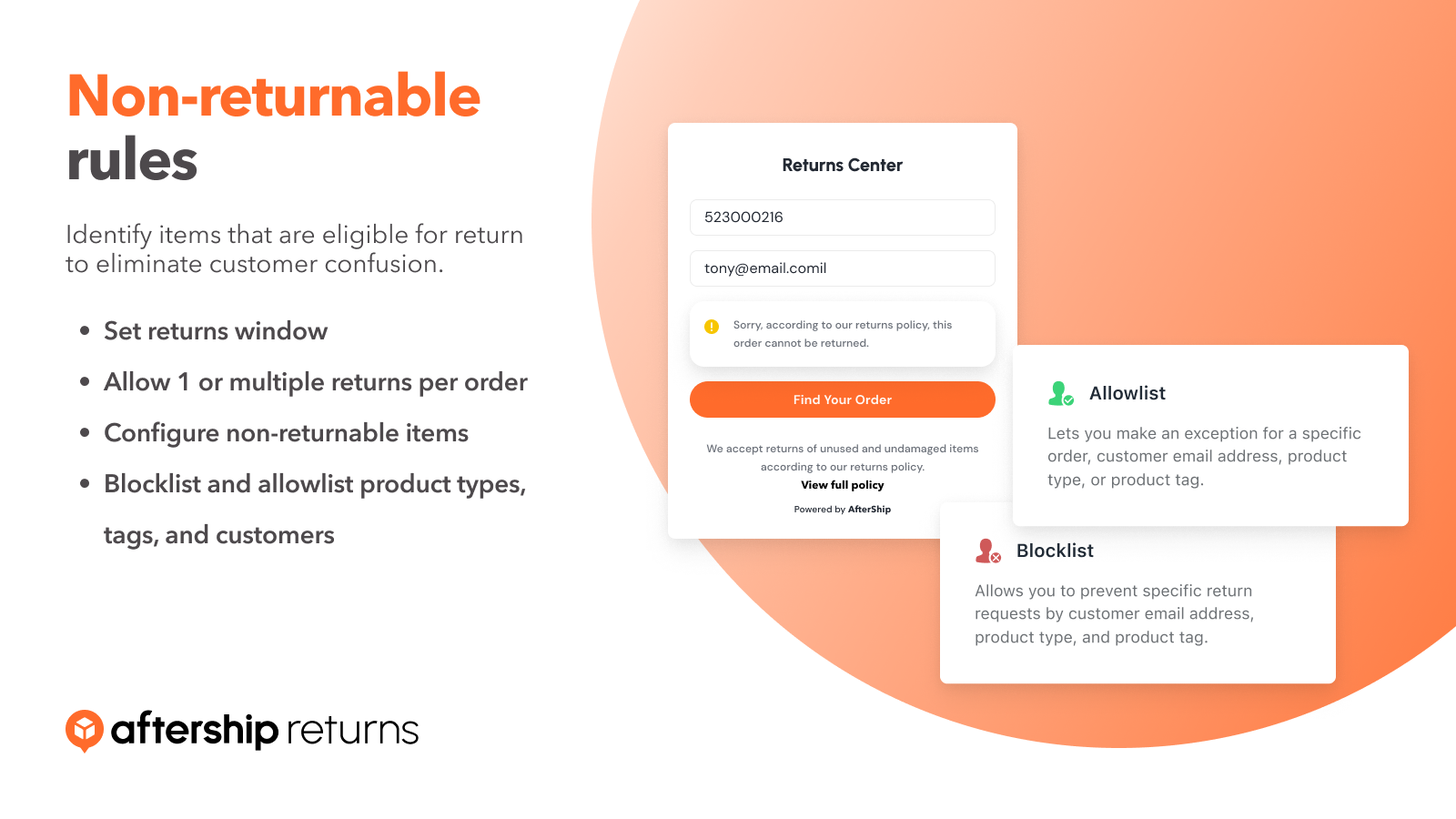 Return Labels & Flexible Rules
Set smart return rules to recapture revenue and save costs. Generate discounted USPS prepaid return labels with Postmen shipper accounts.
The AfterShip Returns integration with ShipHero allows you to automatically create RMAs within ShipHero each time a return is initiated.

Why AfterShip Returns + ShipHero?
Don't waste any more time manually creating returns in ShipHero. The AfterShip and ShipHero integration gives your team access to important RMA information to easily inspect and update inventory without manual work.
With AfterShip Returns and ShipHero working together, you can:
Minimize manual work
Improve accuracy & reduce errors
Process, restock & resell returned products faster