SHOPLAZZA
by AfterShip
Automate the return process for your Shoplazza store with an online returns portal. Allow customers to submit the return requests without contacting the merchants directly.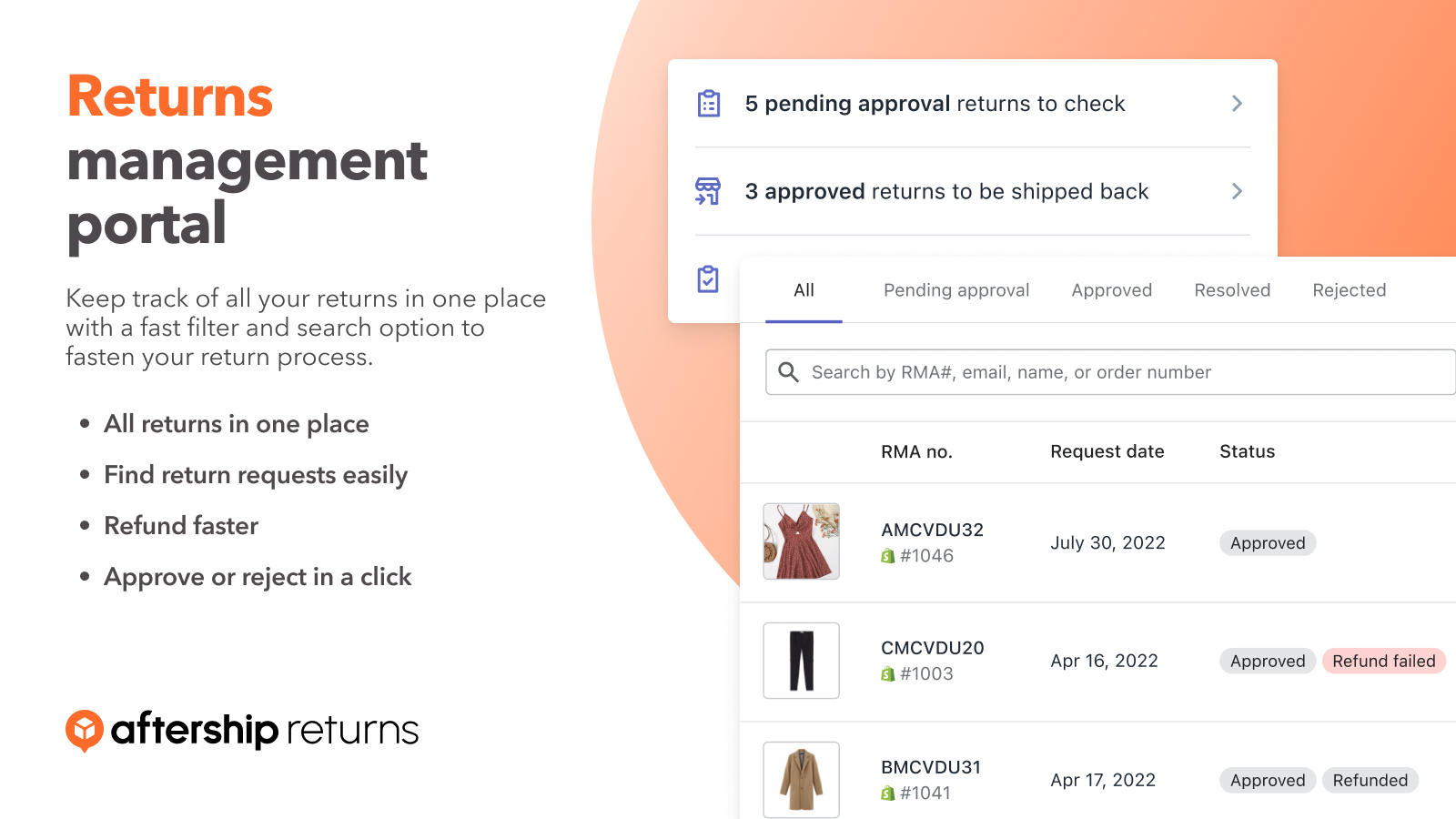 Automate Returns & Exchanges
Allow customers to return or exchange products via a branded returns portal. Expedite return shipping with 12+ couriers like UPS & USPS.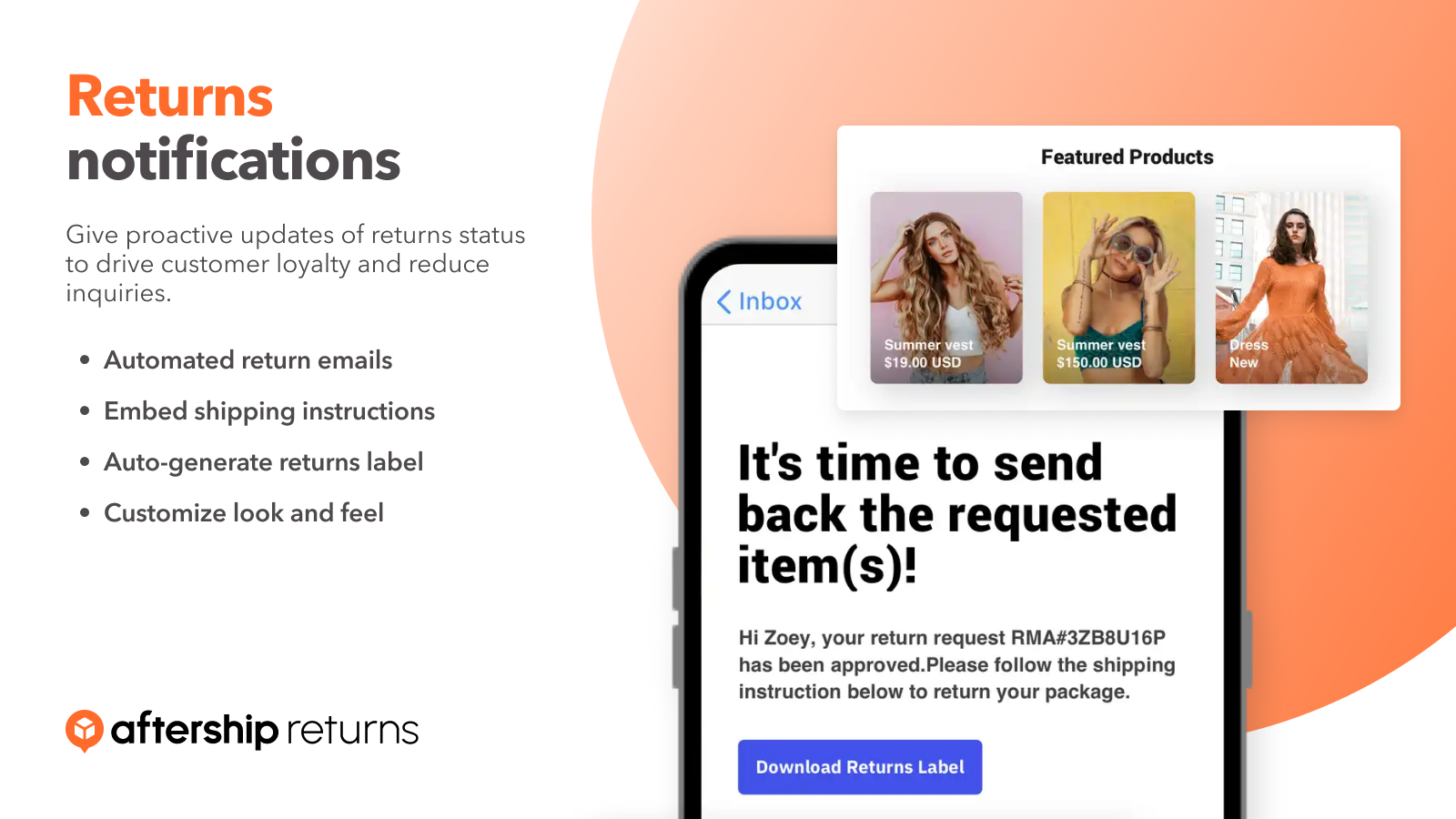 Send Proactive Return Updates
Reduce customer inquiries and anxiety with timely return and refund status notifications via email. Boost trust & encourage repeat sales.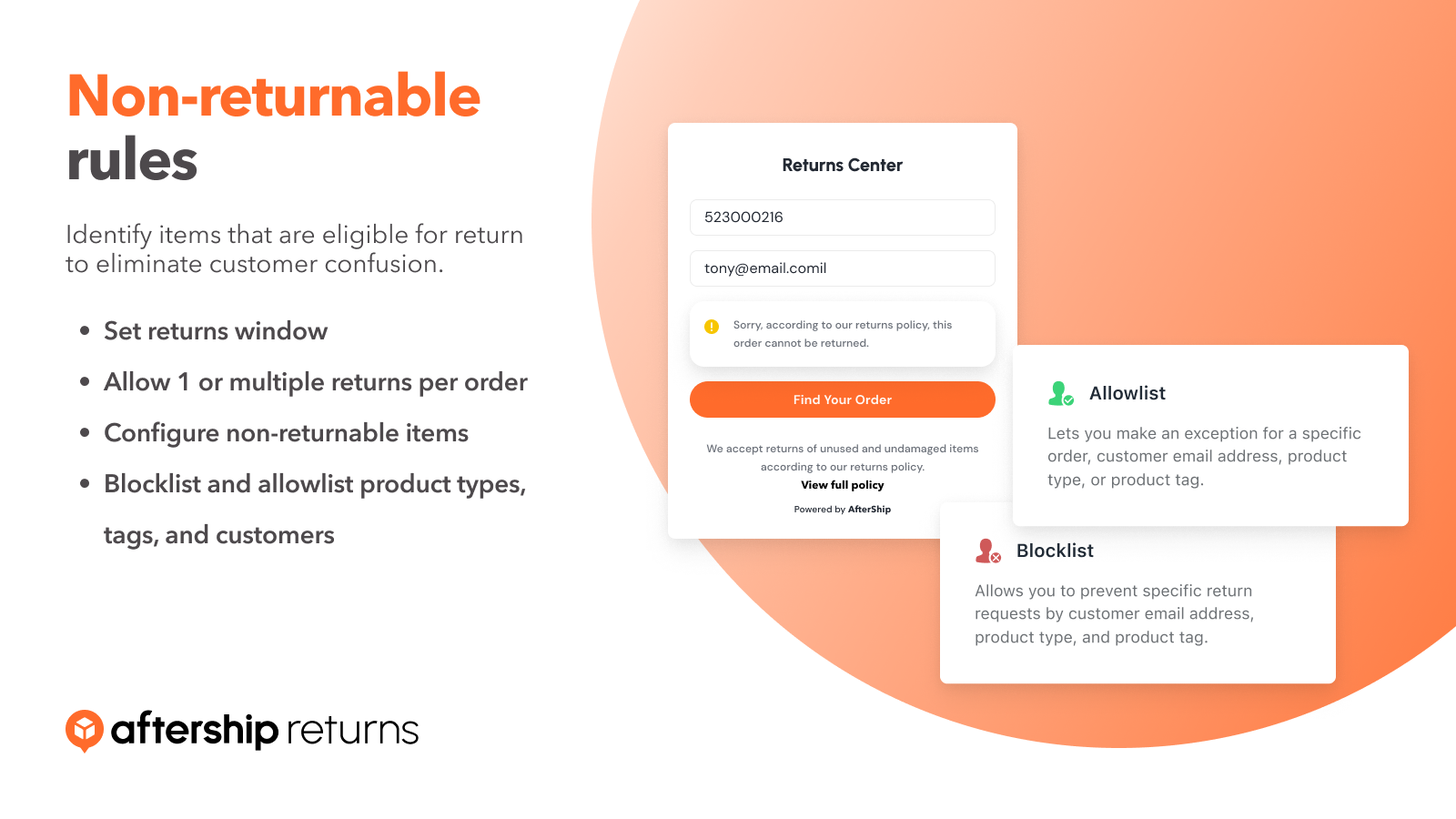 Return Labels & Flexible Rules
Set smart return rules to recapture revenue and save costs. Generate discounted USPS prepaid return labels with Postmen shipper accounts.
How the extension works
Sign up for the AfterShip account.
Go to the Apps section and add Shoplazza Connector.
Login to your Shoplazza store, click > Application market > ReturnsCenter > Authorize and use ReturnsCenter.
Your customers can find their Shoplazza orders in your return page.
Description
Shoplazza is an all-in-one platform for online merchants to design, market, and manage their online stores in one place. The platform gives eCommerce store owners complete control over their websites, empowering online stores to go global, achieving exponential growth in cross-border sales. Shoplazza's seamless integration with AfterShip allows B2C store owners to keep a tab on their online orders from the moment they are placed till they reach their destination.
All the Shoplazza orders will be auto-imported to our shipment visibility dashboard to monitor the current status of 50 shipments at a time (Free Plan) and will be matched with the correct couriers based on your settings. Once imported, the order will be tracked automatically. Configure automated shipment notifications to be sent to your customers once the order is in transit and info received by the courier. To activate shipment updates for all the 7 key delivery statuses you can opt for our Paid Plan. To engage customers after sales and drive additional revenue, immerse them further by directing them to your branded tracking page where they can keep track of the progress of their shipments by entering the order or tracking number. Monitor how well your marketing and engagement campaigns are performing with insightful analytics and reporting.
To have a more nuanced post-purchase experience for your customers post-sales and accommodate the growing needs of your eCommerce store, we have scalable plans to suit your needs. On top of email marketing, send automated transactional SMS notifications to your customers (additional charges) for all the shipment statuses - info received, in transit, out for delivery, available for pickup, delivered, exception, and failed attempt. Customize your branding tracking page with your store logo, styling, marketing assets, Instagram feed, product recommendations, and a custom domain link to improve brand recognition and awareness.
Related topics