Shopware
by AfterShip
Connect your Shopware 6 store to AfterShip Tracking to track shipments and notify customers about the order status.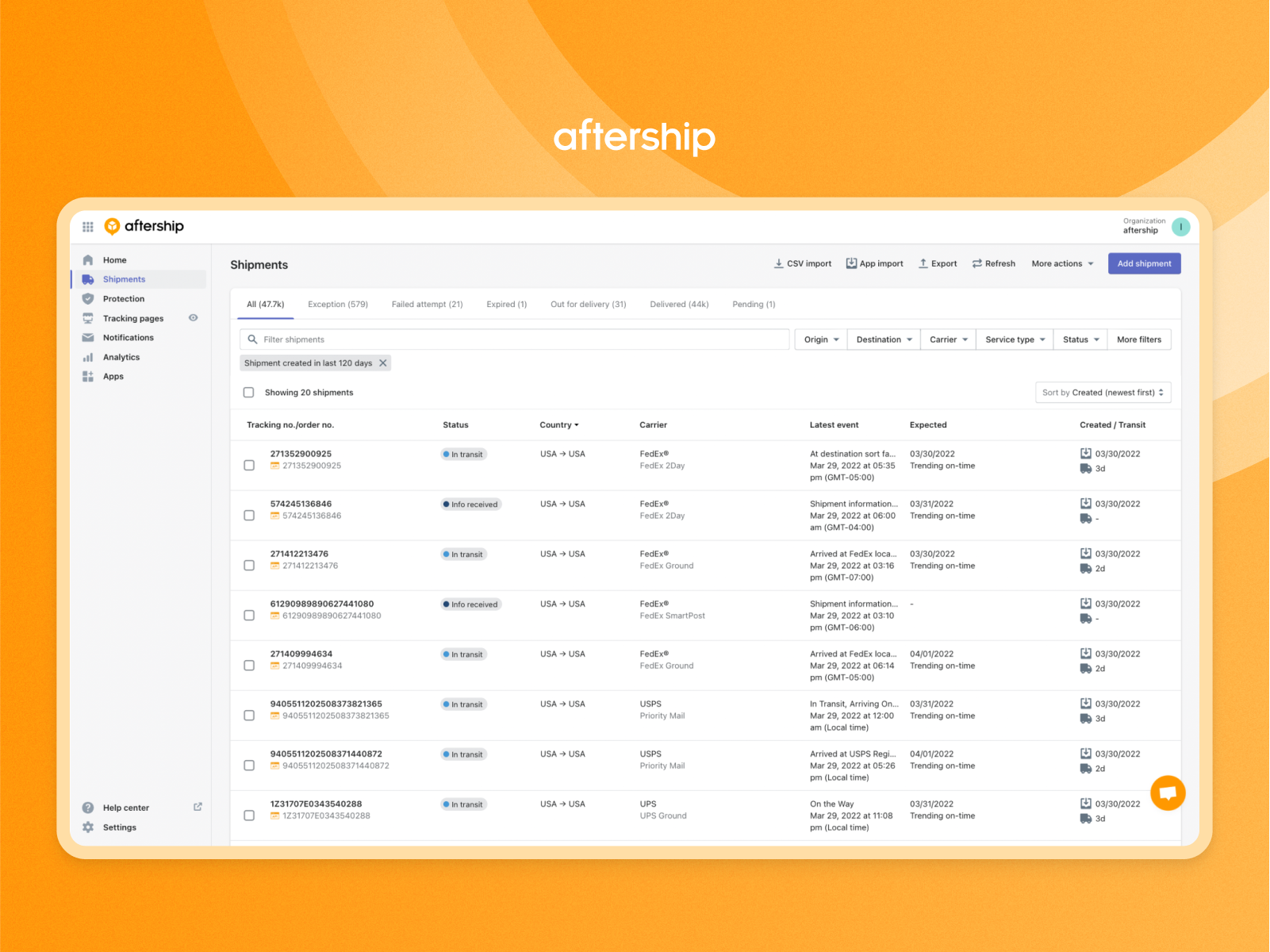 Unified shipment data
Import and track your online orders across 980+ carriers. Monitor if orders are moving towards the destination as planned at a glance.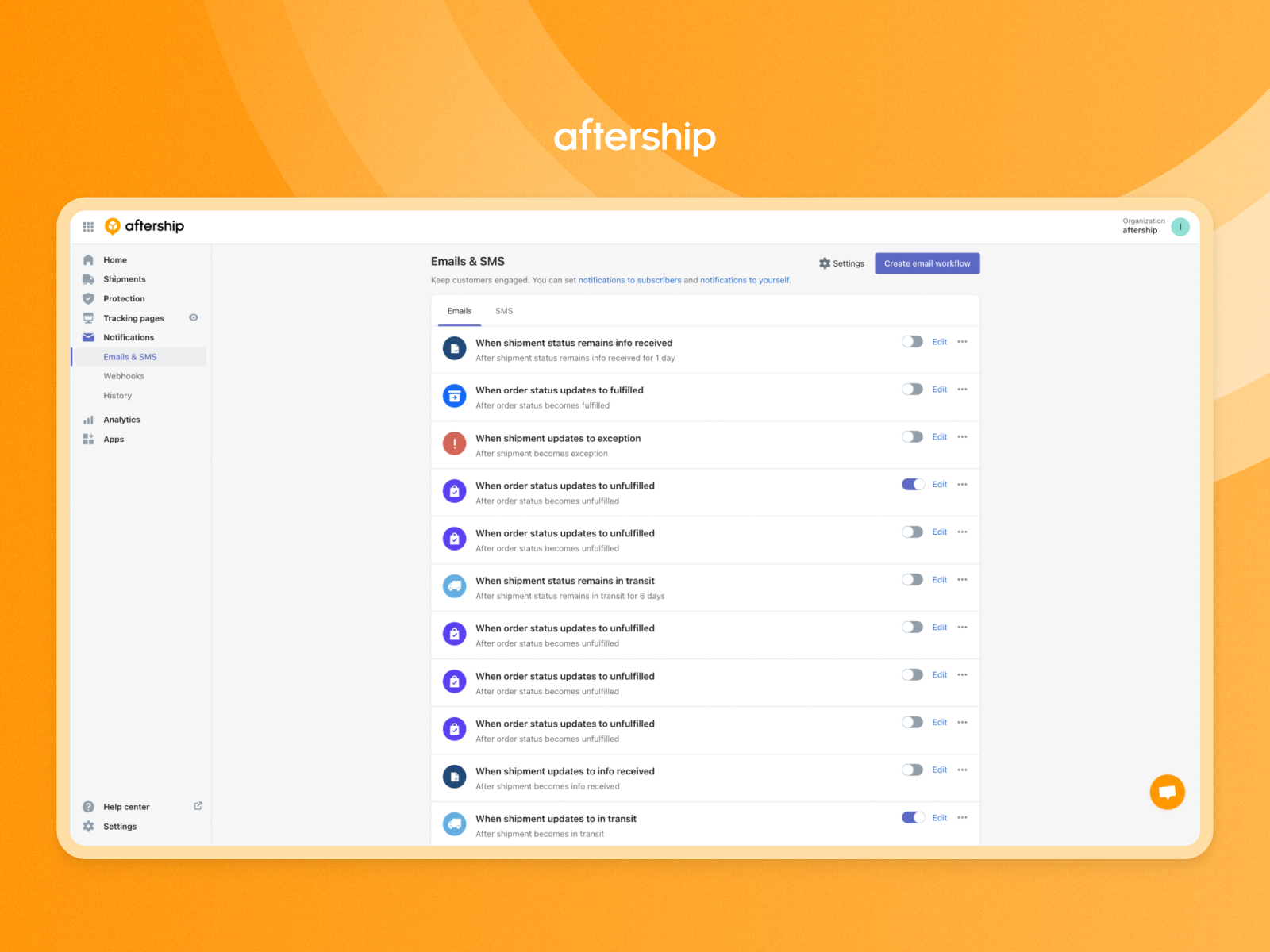 Branded delivery notifications
Give customers peace of mind. Send checkpoint-specific delivery updates across multiple channels, whether a shipment is delivered or delayed​...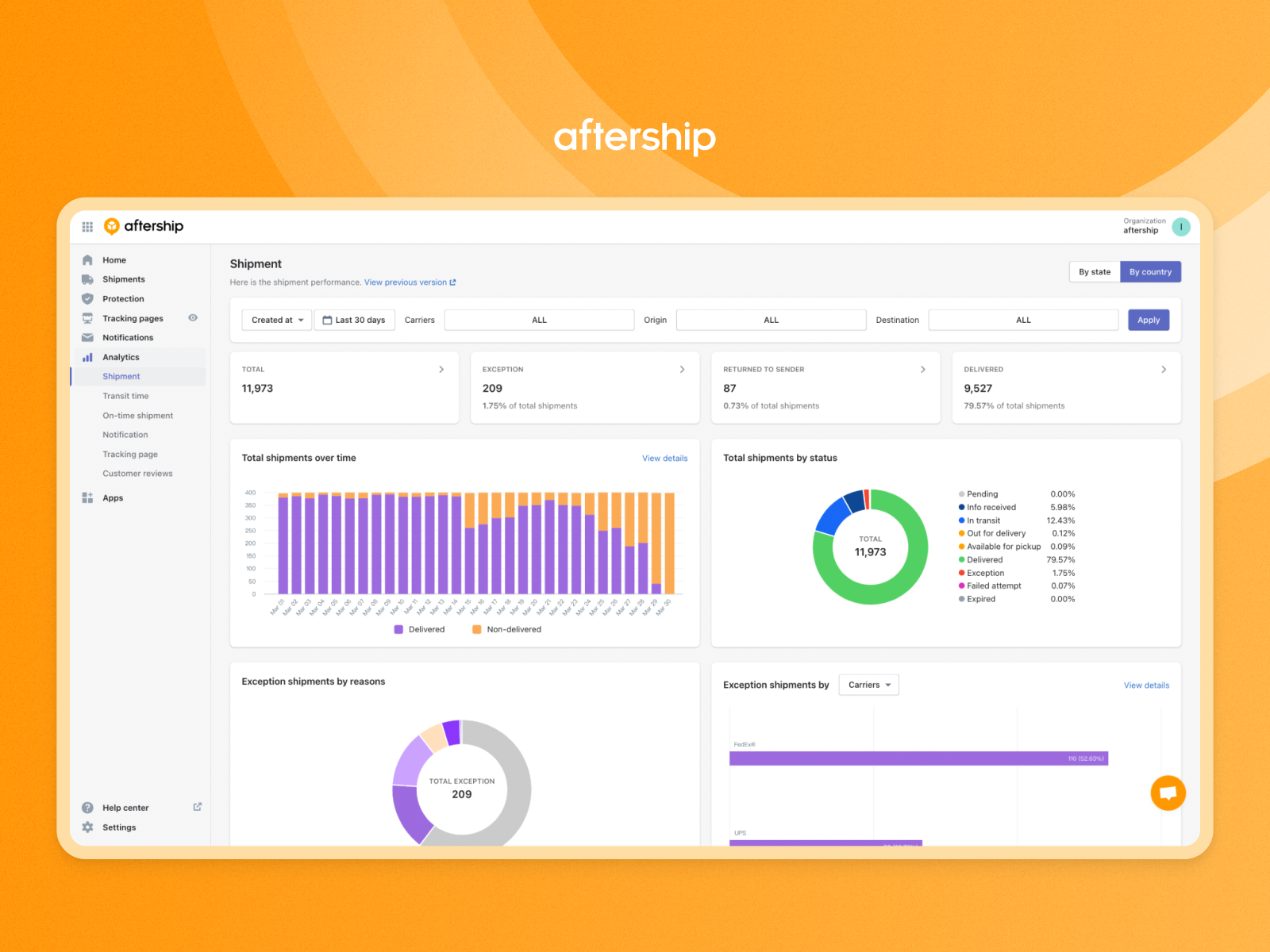 Actionable performance insights
Optimize your shipping times, improve delivery rate, and monitor the performance of your marketing campaigns with real-time data analytics.
Shopware is a flexible eCommerce solution used by leading brands, retailers, and manufacturers. It is trusted by new and growing brands across B2C, D2C, and B2B industries. Shopware supports headless commerce to give eCommerce brands the freedom to deliver an exceptional customer experience how they want. Merchants can decide how they wish to display their website on different devices with their detailed and documented API. By combining content and commerce, merchants can reach customers where they spend most of their time online and turn every stage of the sale journey into an opportunity for engagement and conversion.
AfterShip Tracking seamlessly integrates with a Shopware store without disruption. AfterShip Tracking's tracking automation capabilities are one step ahead to give customers a mesmerizing in-store experience and a delightful post-purchase experience. After integration, Shopware retailers can enjoy a centralized view of all their order tracking updates like order status, locations, and estimated delivery times across 980+ couriers. They can give their customers a seamless and one-click tracking experience via email, SMS, and Facebook messenger notifications. The integration allows the Shopware merchants to give customers peace of mind.
Shopware store owners can exceed customer delivery expectations and fulfill shipping promises with AfterShip Tracking's estimated delivery date prediction settings. They can proactively communicate accurate delivery times to customers across multiple communication channels like branded tracking pages, shipment notifications, and checkout pages. Backing all these features to deliver an optimized shipment tracking experience is AfterShip Tracking's real-time analytics and reporting. Our insightful and AI-powered data helps merchants improve their shipping performance, optimize delivery rate, and enhance post-sales engagement efforts.
Related Topics