Why choose AfterShip over Malomo?
AfterShip is better suited for businesses of all sizes, whether you're a startup or enterprise business. Although tracking pages are a strength that both platforms share, AfterShip outperforms Malomo with our robust dashboard, shipment reporting, and an extensive list of integrations.
vs.

Email/SMS Notifications

Available (Country not mentioned)

Tracking page

Drag and drop editor with full customization

Drag and drop editor with limited customization

Shipment monitoring

Built-in advanced dashboard

No shipment dashboard

Delivery updates

Basic flow

BI / Report

Advanced reports and data export

Minimal reports without data export

Carrier support

980+ carriers (with global tracking rights)

4+ carriers

Delivery estimation

Powered by AI and machine learning

Rules-based delivery dates

Open API and webhooks

Open API / webhooks with 99.9% uptime

No public documentation

ISO27001

Not mentioned

24/7 live chat support

Support for all customers

Minimal support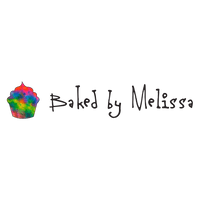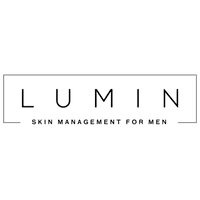 Branded tracking page
Provide the best post-purchase experience to drive customer loyalty and additional sales.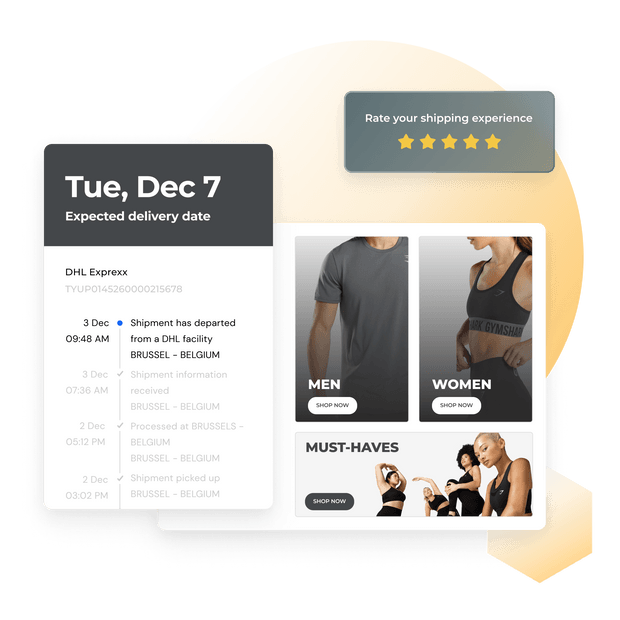 Shipment notifications
Continue engaging customers through seamless post-purchase communications.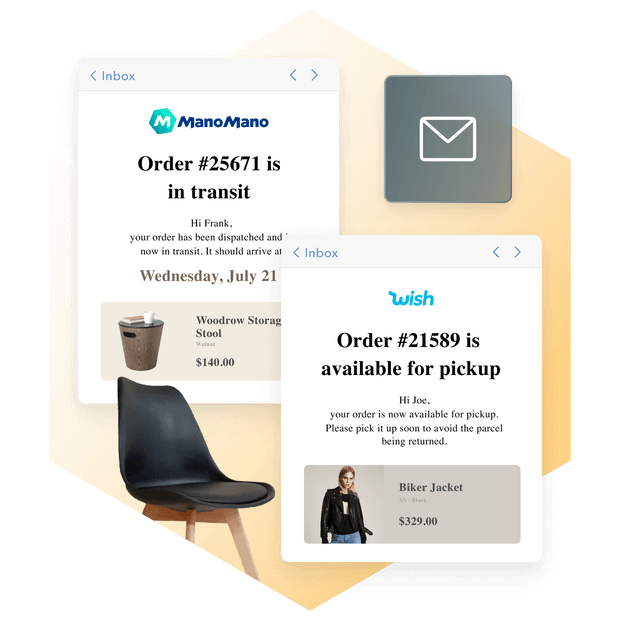 Analytics & Dashboard
Get actionable insights into your post-purchase experience and shipping performance.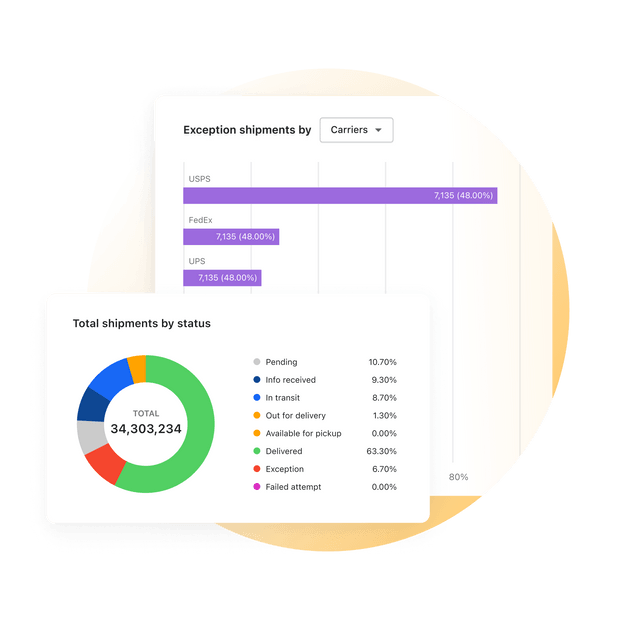 Trusted by 10,000 retailers & counting
The smart way to say goodbye to Narvar.