#1 Tracking solution for eCommerce businesses
Make Post-Purchase the Best Part of the Customer Experience
Delight your customers with automated shipment tracking to increase brand loyalty and drive more sales.
Trusted by 10,000 retailers & counting



Everything you need for the best tracking experience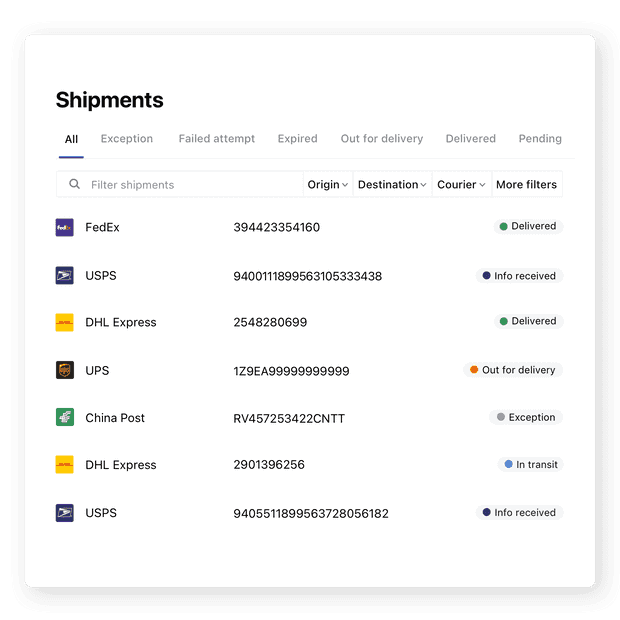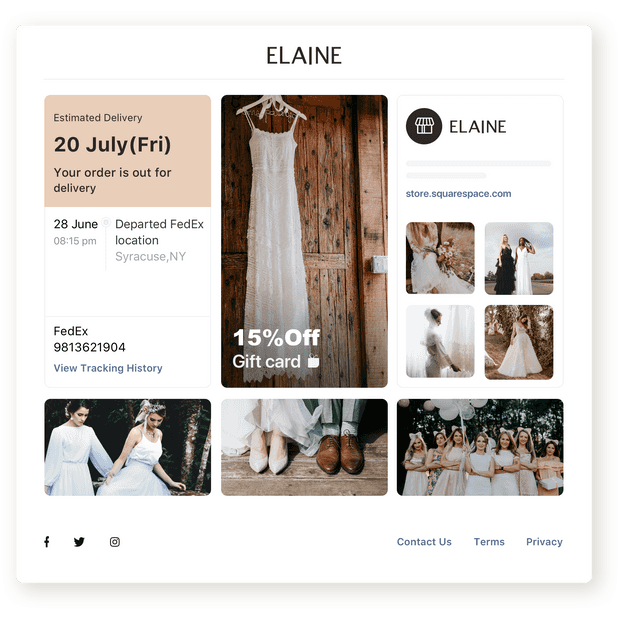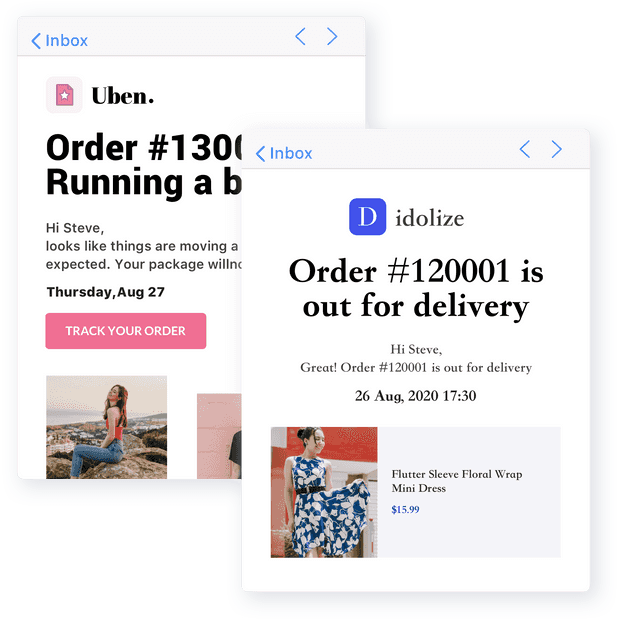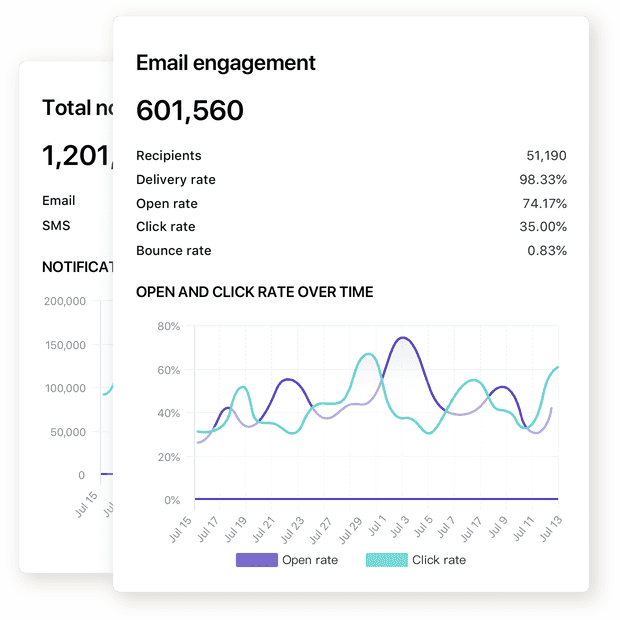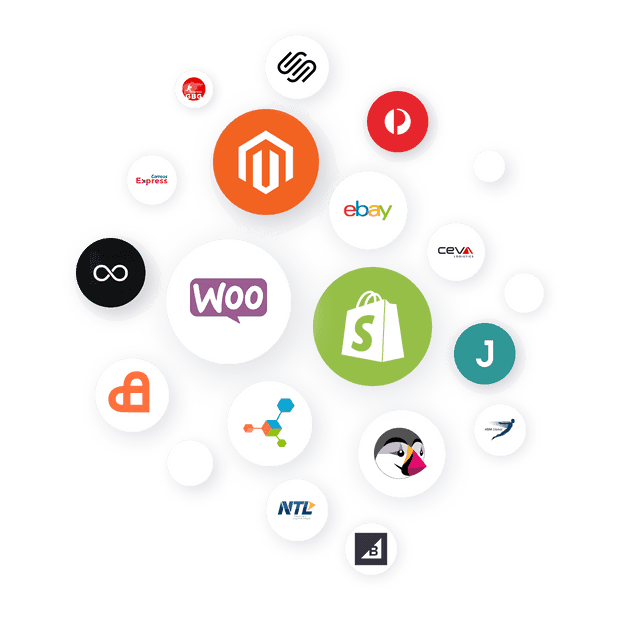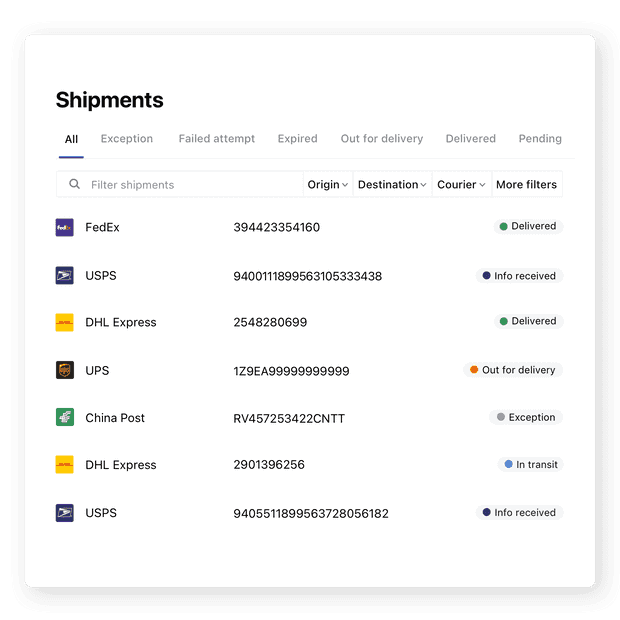 We have partnered with 944 carriers
Integration made easy. We support all the major carriers like UPS, USPS, FedEx, EMS, Aramex, and more to get you started immediately.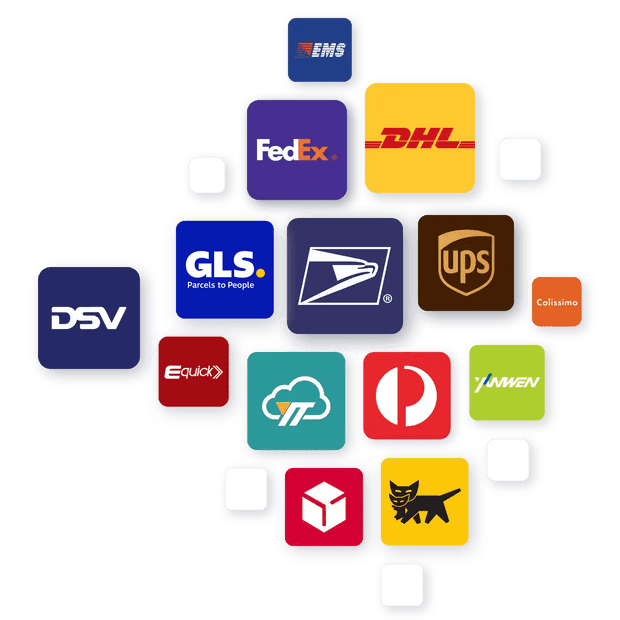 Enterprise-grade platform & industry compliance
ISO 27001 certification
The world's most rigorous standards for managing information security and privacy.
GDPR compliance
We are GDPR compliant to protect data and privacy in Europe.
24/7 support
Our support team has strong technical knowledge to help you integrate our APIs faster.
30+ apps & integrations
Connect AfterShip with other applications easily, including Shopify, Magento, and WooCommerce.
Multiple users
Allow organization owner to invite members and manage membership. Cost $5/user/month.
Multiple organizations
Set up multiple organizations in order to manage multiple stores easily.
AfterShip has helped Harry's to obtain carrier data at one centralized location.

Quality Men's Grooming & Shave Supplies

AfterShip's customer since 2014

AfterShip helped to reduce the number of WISMO tickets by proactively communicating to the customer, the issue along with the right solution when a delivery incident occurs.

Online DIY, Home Improvement, and Gardening Products

AfterShip's customer since 2018

Since using Aftership, the team at Wish is able to better optimize shipping performance and improve shipping times to their customers.

Leading American Online eCommerce Platform

AfterShip's customer since 2015

AfterShip is the most advanced shipment tracking solution on the market. It takes only 1-2 weeks for our engineers for the implementation.

Leading eCommerce Marketplace in France

AfterShip's customer since 2018

Aftership supports our business processes by simplifying the many carrier tracking data that we receive. Finally, with the global reach that we have, it's great that Aftership has many carriers integrated into their platform!

Upmarket retailer of men's apparel

AfterShip's customer since 2016

Over the years AfterShip has demonstrated outstanding tracking performance and accuracy resulting in reduced customer support tickets and increased satisfaction using our marketplace

Clothing marketplace in Europe

AfterShip's customer since 2019

The integrated delivery tracking service provided by Aftership has empowered Ekomlita to greatly optimise our entire logistical process, shorten shipping times & ensure the best tracking experience to our customers across the globe.

Leading Multibrand Direct-to-Consumer Retailer

AfterShip's customer since 2021

Working with Aftership has allowed us to own the customer post-purchase journey and the analytics they provide has helped us drive carrier performance and identify delivery trends.

Gavin Scott - Head of Customer Service at BEAUTY BAY

AfterShip's customer since 2020

We are really happy with Aftership and its functionality! It helped us to improve our customer experience and reduce "where's my order" support tickets. We utilize and really like Aftership's dedicated tracking page, their API, and Klaviyo integration.

Leon, CTO

AfterShip's customer since 2020

The AfterShip support team and account customization that the AfterShip platform offers to allow us to seamlessly provide a higher level of service and tracking of our packages for our DTC clients.

Margaret Schultz, Director, Client Services

AfterShip's customer since 2020

Aftership helps us to give transparency into our drop shipment processes for more than 5 years. As we have thousands of suppliers in a lot of countries across Europe, who partially bring their own couriers, we are able to track a majority of them with Aftership as the only needed interface.

AfterShip's customer since 2016