Okendo
by AfterShip
Skyrocket your eCommerce business with – accelerated review generation by showcasing rich and compelling customer content and – defined email sequence ensuring accurate and timely delivery updates.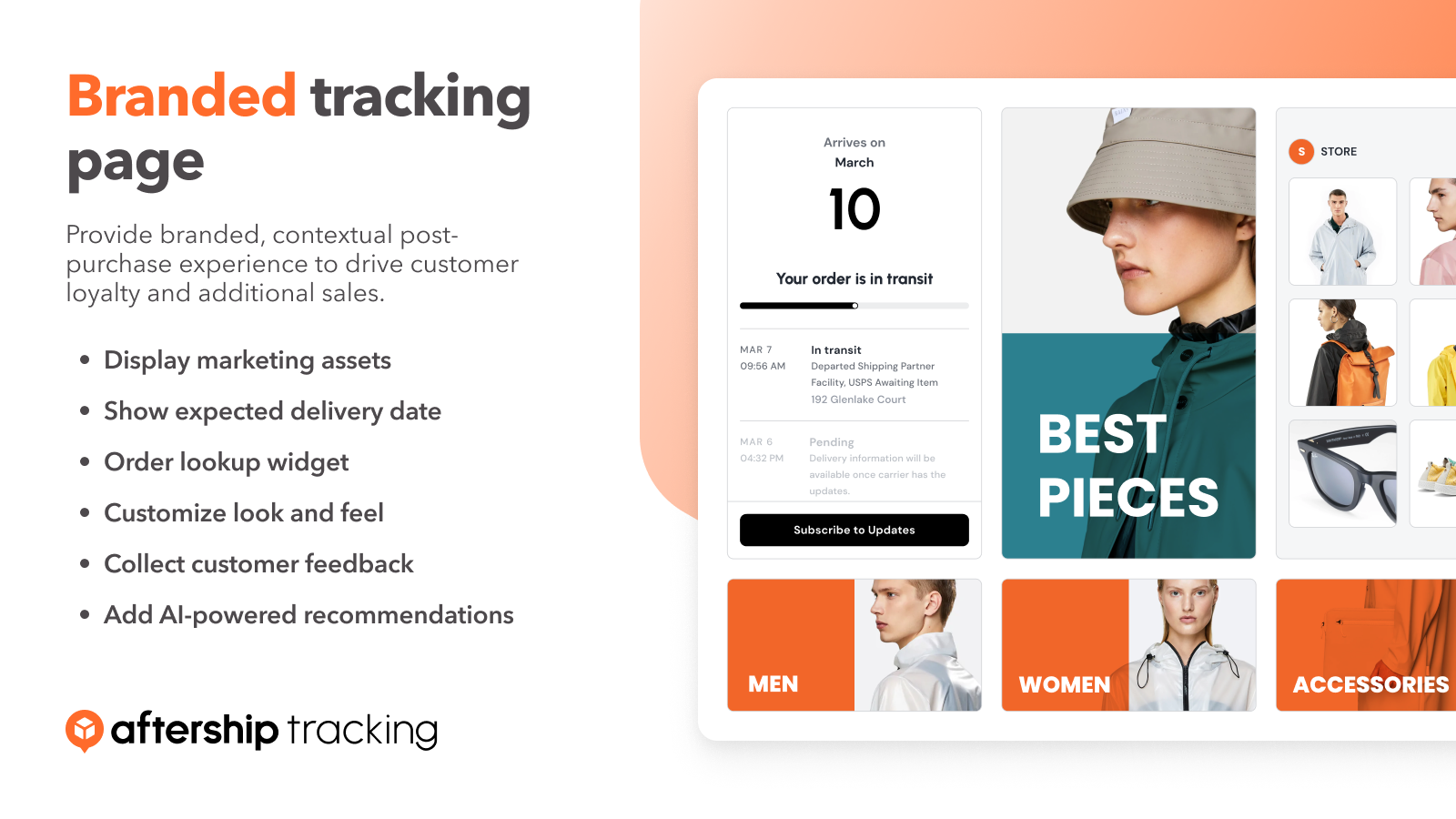 Tracking Page & Order Lookup
Add your logo, links, products, Instagram feed & more for an engaging experience that drives sales. User friendly, no coding required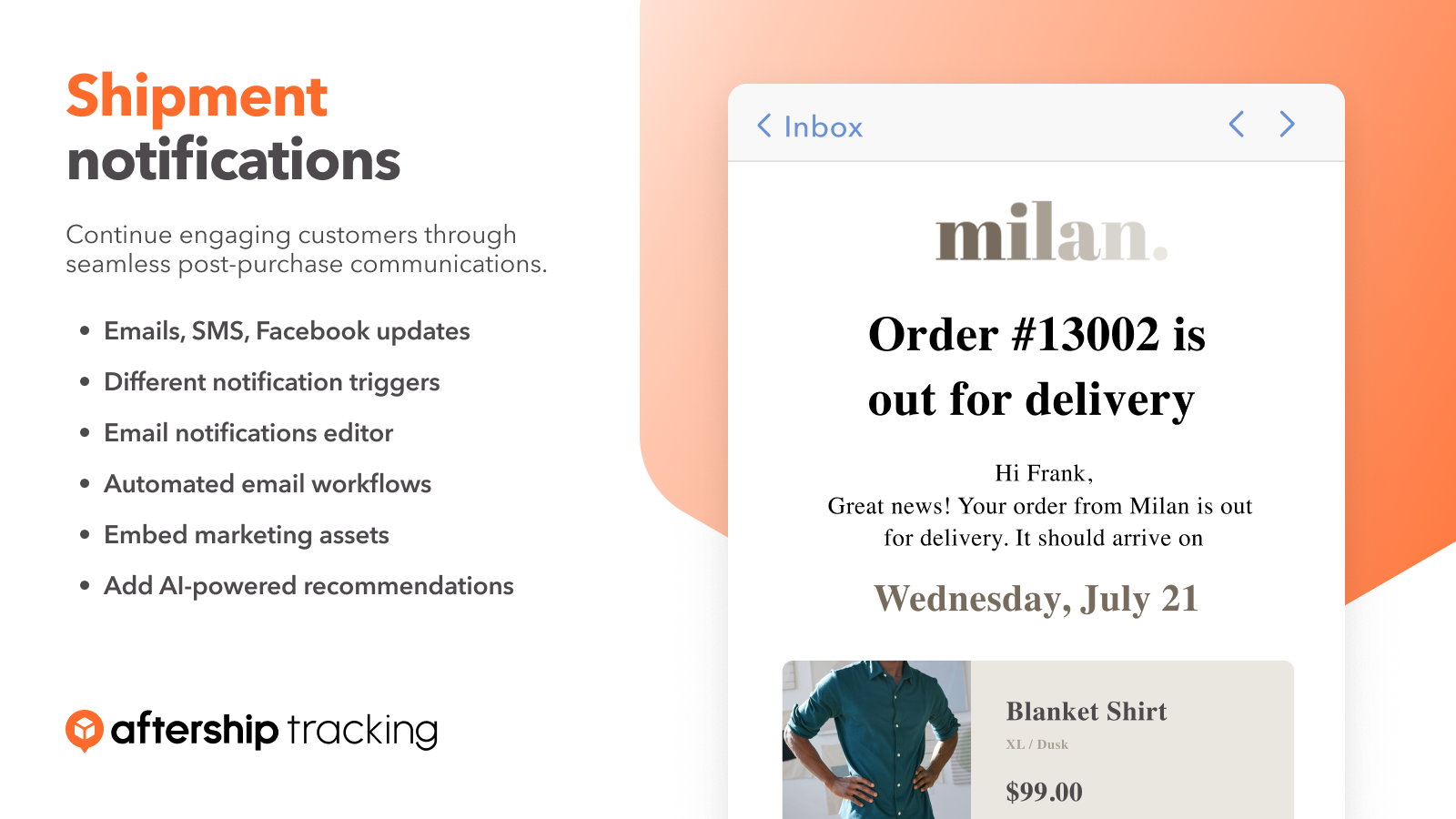 Boost Sales with Email & SMS
Select 7 different notification triggers. Work with a flexible drag-and-drop email editor. Drive engagement & sales with Klaviyo emails.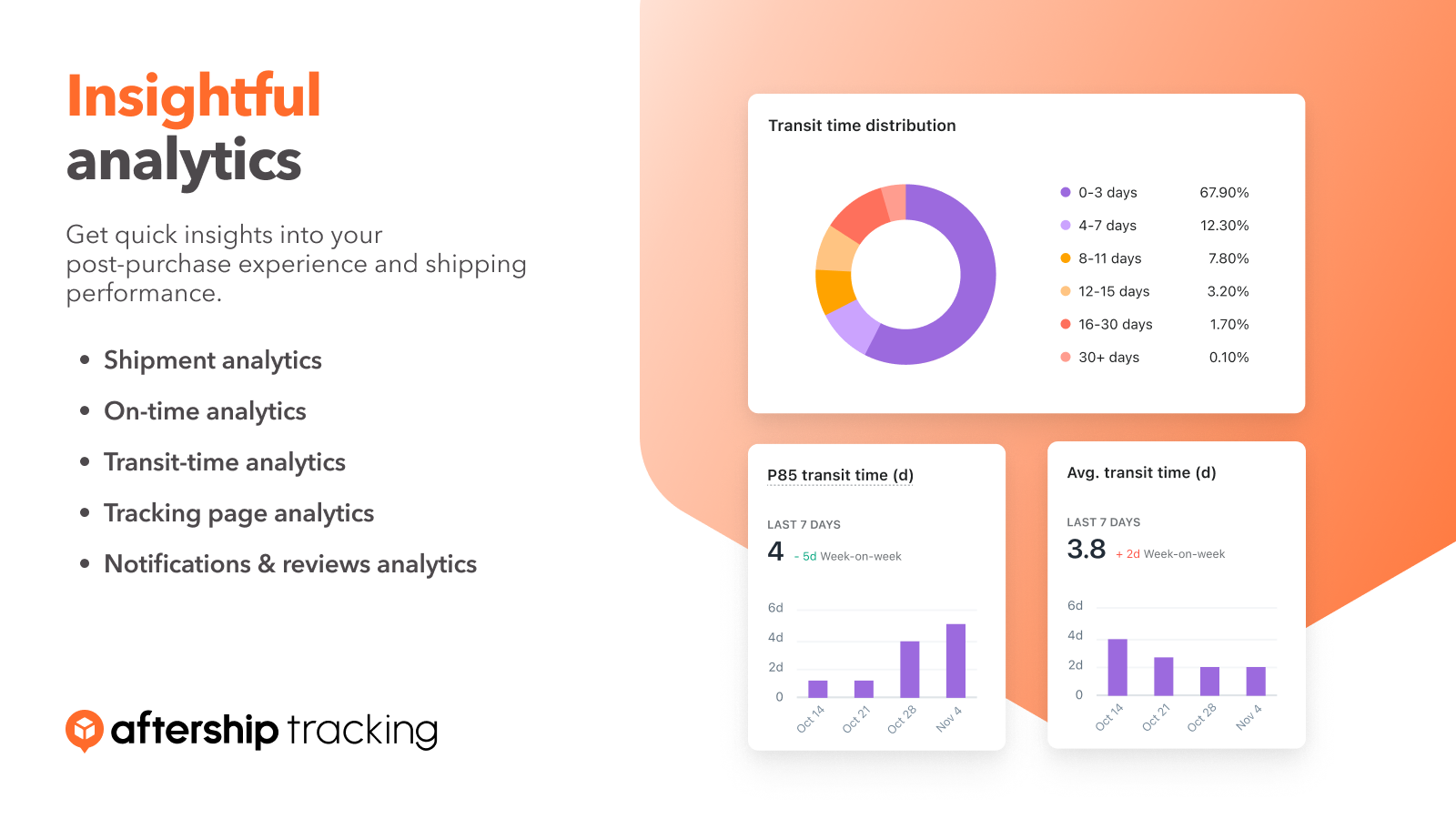 Boost On-time Delivery Rate!
Easily track all order statuses in one place. Find shipments easily by delivery status, carrier, customer email and other parameters.
How the extension works
Below are the step-by-step instructions to set up your AfterShip Tracking integration with Okendo -
Make sure you have an active Okendo account
Generate an API key and Webhook secret from the AfterShip Tracking admin
Go to the integrations tab on your Okendo admin page (Settings > Integrations)
Open the AfterShip Tracking section and copy your API Key and Webhook Secret into the corresponding fields
Click Save
Copy the Webhook URL generated
Go to the 'Notifications' page within AfterShip Tracking admin and add the Webhook URL, and click Save
Congratulations! Your integration is successful, and you can leverage the Sequences feature to drive accurate email triggers from delivery updates by configuring your wait block to use the 'Start wait after' delivery option.
Description
Okendo is a Shopify Plus Technology Partner and is recognized by Shopify for its ability to enhance the growth of its merchants by bringing their customer reviews to life. It is known for highlighting customer profiles along with product differentiators with attribute ratings and showcasing experiences with user-generated photos and videos. It is trusted by 4000+ of Shopify's fastest-growing brands, including Krave, Culprit, and Meshki.
AfterShip Tracking is the #1 shipment tracking solution tailor-made for online retailers to track and trace their online orders right from inception to fulfillment. With 800+ carriers, including the likes of UPS, USPS, FedEx, and DHL, it strives to deliver an unparalleled post-purchase tracking experience with branded tracking pages, proactive notifications, and actionable shipping insights.
So, what are you waiting for? Extract the most out of the AfterShip Tracking and Okendo integration to not just build a smooth post-purchase experience for your customers by ensuring timely delivery updates but also increase your average customer lifetime value by many folds.
Related Topics